Boys basketball finishes undefeated regular season with 46-32 win over crosstown rival Palatine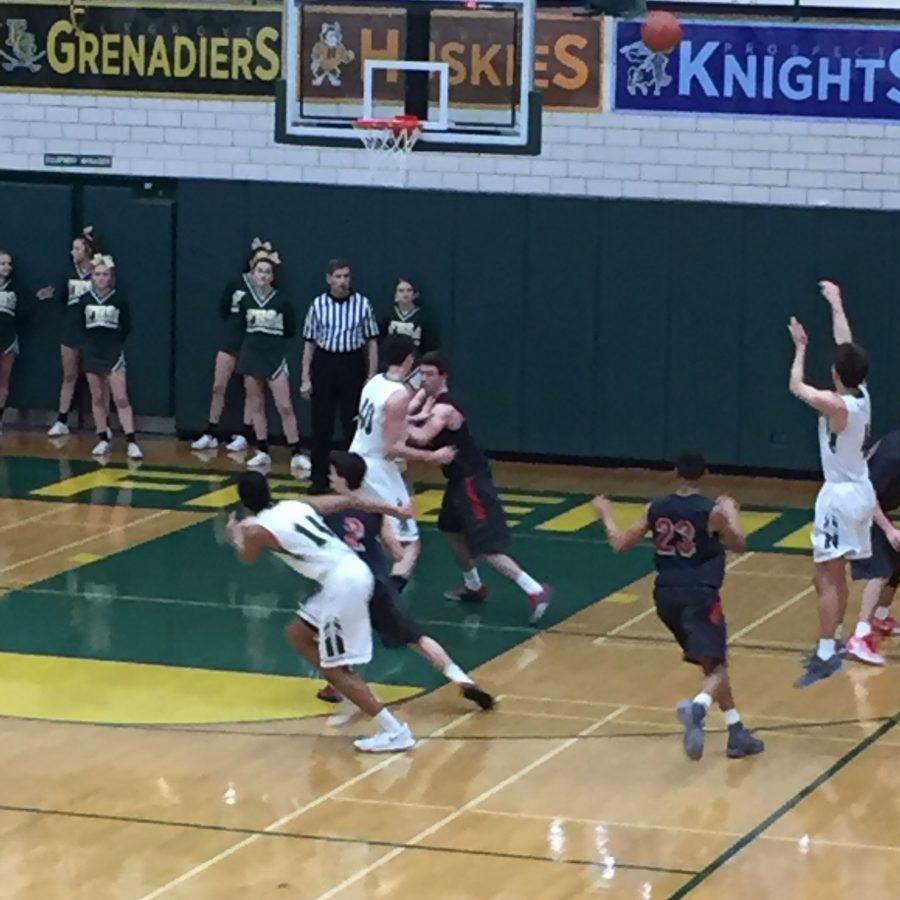 Senior guard Kyle Sliwa dropped 27 points and the Vikings' defense held strong to top the Palatine Pirates last Friday night, February 17, 46-32. The win completed Fremd's undefeated regular season.
Despite being the easy favorite to win, the team knew that they couldn't take anything for granted, especially because of the tense atmosphere that comes with a crosstown game.
Senior power forward Shaan Patel identifies the motivation behind the rivalry match.
"When it's Palatine, you got to play harder," Patel said. "There's always that extra intensity."
Sliwa, after his incredible performance, understands the difficulty in playing against a motivated rival such as the Pirates.
"Playing Palatine is always a lot tougher," Sliwa said. "We were playing our rivals and the gym was packed, so we were playing really hard."
The Pirates hung with Fremd and continually mounted comebacks throughout the game, ultimately culminating with a 27-25 score late in the third quarter. Fremd, however, was consistently able to stay ahead of Palatine despite their fighting spirit.
Patel explains how the team was able to come together as a well-oiled machine to repeatedly stop the Pirates' rallies.
"We've played together since fourth grade, so we're used to teams going on runs against us," Patel said. "We stay together."
The Pirates' constant resilience eventually ceased near the end of the third quarter when the Vikes scored eight unanswered points (including back-to-back threes from Sliwa) to extend their lead to double-digits.
Head Coach Bob Widlowski credits Sliwa for the definitive streak that seemed to end Palatine's hopes.
"Kyle played a fantastic game," Widlowski said. "He gave us the spark and extended our lead, and that was the difference in the game."
The Vikings are now a perfect 25-0 heading into the MSL Championship but, as Sliwa confirms, the team isn't worried.
"We're just trying to take it one game at a time," Sliwa said, a sentiment echoed by Patel and Coach Widlowski. "We aren't even looking towards the playoffs yet, we're just looking at the next game we want to win; conference, because none of the guys on our team have won it yet."
The boys play next on Tuesday, February 28, at Hoffman Estates High School, in their first game of the playoffs.
About the Writer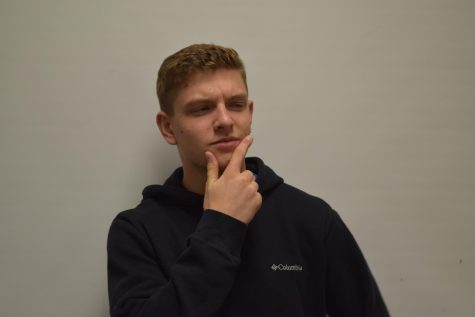 Matt Grabianski, Editor-In-Chief
Senior Matt Grabianski is Editor-In-Chief. He's also a captain of the Fremd Debate Team and a writer for The Loop Sports. You can probably find him cruising...