Super Bowl LI: Patriots storm back to capture fifth title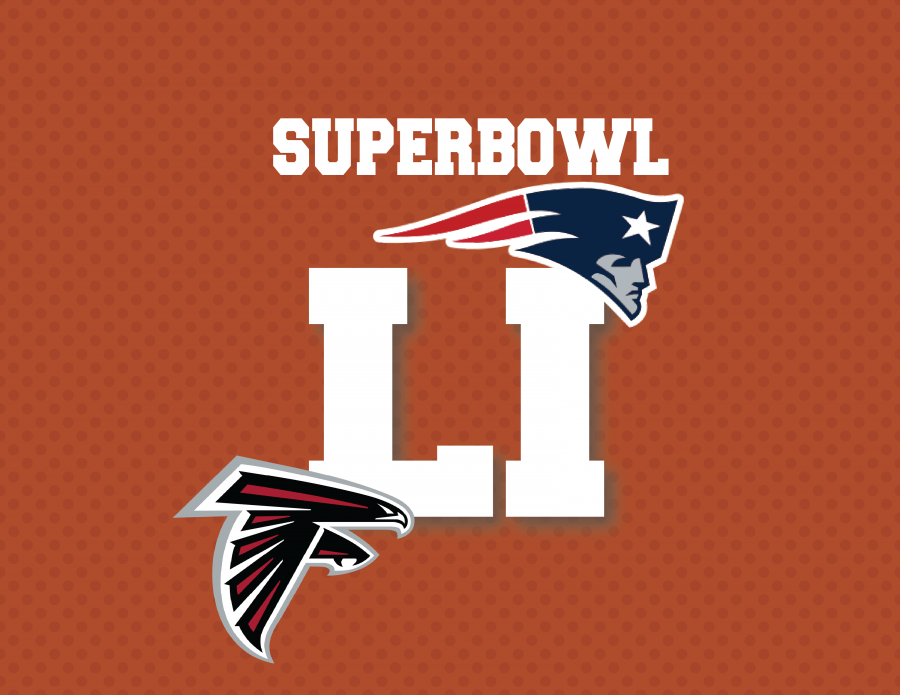 With New England down 28-3, Tom Brady, Bill Belichick, and the perennial contender Patriots were facing a deficit that no Super Bowl team had ever come back from before. But as they've shown in the past, New England is not a team to fold easily in the playoffs. An incredible comeback ensued, with James White capping it off in overtime to give the Patriots a 34-28 victory in Super Bowl LI over Atlanta.
The game started off innocently enough, as the first quarter ended with the score knotted at 0. It looked to be a defensive battle, similar to last year's contest between the Broncos and Panthers. This came as a surprise to many, as the Falcons and the Patriots boast the number one and number two scoring offenses in the league, respectively. However, underdog Atlanta rose to their offensive expectations in the second quarter, as they exploded for 21 points before surrendering a field goal near halftime. This was a precarious position for New England, as their offense was sputtering, they could not score a touchdown on their lone red zone opportunity, and Tom Brady didn't look himself, as he threw a pick-six to Robert Alford. Matt Ryan was playing like an MVP, and New England's stellar #1 scoring defense looked silly being picked apart by Ryan, Julio Jones and Devonta Freeman.
Patriots fans were hoping their team would start out hot after halftime, but it was clear that the break was not a turning point. With 8:31 to go in the third, Matt Ryan tossed a touchdown to Tevin Coleman, and Atlanta had a 25 point advantage. But later in the quarter, the tide turned and New England never looked back. Finally moving the ball, Brady found James White, who rumbled into the end zone to make it a 28-9 game. Stephen Gostkowski then missed the extra point, which would force the Patriots to later convert two 2-point conversions after Gostkowski hit a field goal.
As the fourth quarter developed, the Patriots weren't cutting into the lead very much. With nine minutes to go, Atlanta had a 99.6% chance of winning the game, according to ESPN. But they couldn't convert on third down, and the Patriots took advantage. Unlike the first half, Brady looked like the legendary quarterback he is and marched his squad down the field for a score and a 2-point conversion with 5:56 to go. With the momentum against them, Atlanta faced a gut check. After driving much of the field, Julio Jones made an insane, acrobatic catch to put his team within field goal range, with should have sealed the deal. But then Atlanta's inexperience showed, as a sack and a penalty pushed them out of field goal range, and they had to punt the ball back to the dangerous Brady.
No stranger to drama, Brady and his offense handled the situation with ease. First, Brady launched a crucial third down pass to Chris Hogan. Then, reminiscent of David Tyree's famous helmet catch that helped beat the Patriots in 2008, New England got their own dose of luck, as Julian Edelman came down with a long pass that ricocheted off multiple Atlanta players and into his hands only an inch or two off the ground. Orchestrating the drive masterfully, Brady and his play callers got the offense into the red zone, and with 57 seconds left, James White ran it in for a 1-yard touchdown to bring the Patriots within two. In tune with their newfound invincibility, Danny Amendola caught the 2-point conversion to tie the game at 28. Atlanta could not make progress with no timeouts, and the contest headed into overtime.
Luck, still no friend to Atlanta, would give the Patriots the coin toss, and they received the ball. The rest is history, as Atlanta's embattled defense could not stop Brady, in a repeat of the fourth quarter drives. With precision passes, timely handoffs, and bad defensive play, the Patriots were on the 2-yard line with a first down. On second down, James White shook off defenders on his way to a game-winning run, that gave Belichick, Brady, and the Patriots their fifth title in 13 years. Needless to say, many NFL fans across America were disappointed that the dynastic Patriots had found a way to win again.
The statistics of the game tell a very interesting story. Despite similar score, the Patriots had the ball much longer than Atlanta, compiled 202 more yards than them, and ran more than twice the amount of plays the Falcons did. This points to Atlanta's drive-ending turnovers and quick scores on offense, while showing the Patriots had success in moving the ball slowly. Perhaps what hindered the Falcons most was their nine penalties, resulting in 65 free yards for the Patriots' offense.
In the end, this was an epic game, with excitement that may never be matched in the future. Two explosive offenses, a legendary quarterback, a good vs. evil narrative, and a historical comeback made this game deserving of its "super" billing.
About the Writer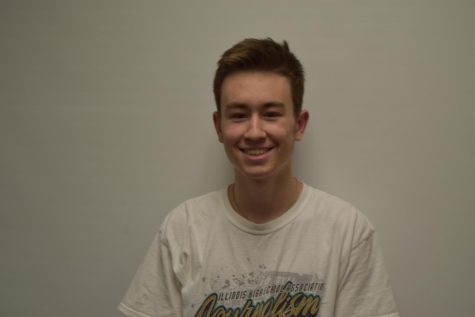 Tim Moran, Sports Editor
Tim is a third year sportswriter for the Viking Logue. He has competed at a regional competition and placed fourth out of 12. His main activity at Fremd...