Behind the scenes at Writers Week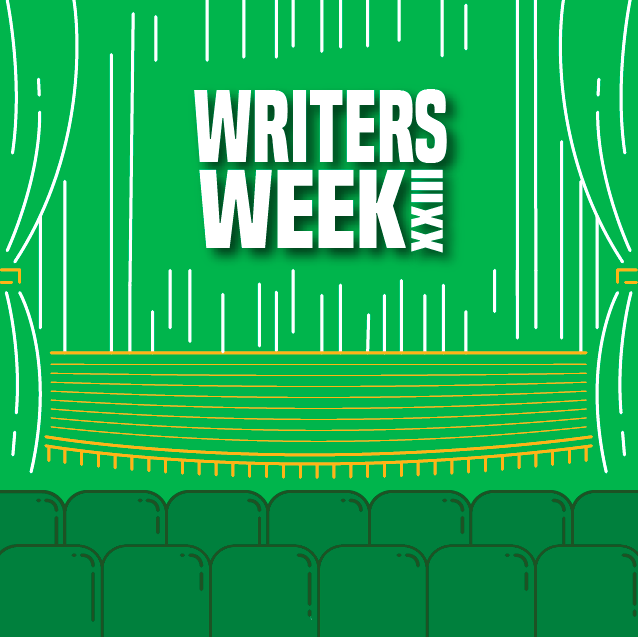 As second semester kicks into high gear, the long awaited perk of this generally mundane season has come yet again. Writers Week will not only be celebrating its 23rd year at Fremd, it will also have the privilege of hosting writers like Jeremy McCarter and the remarkable visionaries within the students and staff in the school.
However, while students kick back and enjoy the presence of these prominent figures, what happens behind the scenes often times goes unnoticed. In order to shed some light on what makes Writers Week possible, organizers Gina Enk and Russell Anderson have given details of the hard work that takes place backstage.
To begin the process, Enk illustrates one of the first and most crucial steps that goes into planning Writers Week.
"Once we know what the particular week is going to be, Mr. Anderson and I create a Google document with the names of writers that we admire, or names of writers that have been suggested to us.  We try to do a minimum of one writer of 'adult' literature, either fiction or non-fiction, one 'young adult' writer, one poet, and one musician, and then we kind of build out from there.  Then of course, the students play a big part of the week as well as faculty periods."
Once a list has been brainstormed, invites must be sent out to possible guests. Anderson describes the lengthy process of contacting and inviting potential Writers Week guests to Fremd.
"Most writers have contact information on their websites, which will often link to an agency or agent. However, it is often helpful to find opportunities to make personal contact with a writer, either by attending one of their performances or workshops, by visiting their session or booth at a conference, or sending a direct email," Anderson said. "Most guests wind up at Fremd through avenues other than an initial email to an agent."
Moreover, Anderson explains the difficulty in organizing a timetable that satisfies the busy schedules of the many professional guests.
"When we tell potential guests about Writers Week, they are almost always excited about the event itself," Anderson said. "However, we understand that the people we invite are extremely busy and have to sacrifice work and family time in order to visit our school. It is not always feasible with their working calendar, especially if they are not from the Chicagoland area. That makes it all the more difficult. We are constantly working, throughout the year, to find great guests to bring to our students and faculty," Anderson said.
Due to the monumental challenge of planning Writers Week, Enk and Anderson have the support and assistance of many other teachers. Anderson details the group effort that goes into seamlessly planning Writers Week.
"Every single member of the English department contributes to make Writers Week what it is, and there are always numerous members of other departments working behind the scenes to help," Anderson said. "The great thing about Writers Week is that it is a communal effort, and through that entire group effort, we have all created this special experience that everyone can celebrate and enjoy."
Enk confirms this process, and states that the credit of planning Writers Week deserves to be shared.
"A lot of English teachers, and teachers from other departments also, work hard to find writers that we think will work with our particular Fremd audience," Enk said.
Though Writers Week XXIII is still a week away, planning for next year's Writers Week has already begun. Anderson explains the continuous commitment that goes into planning the next Writers Week.
"The planning for Writers Week really never stops. We are already looking ahead to Writers Week XXIV," Anderson said.