Obama says farewell to the nation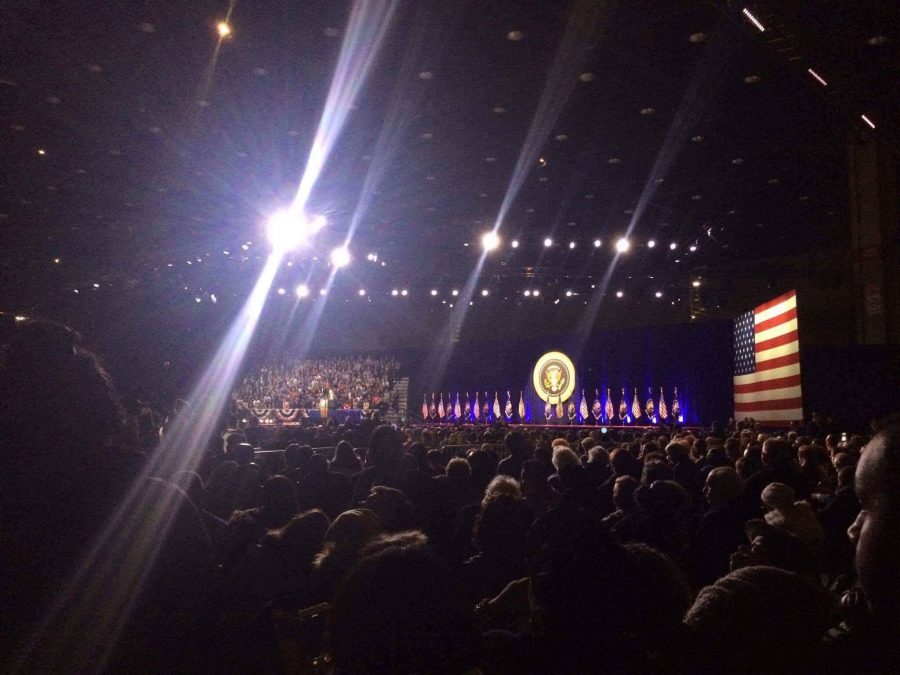 In front of a crowd of over 4,000 at McCormick Place, the United States' 44th president, Barack Obama, said goodbye to the nation on January 10, 2017. According to The New Yorker, "Eighteen thousand people left the cold and rain of a Chicago night and milled about inside the cavernous McCormick Place, waiting for Barack Obama." Along with these eighteen thousand people unable to receive tickets, 24 million TV viewers watched this event.
In his speech, Obama repeatedly recognized the people of the nation as the reason behind his successful presidency. Statements such as, "And every day, I have learned from you. You made me a better president, and you made me a better man" drew applause from the crowd. Later in his speech, he again thanked the Americans by stating, "You were the change. The answer to people's hopes and, because of you, by almost every measure, America is a better, stronger place than it was when we started." Afterwards, President Obama offered the nation optimism, warnings, and advice for the future.
On this day, senior Mabelle Zhang had the opportunity to experience the lively energy at the McCormick Place as the president delivered his speech.
"There were just so many people there and it was great to see so many people come together to celebrate President Obama and all he has done in the last year," Zhang said. "It was so rejuvenating to have the president of the United States come up and give a speech that celebrated the things that all of us really supported and believe in. It was also quite bittersweet, as it was the last speech he was ever going to give."
Obama wrapped up his last presidential speech by thanking the people who have worked beside him and supported him. He thanked his wife, Michelle Obama, for being with him as his wife, the mother of his children, and his best friend. Then, he thanked his daughters, Malia and Sasha, for growing up to be amazing women and making him proud. Lastly, he thanked Vice President Joe Biden for being the best choice he had made as president and for becoming the greatest vice president for America. Throughout their eight years together, Obama and Biden gained a friendship and mutual respect.
Although Obama has fulfilled his two terms as president, Senior Mingda Zhang believes that his legacy will never be forgotten.
"Entering the presidency with one of the worst economic recessions in history, Obama passed his monumental stimulus package, breathing life back into our nation's economy and creating new jobs to make up for those lost during the recession" Zhang said. "It is my hope that his sacrifices for our country will be remembered, and that future presidents will take heed to the lessons Obama taught us on humility, honor, and responsibility."
Throughout history, a president's farewell address has become a tradition although the Constitution did not require presidents to deliver this speech. Social studies teacher Jacqueline Dickens believes this speech is effective for the transfer of power and explains the significance of this address.
"In general, the address gives a president the chance to solidify his legacy by highlighting his most significant and impressive achievements," Dickens said. "Because the address does not usually influence public policy after the president has left office, it is mostly a symbolic speech.  However, it can ease the transition of power from one president to the next all while providing a chance for supporters to celebrate the achievements of the soon to leave president."
In one of his main points of the evening, Obama relayed his belief in America's potential to change for the better.
"So that's what we mean when we say America is exceptional," Obama said. "Not that our nation has been flawless from the start, but that we have shown the capacity to change, and make life better for those who follow."
About the Writer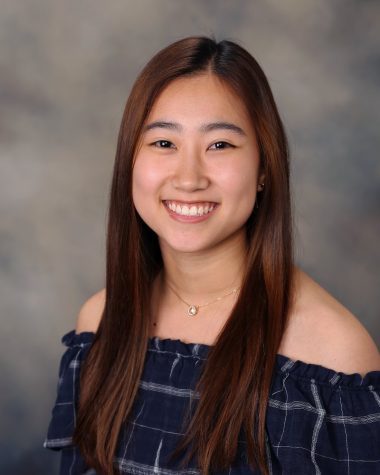 Jiyoon Hwang, News Editor
Jiyoon is now a sophomore and is the Social Media editor for Viking Logue. This is her second year as a member of Logue and her first year as an editor....