Girls bowling finishes 6th at invitational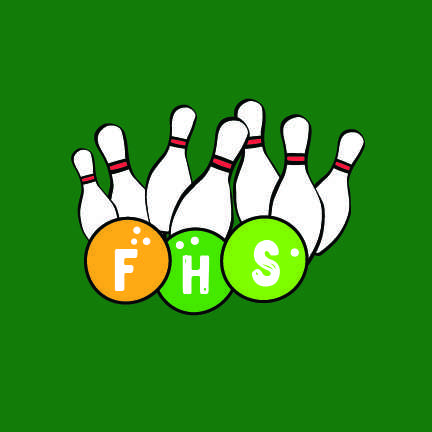 Looking to succeed at the invite as they have in the past, Fremd bowling finished 6th out of 10 teams on Saturday, Jan. 21 at the Leyden invitational. The Vikings ended up with 5703 points, narrowly behind fifth place Downers Grove North.
Fremd's best performance came from senior Stephanie Judkins, who racked up 1059 points over six games, an average of 176.5 points. Narrowly behind her was junior Piper Miles, who finished with 1049 points. Judkins and Miles impressively finished 10th and 11th, respectively, out of 60 bowlers. However, the team's overall sixth place finish was disappointing, given that they had won this tournament in recent years and were hoping to repeat or come close to that.
Head coach Ruben Hinojosa cites missing spares as a continual struggle for his squad.
"We still need to continue to work on our spares, picking up our spares. We do decent in practice, it's just bringing that confidence to when we're in a match or in a tournament," Hinojosa said.
Senior Maddie Ostoich, who did not compete due to injury, felt the team's collective frustrations allowed them to move on together.
"Even though we didn't perform as well as we all know we could have, it was an off day for everyone so I'm glad we could all keep our heads high and push through," Ostoich said.
Despite the disappointment, there were some positives coming out of the match. Senior Raluca Ilut, normally not a starter, did an excellent job filling in for Ostoich, finishing fourth on the team and twenty-seventh overall.
Hinojosa noted the improvements of Ilut and Miles.
"[Ilut] bowled well for us on Saturday, and Miles is starting to get more confidence in herself and starting to bowl some good games."
With their last conference game tonight, the Vikings are hoping to come out on top, which would lead them to a winning record and vault them into the top half of the conference standings. Additionally, the Vikings have opportunity to prove themselves, as they narrowly missed advancing out of regionals last year.
Hinojosa outlined his goals for the team, as he hopes for a longer postseason run.
"The goal is for us to get out of regionals as a team, and then go on to sectionals, kind of see where we're at," Hinojosa said. "And then hopefully things start clicking, and maybe we make it down [to state] as a team."
With the majority of the varsity roster juniors or younger, the Vikings have at least another year to gain ground in the postseason. Still, Ostoich is certainly hoping to take advantage of her time left.
Ostoich believes that no matter what the result, she can take solace in her team's 100% effort.
"Even though winning may be great, I will leave this season happy knowing we put up our best performance possible," Ostoich said.
About the Writer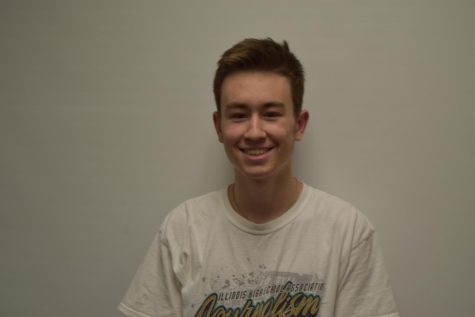 Tim Moran, Sports Editor
Tim is a third year sportswriter for the Viking Logue. He has competed at a regional competition and placed fourth out of 12. His main activity at Fremd...