Fan vote continues to prove itself unreliable
Hang on for a minute...we're trying to find some more stories you might like.
Looking to increase interest in their All-Star game, the NBA recently implemented a fan-voting system, one currently widely adopted throughout major league sports, to determine the All-Star starters. The results of the vote were released last week, and while nobody made it who absolutely didn't deserve to, Russell Westbrook, who is averaging a triple-double per game was left off. The clear MVP front-runner at this point will be sitting on the bench to start the All-Star game.
Earlier in the voting process, both Zaza Pachulia (a fan favorite who isn't even close to All-Star worthy) and Joel Embiid (whose statistics are dragging and doesn't play as much as everyone else) were in the running for starting spots, and Pachulia actually would've been a starter if media and player votes didn't count.
Albeit slightly unnecessary, leagues should find a solution to this epidemic. Even though neither Pachulia nor Embiid actually made the game's roster this season, fan voting has consistently put players in All-Star roster spots that they don't deserve. This past July, for example, Chicago Cubs fans successfully voted five of their players into the starting lineup, becoming only the second team ever to start their entire infield. If we're being honest, though, only about two or three Cubbies really deserved their starting spots. The inclusion of undeserving players also inherently means that more deserving athletes are being left on the bench or at home.
Yes, it's fun to see your guys being given honors and playing on a national scale, but sending undeserving players to the All-Star games can have unintended consequences. It not only keeps deserving players from being recognized but can also ruin the point of having an All-Star game in the first place. If the game was originally designed to watch the best of the best compete, why are there rules set up so that, sometimes, the best of the best don't actually play?
The biggest consequence is only applicable to baseball, but it's a massive one. In the MLB, the All-Star game actually means something; the winning league obtains home field advantage for the World Series. If fans vote under-performing players in to start, one league (and one team in the World Series) will potentially be placed in an extremely unfair situation. While the five Cubs starters didn't really contribute negatively to the game, they lost home field advantage for the World Series despite finishing the season with a significantly better record than their American League counterpart.
The stupidity of that MLB rule aside, fans have to take voting seriously if they know that the outcome has a huge impact, and that's something that just won't ever happen on its own.
I'm all for fun and games, believe me. I'm not against fans voting; I love being able to have a say in who gets to play. There just needs to be some sort of balancing act in place. Luckily, major league sports has begun to make changes; the NBA actually implemented a new rule in 2017 that changes the All-Star voting to include votes from both media members and current players (a rule that the aforementioned Pachulia takes credit for after his close finish in the 2016 fan vote). While the new changes weren't enough to get Westbrook in, they did do enough to keep some undeserving players out.
The NHL has already implemented checks so that only the captains of every team are voted upon by the fans. Even in the NBA and MLB, the only thing that the fans have some sort of control over are the starters. Further, in the NFL, the fan vote is split equally with media and players.
However, as we've seen, these checks aren't enough. At the end of the day, mistakes don't make a huge difference outside of the baseball world, but with the current inconsistent fan vote, someone will still be cheated out of their deserved role every once in a while. Leagues need to do something to lessen the power of the reliably unreliable fans.

About the Writer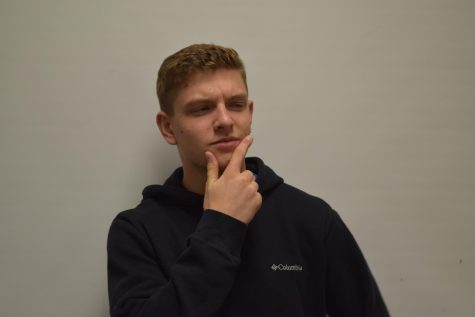 Matt Grabianski, Editor-In-Chief
Senior Matt Grabianski is Editor-In-Chief. He's also a captain of the Fremd Debate Team and a writer for The Loop Sports. You can probably find him cruising...