A glimpse into Writers Week XXIII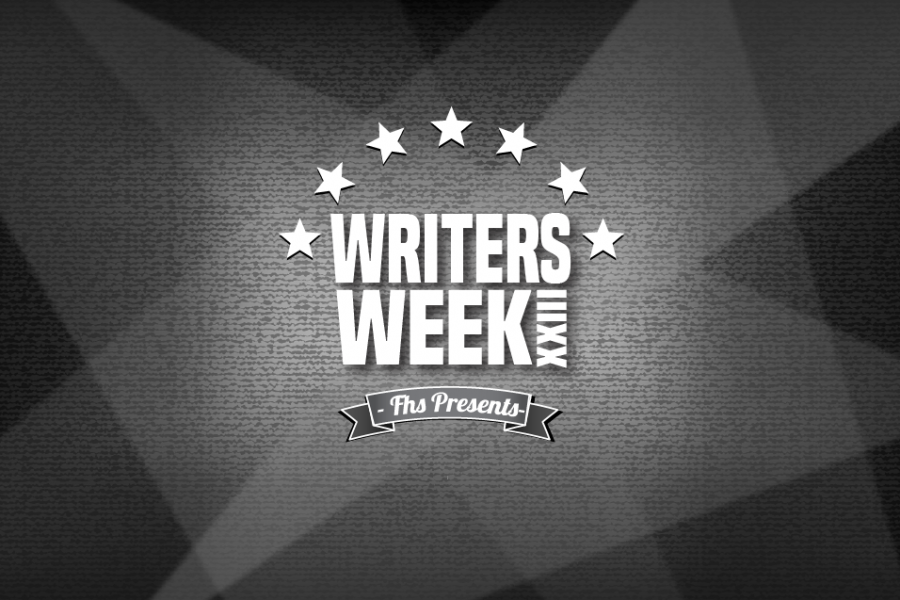 The anticipation is brewing as Fremd rapidly approaches Writers Week. Students and teachers alike are eager to engage in one of the most memorable annual gatherings that Fremd has to offer. This year's presenters are already the hot topic of discussion before they even have stepped through the auditorium doors.
Jeremy McCarter
As the co-author of Hamilton: The Revolution, with Lin-Manuel Miranda, McCarter will definitely be a fan favorite. The current Chicagoan is a Harvard graduate with numerous publications under his belt, and he is well versed in theater history, which led him to teach at Brooklyn College and serve on the jury for the Pulitzer Prize of Drama. Aside from writing for Newsweek and New York Magazine, McCarter also edited Bite the Hand That Feeds You: Essays and Provocations by Henry Fairlie for the Yale University Press. In addition, McCarter is releasing a book about young American radicals in World War I later in 2017.
Taylor Mali
The former teacher and voice for Burger King commercials, Taylor Mali is now a full-time poet who performs his pieces all over the country. By infusing his past teaching experiences, Mali enriches his audience with his stage presence in his poetry slams. Most notably, he is the author of What Teachers Make: In Praise of the Greatest Job in the World among other poetry books. The National Poetry Slam champion has also been featured in HBO's "Def Poetry Jam" and his poem "What Teachers Make" has gone viral over the internet.  
Billy Lombardo
This influential writer and Chicago teacher has published multiple books, including The Man with Two Arms, How to Hold a Woman, and The Logic of a Rose. In addition, Billy Lombardo has sparked creativity among high school students across the country by running the Polyphony literary magazine, which allows students to write and edit articles for the publication.
Joe Meno
Meno is a fiction writer who has written six novels, including Office Girl and The Great Perhaps. In addition, he is the recipient of the Nelson Algren Literary Award, a Pushcart Prize, a Great Lakes Book Award, and a finalist for the Story Prize. Meno's non-fiction pieces have also been published in The New York Times and Chicago Magazine. With his work featured in McSweeney's, One Story, Swink, LIT, TriQuarterly, Other Voices, Gulf Coast, and broadcast on NPR, Meno will make an impact on the stage.
Rebecca Makkai
The Chicago native is a successful writer and teacher who at teaches at Lake Forest College, in Northwestern University's and Sierra Nevada College's MFA programs. Rebecca Makkai is the author of The Borrower, the short story collection Music for Wartime, and The Hundred-Year House. Her pieces have won the Chicago Writers Association Award, 2017 Pushcart Prize, and was chosen for The Best American Short Stories from 2008 to 2011. Makkai's way with words will have her audience engaged and entertained.
Mary Fons
Mary Fons is no newbie to the Writers Week crowd. As a slam poet, Chicago Neo-Futurist, daily blogger, television host, and quilter, Fons' well-rounded interests capture the attention of the Fremd audience. Her books Make + Love Quilts: Scrap Quilts for the 21st Century and Dear Quilty were published in 2014 and 2015.
Nate Marshall
Marshall is a writer and musician who is from the South Side of Chicago. His book, Wild Hundreds, won the Poetry Book of the Year from the Black Caucus of the American Library Association. Marshall meshed his poetic wisdom with rhythm to create is rap album Grown that came out in 2015. After graduating from Vanderbilt and University of Michigan, Marshall has received fellowships from Cave Canem, The Poetry Foundation, and The University of Michigan.
The Kickback
With their album Sorry All Over the Place, this band manages to incorporate rock with flairs from the past while still keeping a modern beat. Their iconic tunes have caught the attention of Rolling Stone, tastemaker Jim DeRogatis, You Ain't No Picasso and the Chicago Tribune. The band has also started a podcast called Disastour which allows listeners to develop a personal connection with the band members as they express the ups and downs of their musical journey. The Kickback will likely have Fremd students jamming out while hearing their original and catchy songs.
Kevin Andrew Prchal
Prchal is a singer and songwriter from Chicago who recently released the album Sorrow Sings. As a way to create depth and union, Prchal juxtaposes the polarizations of life. From isolation to passionate love, to life and death, he explores life's highs and lows through his album. Prchal's emotional yet intriguing lyrics will no doubt have the audience entranced.
AJ Pine
This author is most noted for her contemporary romantic novels, including The One That Got Away. Pine currently lives in the Chicago suburbs with her family. When she's not creating the next romantic hit, she is a high school librarian.
Greg Neri
Although Greg Neri now focuses his attention on writing, he used to be a filmmaker, illustrator, and digital media producer. His books Yummy: the Last Days of a Southside Shorty, Chess Rumble, Ghetto Cowboy, Knockout Games and Surf Mules, Hello, I'm Johnny Cash, Tru & Nelle have earned him the Lee Bennett Hopkins Promising Poet Award and Coretta Scott King honor.
About the Writer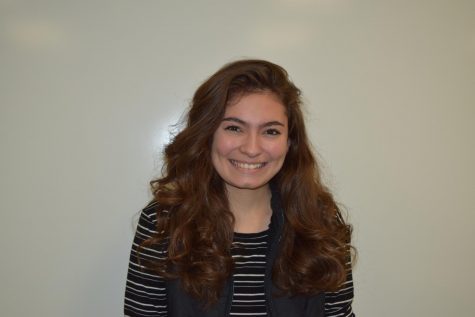 Nina Bell, Features Editor
Nina is a senior and Features Editor for the Viking Logue. Outside of school, Nina volunteers at the hospital, regularly binges Netflix T.V. shows, and...