"A Dog's Purpose" under fire for alleged animal cruelty
After a video of a distressed dog on the set of "A Dog's Purpose" was released, the movie's premiere was cancelled, and now the American Humane Association is investigating the allegations of animal cruelty and suspending a safety representative on set. This incident has caused the resurfacing of scrutiny of animal treatment on movie sets for many filmgoers, including those within the Fremd community.
"A Dog's Purpose" follows a dog that is reincarnated into several different dogs to find its purpose in life. The film stars Britt Robertson, Dennis Quaid and Josh Gad as the dog. The movie is based off the novel of the same name by W. Bruce Cameron and it is directed by Lasse Hallström.
On Jan. 18, TMZ released a video on the set of "A Dog's Purpose." The video displayed a trainer attempting to force a German Shepherd named Hercules into rushing water despite its frantic attempts to flee. The video then shows several trainers rushing to save a dog that was almost completely submerged underwater as someone was yelling, "Cut it!"
Freshman Sofia Oliver describes how she believes animals on set should be treated.
"I think filmmakers definitely need to put more focus into taking care of any animals on set because they put so much focus on humans," Oliver said. "It doesn't make any sense why animals should be treated with so much less care than the human actors."
Hallström has released a statement that reprimanded the events in the video.
"I did not witness these actions, which are unacceptable and would never happen with my knowledge," Hallström said. "We were all committed to providing a loving, respectful and safe environment for all the animals in the film. I have been promised that a thorough investigation into this situation is underway and that any wrongdoing will be reported and punished."
As a result of the leaked video, there was an outpouring of criticism on social media as well as PETA's urging to boycott the movie. Several of the cast and crew rebuked the treatment of the dog seen in the video, including Quaid, Cameron and director Gavin Polone. Additionally, Gad, who was never on set, tweeted, "I have reached out to the production team and studio to ask for an explanation for these disturbing images." Currently, "A Dog's Purpose" has garnered flak on IMDB as well, securing the lowest rating possible, which is a 1/10. The movie will still be wide released on Jan. 27.
Senior Vansm Rai believes that boycotting is an appropriate response to the alleged animal cruelty.
"It's the proper action because boycotting shut down the premiere. It helps let people know that dogs are being used as objects," Rai said. "It's important to remember that dogs are living beings like us. We should value them like we value our family and friends because dogs play an important part in people's lives."
According to The Hollywood Reporter, there have been several other incidents similar to the events that occurred in the video that are not widely known. The incidents include a husky being punched in the diaphragm in "Eight Below," 27 animals dying due to dehydration in "The Hobbit: An Unexpected Journey" and dozens of marine life killed during special effect explosions for "Pirates of the Caribbean: The Curse of the Black Pearl." Each of these movies were supervised by the AHA.
This high profile incident of alleged animal cruelty has heightened the awareness of animal cruelty in Hollywood movies for a substantial amount of filmgoers and has outraged animal activists. After such a large outcry, it wouldn't be a surprise to see a more intense surveillance of animal treatment and sterner restrictions.
About the Writer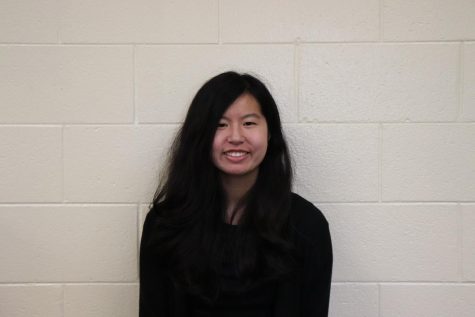 Kaitlin Wong, Lead A&E Editor
Kaitlin is currently a sophomore and the arts and entertainment editor. She began writing for the Logue in her freshman year. Outside of Logue, Kaitlin...