The dangers of misplaced "fake news" accusations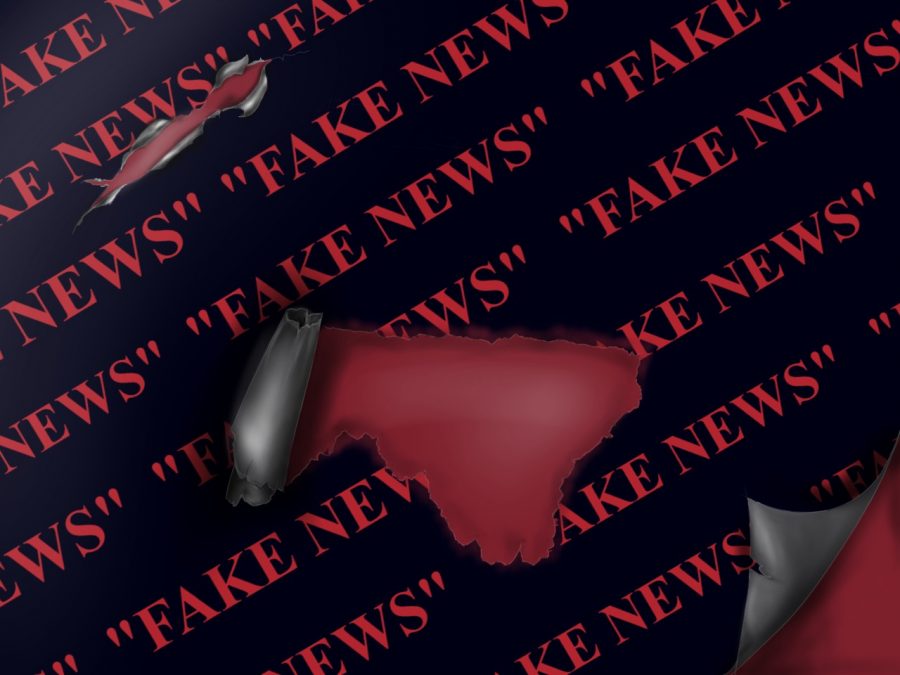 Between barring the Washington Post, Politico, and other new organizations from his presidential rallies, and openly mocking a disabled reporter, Trump's past with the media is riddled with destructive controversy and troubling disrespect at nearly every turn. And now, he's set his sights on CNN.
Just over two weeks ago, on Jan. 10, CNN reported news of allegations about both personal and financial ties between then president-elect Donald Trump and Russia, based in part on documents collected by a former British spy that has been deemed credible in the past by those within the US intelligence. This also included allegations that sharing of information occurred between emissaries from the Russian government and those in the Trump organization during the presidential election.
Trump responded to these allegations during his press conference the next day by lumping in CNN's meticulous and careful coverage of the news with Buzzfeed's reckless dump of the previously highly-private documents onto the internet for public viewing.
When CNN reporter Jim Acosta attempted to ask Trump a question in response to Trump's comments, Trump refused to hear his question and called Acosta and his organization "fake news."
Let's make something clear from the start: throughout both CNN's article and its televised segment on this issue, the news agency specifically reported that these allegations were just that: allegations. They repeatedly stated that this news was unverified, but that it was serious enough for intelligence agencies and the FBI to be looking into them, and that lawmakers in both parties were taking these allegations seriously. CNN never stated that these allegations were in any way factual.
In reading and watching its report on this issue, it was obvious to me that CNN put in a significant amount of painstaking and meticulous work to make sure that its reports were accurate. During the agency's televised segment about the allegations, its reporters explained and re-explained the situation at hand and continuously distinguished the information they were able to confirm as factual from the information they weren't.
In an age when so-called "news" can be found on hundreds of platforms and heard through the voices of millions of different people, the struggle to consume unbiased, quality, factual information is almost perpetual.
CNN is one of the established news organizations that consistently works hard to deliver this kind of reporting to its audience, and when Trump attempted to dismiss them as "fake news," numerous other distinguished news agencies came forward to back CNN, including Fox News anchor, Shepard Smith.
"CNN's exclusive reporting on the Russian matter was separate and distinctly different from the document dump executed by an online news property," Smith said. "Though we at Fox News cannot confirm CNN's report, it is our observation that its correspondents followed journalistic standards. And that neither they, nor any other journalist, should be subjected to belittling, and delegitimizing by the president-elect of the United States."
Trump criticized CNN for reporting false news when he himself is notorious for doing that very thing. Just one example of this was the night before his press conference on Jan. 11, when once again he was asked if he would be releasing his tax returns to the public. His response to that was, "You know, the only one that cares about my tax returns are the reporters, okay? They're the only ones." When in fact, Pew Research Center conducted a poll on Jan. 10, and found that 60 percent of Americans felt that Trump has a responsibility to release his tax returns.
Before his presidential campaign, throughout the duration of it, and continuously afterward, Trump has had no respect for news agencies that paint him in anything but a perfect light. He promotes distrust of distinguished and credible news organizations, and at the same time delivers false information that he poses as factual straight into the microphone and the ears of his audience.
Not to mention, Gallup reported that Trump had one of the lowest pre-inauguration approval ratings in recent history at 40 percent, almost halving Obama's approval rating of 78 percent in 2009. Over half the country disapproves of Trump, which is more than any of the last four presidents at this time.
Trump, like any of our leaders, is bound to have shots taken at him during these next four years, and even more so in the midst of these low numbers and his tendency to create disruptive discourse. If he is constantly so quick to fire back at any news that he disagrees with, often through social media, Trump is going to spend most of his presidency feeling personally assaulted instead of focusing on the position to which he was elected.
As Trump takes office, his consistent attempts at snuffing out aspects of the press have become increasingly alarming, and his blatant disregard and disrespect for credible news organizations makes me worry that the freedom of the press may not be so free under his leadership these next four years.
In his inauguration speech, Trump said that, "I will fight for you with every breath in my body — and I will never, ever let you down." But, if our president refuses to uphold one of the most basic rights we have as Americans, it calls into question whether or not he really has the needs of his people in mind as he begins to lead our country this month.
About the Contributor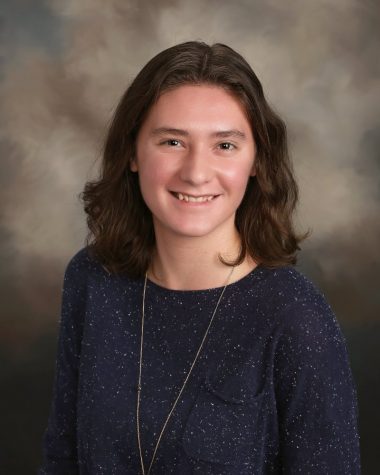 Grace Downing, Editor-in-Chief
Grace is a senior, and this is her fourth year writing for Logue. She enjoys giving her opinion on a variety of topics through the form of Op/Ed articles....