College football debate: who and how many are in?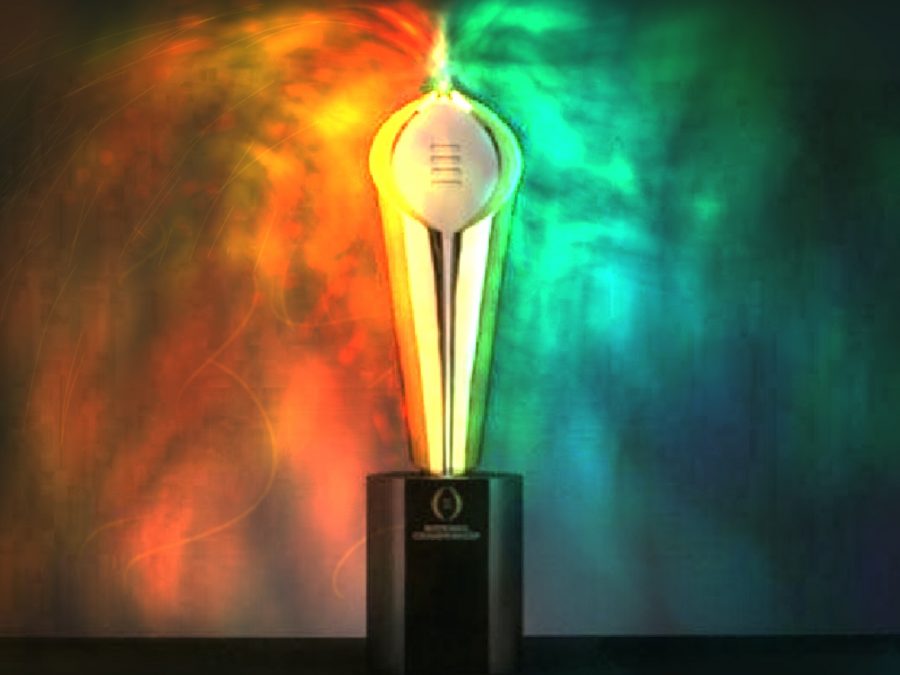 Does Ohio State deserve their spot in the playoffs with Penn State being left out?
Matt Grabianski, Sports Editor
Yes. Ohio State lost to Penn State, but that was their only loss the entire year, and it came to the team that ended up becoming the Big Ten champion. A resume with that being the only major blemish is definitely worthy of playing in the postseason. Penn State, on the other hand, has two losses. One came to Michigan, a team that Ohio State beat in devastating fashion, with the Nittany Lions losing 49-10. The other came to Pittsburgh, who, while still ranked 24th, finished 8-4, much worse than the top tier teams. On top of that, the Buckeyes sport a massacre of a win against a team that was, at the time, ranked tenth in the nation, when they beat Nebraska 62-3. Nebraska ended the season ranked in the AP Top 25. While on the subject of the quality of wins, Ohio State claims four wins against ranked teams while Penn State only has two. The only other win that Penn State has against a ranked team besides the victory against the Buckeyes was against Wisconsin, a team that Ohio State topped as well. Ohio State has less losses, more impressive losses, and more impressive wins. When you put the two options side-by-side, it's clear that the Buckeyes earned their chance to play in the semifinals.
Tyler Mitzner, Sports Editor
Penn State got robbed. The Nittany Lions have every right to be in the College Football Playoff. When Kirby Hocutt, the College Football Committee Chairmen, discussed the reasons why Washington edged out Penn State for the fourth spot, he was talking about the wrong match up. Penn State should be in and Ohio State should be out.
Penn State won the Big Ten, a Power Five conference. The Big Lead ranked the Big Ten to be the best conference in the country while ESPN ranked it second. Either way, the champion of such a strong conference deserves a shot at being considered the best in the country. Also, the Nittany Lions won the toughest division in the Big Ten, which had two other Top 10 teams, including the Buckeyes. Penn State beat Ohio State. If Ohio State really was better than the Nittany Lions, then they would have won.
It is true that Penn State has two losses. However, if record was that important then Western Michigan, who is undefeated, would be in over one of the one-loss teams. Also, those two losses were to respectable teams. Michigan is a Top 10 team, and Pittsburgh beat Clemson, who is number two. Losses to those types of teams shouldn't be as detrimental as people say.
Should the College Football Playoff expand to eight teams or stay at the current format of four?
Matt Grabianski, Sports Editor
While I just bashed Penn State's worthiness, I'm not saying they don't deserve a chance to compete. It's clear that the College Football Playoff needs to expand to allow more teams into the playoffs. For the past few years many teams and collegiate athletes have missed out on the opportunity to play for a national title simply because the committee doesn't like them enough. While Ohio State deserved their spot over Penn State, Penn State deserves a shot to compete. This whole controversy could be avoided in the first place if the NCAA simply added one extra round to the playoffs. Teams that barely missed out such as Penn State, Michigan, and Oklahoma, will now never get the chance to prove themselves. Despite their fantastic season, they're being judged based on their quality of wins and losses rather than being given the fair chance to fight. Take Western Michigan as another example. The Broncos finished their season a perfect 13-0, but because they only faced unqualified and unproven teams, they finished all the way back at 17th in the rankings. Teams like this deserve their chance to face the top tier teams of the country. The way that the current four-team format is set up fails to incorporate every team that has a fighting chance and leaves it up to minute differences between teams' resumes. 
The prestige of a playoff game also boosts television ratings and, in turn, boosts revenue. After the expansion from the two-team format to four, the bowl games brought in $500 million to both universities and their conferences, a 150% increase from the $200 million in the year prior. A boost in revenue is always good and this money can go to the athletes or involved in aiding the rest of the students involved in each university or conference.  
All of this restriction on the number of teams allowed is simply to maintain a high importance for each game and to keep controversy alive. Keeping the stakes of each game high is a problem because it results in inaccuracies. Not only do high stakes often lead players to under or over perform, but the minor details separating teams from each other at the end don't end up causing anything but controversy. Look to this season as an example. Michigan and Ohio State had an absolute battle of a game, and Ohio State barely eked out a win on what came to be an extremely controversial call. Because of simply this one game, Ohio State is in the playoffs and Michigan is out. It is very easy to say that these two teams are equal, but one is in and one is out because of one play, a play that easily could've been called for either side. Further, this controversy isn't at all beneficial, because, while entertaining, there is always someone with a legitimate gripe and reason to argue. There is always someone losing out. An eight team format doesn't fix that, sure, but it alleviates a ton of it.
Tyler Mitzner, Sports Editor
The College Football Playoff was a major improvement on the original system. However, expanding it is not as good as an idea as one might think. There are time constraints, player safety concerns, as well the issue of simply complaining.
The largest issue that people have is that there are some people arguing that they should be in because they are just as good as, or better than, some of the teams already in. However, there is always an issue with that. When only two teams made it into the BCS National Championship, numbers three through five would complain that they deserve a chance. Now that the top four teams are in, numbers five through eight are complaining. If we expand it to eight, then nine through eleven would complain. There's even complaining for the teams who don't make March Madness, a tournament of 68 teams. Complaining will always be there, no matter how large the playoff, therefore expanding it wouldn't end these problems.
Also, there is a time crunch for College Football. Expanding the playoff would expand the season, something that can affect the health of the athletes. Football is a brutal game, and playing week after week can take a toll. If we do add one more week, injuries could increase.
About the Writer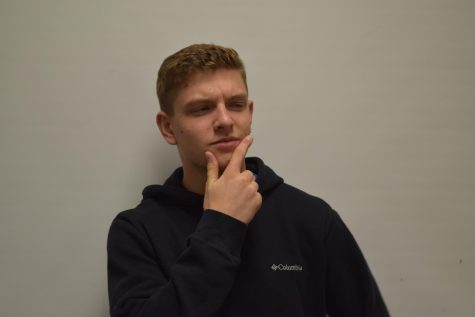 Matt Grabianski, Editor-In-Chief
Senior Matt Grabianski is Editor-In-Chief. He's also a captain of the Fremd Debate Team and a writer for The Loop Sports. You can probably find him cruising...