Strong second-half effort lifts boys basketball over Rolling Meadows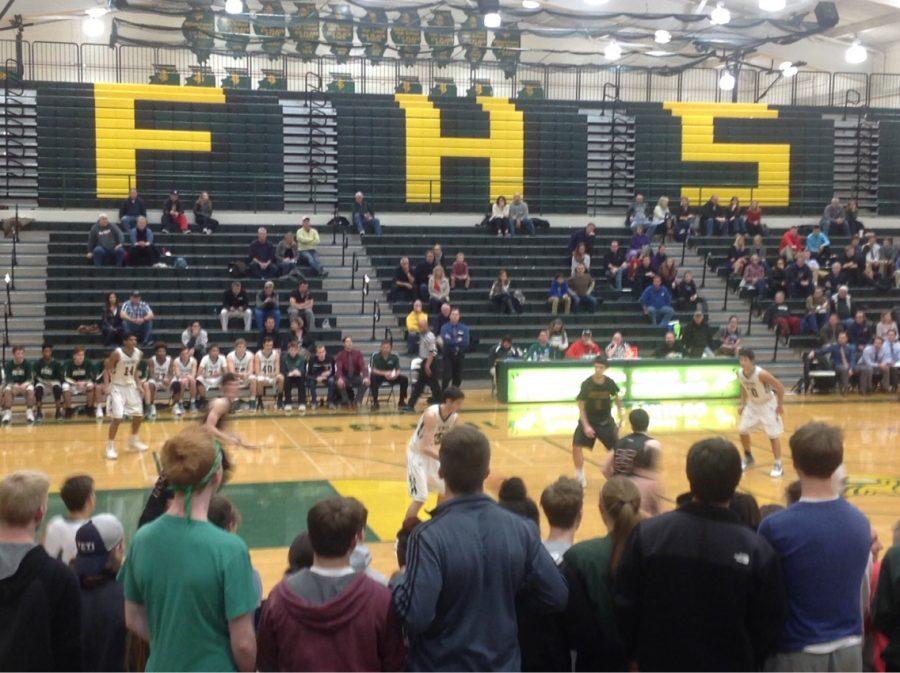 Through a strong team effort on the offensive and defensive end in the second half, boys basketball beat Rolling Meadows 48-31 on Dec. 6. The score may suggest otherwise, but this game was a battle as both teams went back and forth until Fremd pulled away in the third quarter.
Junior guard Ryan Martin explained their different mindset for this game compared to last year's.
"We knew last year we let them come back in the second half, so we just wanted to play it like a 0-0 game and come out strong," Martin said.
The first half of this MSL crossover game was characterized by each team capitalizing on the other's mistakes. Bad luck and sloppy plays by Fremd allowed for the Mustangs to get out to a 12-7 lead after the first quarter. However, strong defensive plays brought the Vikings within one going into the half.
The boys regrouped at halftime and came out swinging as they got out to a quick eight point lead. Head coach Bob Widlowski details how the team came together during the half.
"Our seniors did a good job of regrouping at halftime and doing the things we wanted to do from the tip," Widlowski said.
Martin did a great job on defense as he held the Mustangs' leading scorer, Jared Murphy, to just 10 points. This as well as the whole team's increased defensive effort allowed seniors Shaan Patel and Kyle Sliwa to easily score on the offensive end giving the Vikings a 38-26 lead after three quarters.
Patel, a forward, explains how good defense led to easy offense.
"Our second half defense led to us scoring many easy baskets which extended our lead coming out of halftime," Patel said.
Fremd carried this momentum into the 4th quarter and huge blocks by Patel with time winding down excited the whole gym. The game ended up going to the Vikings in a successful comeback effort. Patel and Sliwa led the game with 20 and 18 points respectively.
Patel looks toward the future on how the team can further improve.
"We need to get off to better starts. Every team we play wants to beat us badly, so they come out with a lot of intensity," Patel said. "We need to handle their pressure better in the future."
The Vikings record improved to 7-0 after beating both Rolling Meadows and Conant. The team looks to continue their success against Schaumburg on Dec. 16 at home.
About the Writer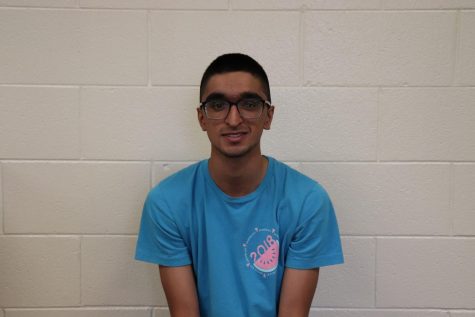 Nikhil Sriram, Editor-in-Chief
Nikhil is a senior and a Editor-in-Chief. He is also part of the Fremd Debate Team and HOSA. In his free time, he enjoys writing about the Bulls for The...