The top 10 albums of 2016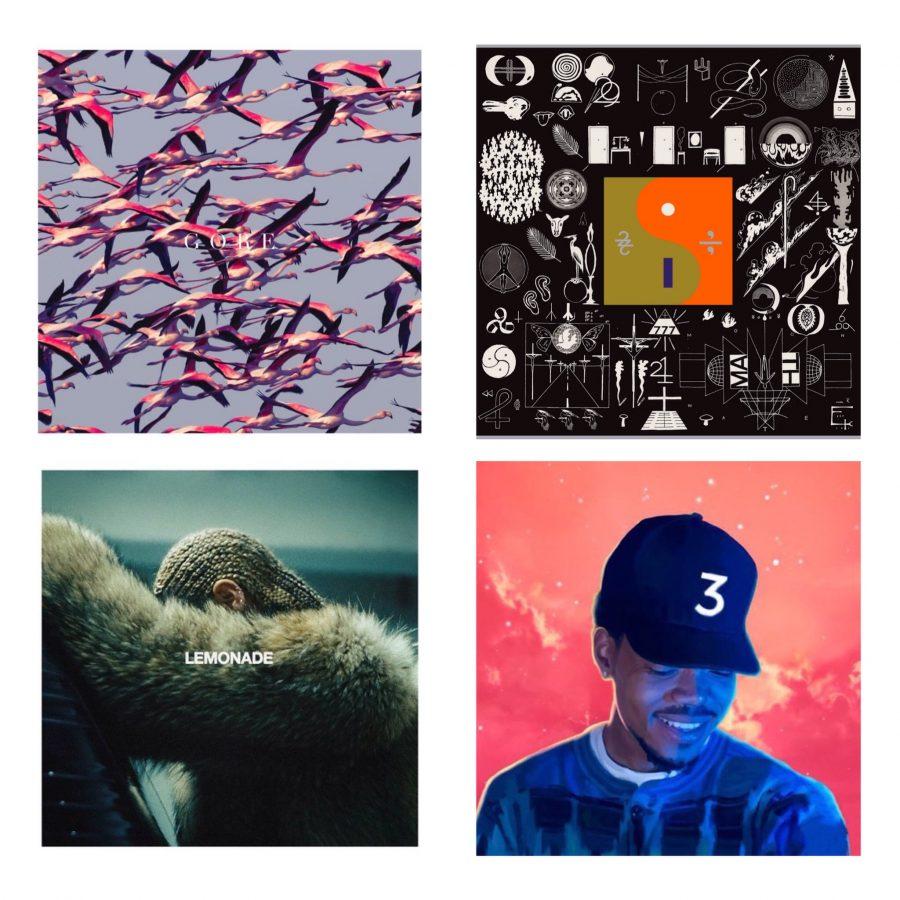 Although 2016 in general was far from a perfect, smooth year, the music world had much to offer that made the year bearable.  There were powerful new albums from rookies, gigantic efforts from industry veterans, and even some touching goodbyes.  Here are the top 10 albums of 2016:
Beyonce – "Lemonade"
Beyonce's new multimedia "Lemonade" album showcases her at her most focused through her exploration of themes common to the African American community in a manner that is both intensely personal and political.  In a year that has been marked by an increasing tension between African Americans and police, many artists have expressed their feelings on the subject through music, but none have matched the visceral gut-punch of "Lemonade" and its accompanying 60-minute film.  By combining a number of styles on the album including rap, R&B, pop, electronic, bluegrass and almost everything in between, Beyonce has created a musical molotov cocktail fueled by her scathing lyrics on her turbulent marriage to rapper Jay-Z as well as the violence that is affecting the African-American community daily.
Best track on the album:
Solange – "A Seat at the Table"
With her first album in eight years, Solange Knowles's new project mirrors many themes present in her sister Beyonce's new album, albeit from a more introspective and subdued perspective.  By eschewing the electro-pop style of her earlier career in favor of a retro soul sound, Solange creates a moody atmosphere that draws listeners in with tracks such as "Rise" and "Cranes in the Sky."  With lyrics focusing on her time spent recovering from an emotional and mental breakdown in 2010, she brings an emotional edge unforeseen in her earlier work that highlights the downsides of fame.  By including a number of unconventional featured artists on the album, such as Lil Wayne and Q-Tip, "A Seat at the Table" offers a complex and playful exploration of the human emotion.
Best track on the album:
Deftones – "Gore"
Sacramento metal outfit Deftones continue to prove naysayers wrong throughout their 28 year career with each new release-and the case is no different for their new album "Gore."  From being critically dismissed as another generic nü metal band in their early years to being hailed as "the Radiohead of metal," Deftones have survived as a band for their constant maturation in sound and "Gore" is the next step in their evolution.  Vocalist Chino Moreno introduces a more subdued singing style on tracks such as "Geometric Headdress" and the rhythm section is punctuated by cleaner, softer instrumentals that help create a relaxing atmosphere.  These tracks are then offset by the crushing guitar riffs of tracks such as "Doomed User" that truly highlight the versatility of the band.  The album's simultaneously accessible and challenging nature proves that even after a number of career lows and highs, these rock veterans can still create interesting art.
Best track on the album:
Kanye West – "The Life of Pablo"
Whether you love him or hate him, Kanye West is here to stay.  As one of the most polarizing yet beloved musical figures to emerge during the last decade, West has created some of the best selling and most critically acclaimed albums of the last 16 years such as 2008's  "My Beautiful Dark Twisted Fantasy" and 2013's "Yeezus."  His larger-than-life nature has always been present in his music and immediately from the start of his new album, "The Life of Pablo," it is evident that it still remains.  With the prophetic, gospel-like opener, "Ultralight Beam," West muses from the perspective of Saint Paul the Apostle about the troubles beset on him and his family as well as the Paris terror attacks that had occurred the previous November, creating a sense of elevation that persists throughout the album and could only be created by West.  With some of the best producers in the industry as well as features from many other heavy-hitters such as Chance the Rapper, Kid Cudi, and The Weeknd, West created an album that doesn't simply indulge in grandeur: it gleefully lives and breathes it.
Best track on the album:
The Hotelier – "Goodness"
Massachusetts newcomers The Hotelier began turning heads with their dark, hard-hitting, and emotional style of indie rock that placed their 2013 album "Home, Like Noplace Was There" on many year-end best-of lists.  With all of the success from their breakthrough album, much pressure was placed on the band for their next album, which would eventually formulate into "Goodness."  However, despite all of the expectations placed on the band by fans and the music press, the band risked it all by creating an album that sounds like nothing they've done before.  By including spoken word interludes, barebones production, and an overall lyrical and musical tone that is much more positive than that of their other material, the band may have alienated listeners initially but in turn created one of the year's most vital albums.  The album often seems messy and disorganized at times but the band internalizes this disorder and instead transforms it into a poignant reflection on the human complexities within society.
Best track on the album:
Joyce Manor – "Cody"
In a musical era currently obsessed with 90's nostalgia, California pop punk band Joyce Manor is slowly becoming the flagship band for that throwback sound, and "Cody" only saw them delving further into their influences.  Clocking in at just under 25 minutes, many of the songs on the album are very brief, basic songs that are carried through vocalist/guitarist Barry Johnson's keen sense of melody.  The tunes on this album were catchy enough to warrant them comparisons to such bands as Weezer and Jimmy Eat World, who are also obvious influences on the album.  Although much of the lyrics on their previous material focused on coming of age in American suburbia, this album takes a darkly humorous stab at the sobering realities of adulthood, which gives Johnson many opportunities to slip in some clever wordplay.  Joyce Manor didn't reinvent the wheel with this album, but they sure did create a set of songs that will be stuck in your head for days.
Best track on the album:
David Bowie – "Blackstar"
When music legend David Bowie was diagnosed with liver cancer during the writing process of his 25th studio album, he decided to rewrite his entire project and keep his diagnosis a secret from the public.  Heavily revolving around his recent grasps with mortality, Bowie released his final album "Blackstar" only two days before his death at the age of 69.  Once the shock of his death subsided, it was then that listeners fully realized the extent of his new album and how it was so much more than a simple swan song.  Instead of looking back and reminiscing about his legendary career, Bowie took the path less traveled and looked forward.  Confronted with death, Bowie ponders what happens after one passes on tracks such as "Lazarus" and even expresses his unwillingness to die on closing track "I Can't Give Everything Away."  With its sparse, electronic instrumentation and Bowie's subdued voice, the album seems to show Bowie in defeat, but offers a certain closure that offers a visceral look not just into Bowie's transience, but mortality in general.
Best track on the album:
Bon Iver – "22, A Million"
Following his 2012 Grammy wins for Best New Artist and Best Alternative Music Album, many wondered what direction Justin Vernon would take with his Bon Iver project.  Many of his fans speculated that he would incorporate sounds further away from his signature folk sound, but no one saw the departure that would occur on his new album "22, A Million."  With the first three songs including electronic sampling, auto-tuned vocals and harsh, distorted drums, it became apparent that this album would not be anywhere close to Vernon's previous albums musically.  Despite this, Vernon turns this new exploration into a vehicle for his songs about loss and despair that draws listeners in with its unpredictability.  He smoothly transforms the album into a spiritual successor to his two previous albums, with many of the same themes in his earlier work still present on the new album.  Had Vernon taken the easier route of making a rushed, messy copy of his last album, the album would've been lost in the vast ocean of folk music releases.  Instead, Vernon's fearlessness on "22, A Million" propels it forward and keeps it from being tossed to the wayside.  
Best track on the album:
Chance the Rapper – "Coloring Book"
2016 was a year marked by strife, tragedy and uncertainty and Chance the Rapper's "Coloring Book" project was the shining light in the midst of all the darkness.  Utilizing a number of musical styles such as gospel, pop and rap, Chance radiates positivity on tracks such as "Blessings" and "Mixtape" that can truly be described as feel-good songs.  Hailing from the Chatham neighborhood in Chicago, Chance gives the windy city much recognition with features from mentor Kanye West and the Chicago Children's Choir and often speaks on the problems embedded within the city.  Lyrically, he does a great job of staying grounded in reality and offering his positive outlook on life whilst still acknowledging the troubles that are weighing the down on the world.  With his open-mic events and new album, Chance the Rapper is offering a voice that can bring society together and truly offer healing in a time when it is needed most.
Best track on the album:
Nothing – "Tired of Tomorrow"
Many music artists and listeners will claim that music is the best source of catharsis, and no band exemplifies this statement more than Philadelphia's Nothing.  Following his arrest, lead singer Domenic Palermo battled his own inner demons and sought salvation for his many wrongdoings on Nothing's 2014 debut album, "Tired of Tomorrow."  In 2016, the band released "Tired of Tomorrow," which takes the next logical step in Palermo's healing process and examines the broken relationships in his life following the dark period leading up to his arrest.  Whilst singing in a hushed tone, Palermo expresses the pains of pushing people away on tracks such as "Vertigo Flowers" and "Fever Queen" that are backed by heavily distorted, hazy guitars that simultaneously make listeners feel like they're floating while also pummeling them into submission.  The middle of the album features the track, "Eaten by Worms," which finds Palermo coming to terms with the fact that he will never rid himself of his mistakes, but makes a commitment to never go back to his old ways.  The album's themes are very dark and sometimes even difficult to listen to, but its brooding nature often creates for unforgettable moments that remind listeners of the power that music can have.
Best track on the album:
What were your favorite albums of the year? Leave your comments below.
About the Writer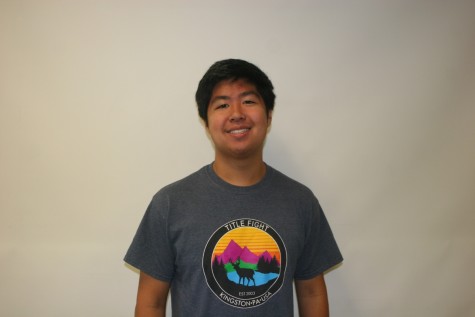 Ethan Wong, Arts and Entertainment Editor
Ethan is an Arts and Entertainment editor for the Logue and is in his senior year of high school. In addition to being an editor, Ethan is also a member...