Expectations set high for "Rogue One: A Star Wars Story"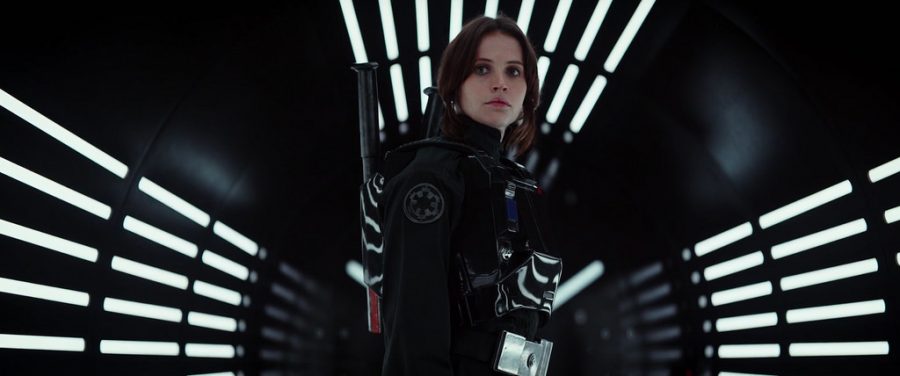 The first stand-alone film of the widely acclaimed "Star Wars" franchise, "Rogue One: A Star Wars Story," is set to be released on Dec. 16.  "Rogue One" features an impressive cast including Felicity Jones, Diego Luna, and Alan Tudyk.
After Lucasfilm was sold to The Walt Disney Company in December 2012, plans were created to continue the main saga of "Star Wars" by adding three more episodes. In addition to the three episodes, Disney planned to further the "Star Wars" franchise by creating spin-off movies that focus on certain characters. It's still unclear how many stand-alones will be created and what each will be about, however a Han Solo stand-alone is set to be released in 2018. The Han Solo stand-alone will star Alden Ahrenreich as a young Han Solo, Donald Glover as Lando Calrissian, and Emilia Clarke.
"Rogue One" is directed by Gareth Edwards, who directed the 2014 remake of "Godzilla." The film began shooting in the summer of 2015 in London. Filming also took place in Maldives, Jordan and Iceland. In the summer of 2016, "Rogue One" underwent five weeks of reshoots which concerned many fans due to rumors that reshoots were taking place because it's quality was not up to par, but Edwards has said that he planned to do reshoots all along.
"Rogue One" takes place before the 1977's "Star Wars: Episode IV- A New Hope" and will be centered on Jyn Erso, played by Jones, and a group of heroes including Captain Casian Andor played by Luna and the android, K-2SO played by Tudyk. They will be working to steal the plans to the Empire's Death Star which was famously destroyed in "Episode IV." "Rogue One" will take a darker, war-like feel compared to previous Star War movies which has earned it its PG-13 rating.
Jones has played numerous roles, most famously as Stephen Hawking's wife, Jane Hawking in 2015's "The Theory of Everything." She was nominated for an Oscar and a Golden Globe for this performance.
Other notable cast members are Forest Whitaker and Donnie Yen. Whitaker plays Saw Gerrera in "Rogue One" and he is known for his roles in "Platoon" (1986) and Lee Daniels' "The Butler" (2013). He won one Oscar and two Golden Globes. Yen, Hong Kong action star as well as martial artist, plays a blind, but spirited warrior who is a part of the group that is trying to steal the plans of the Death Star, Chirrut Îmwe.
"Rogue One" was previewed on Dec. 10th in Los Angeles and recieved praise from viewers through social media. Also, on the first day of presale of "Rogue One," Fandango crashed due to the large demand of tickets. Expectations are extremely high for the eighth installment of the "Star Wars" series.
About the Writer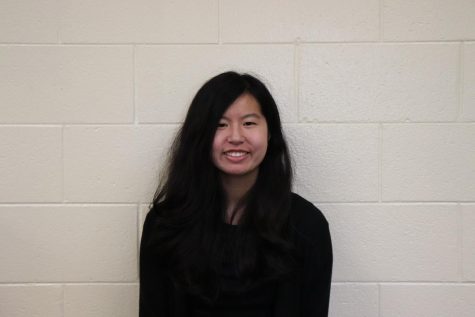 Kaitlin Wong, Lead A&E Editor
Kaitlin is currently a sophomore and the arts and entertainment editor. She began writing for the Logue in her freshman year. Outside of Logue, Kaitlin...