Stabbing on campus causes stir at Ohio State University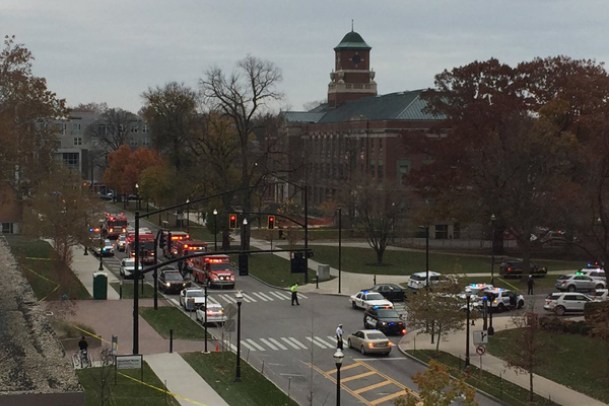 Driving into a group of people and ultimately injuring eleven, Abdul Razak Ali Artan, a Somali-born legal permanent resident of the U.S., engaged in an assault against several people in the group with a butcher knife on Monday, Nov. 28 at Ohio State University. The eleven individuals were hospitalized as a result of the assault.
Though the incident injured eleven people, placing some in critical condition, the assault ended within minutes due to a rapid response from Ohio State Police Officer Alan Horujko. Officer Horujko was nearby when the incident occurred as he was tending to a gas leak. After several attempts demanding Artan to stop, Horujko shot the student three times in order to take him down and allowing for the whole scene to end within two minutes.
Minutes after the incident, the university issued a campus alert with the Ohio State Emergency Management tweeting "Buckeye Alert: Active Shooter on campus. Run Hide Fight. Watts Hall. 19th and College." A shelter-in-place order was issued, and students and faculty resided in safe areas until the order was lifted at 11:14 a.m. after police confirmed that there was no second attacker on campus. Classes were canceled for the remainder of the day.
After hearing about what happened at Ohio State University, sophomore Hannah Hwang feels fearful for the well-being of students across the country.
"I'm scared because we were always given our right to an education," Hwang said. "And now all of a sudden, some students may be scared to go to classes because of the recent violent happenings such as what happened at Ohio State."
Principal's secretary Donna Adcock, an Ohio State University graduate, was astounded when she heard about the stabbing incident that occurred at her old college campus.
"I've never heard or seen anything like that happen on the college campus," Adcock said. "I was very shocked because I felt very safe personally when I went there as a college student myself."
Despite the fear that developed from this incident, senior Mingda Zhang believes that one event should not ignite controversial issues.
"I feel that as a person who is going to college soon, sure, such horrible incidents happen, but I don't think that this is an issue that is prevalent throughout most colleges, especially Ohio State University. It's an isolated event that could happen anywhere," Zhang said. "We can't blow this issue into something political or racially-charged because simply put, there was just one person mentally distraught and he committed acts that were definitely horrible. But we just have to remember as citizens, this isn't something that happens normally and this shouldn't be an issue that shapes your four years at college."
About the Writer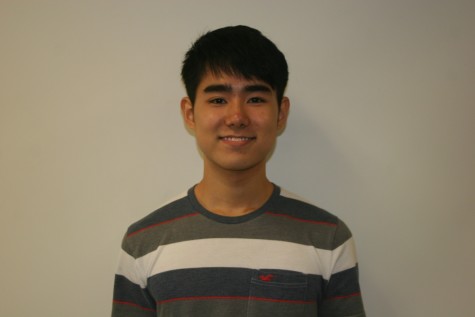 Andrew Hwang, A&E Editor
Andrew is a senior in his third year in Viking Logue and is the lead editor for the News Department. He started writing for Viking Logue in the News Department...