Fremd students question length of Thanksgiving break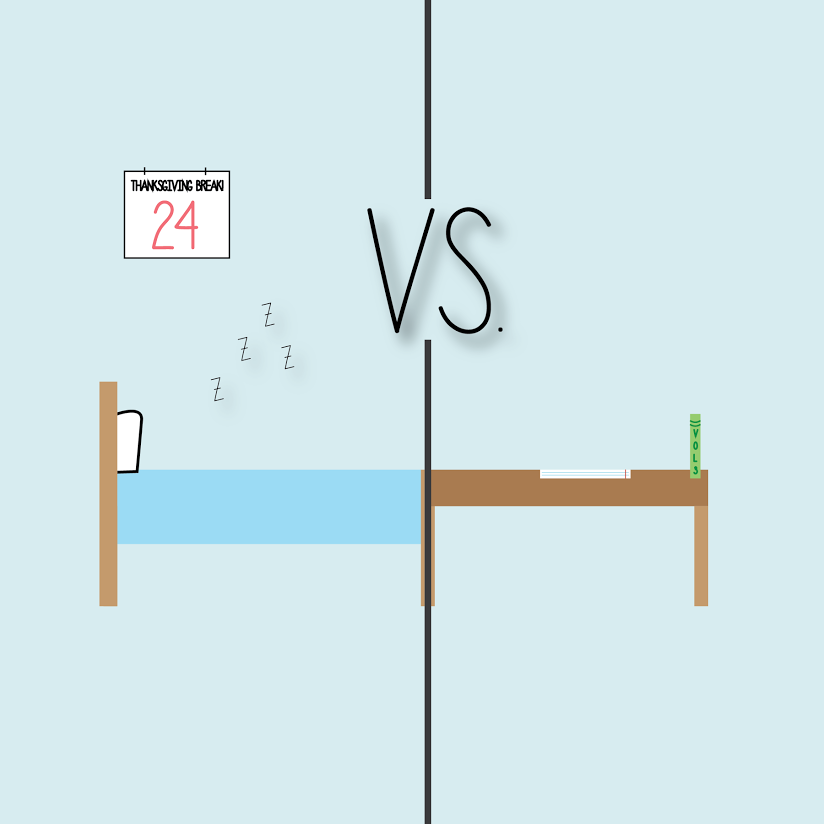 Nina Bell, Contributing Writer
November 16, 2016
With carved pumpkins decayed and all traces of Halloween candy ingested, high schoolers are beginning to crave Thanksgiving festivities. From home-cooked feasts to Black Friday shopping, Thanksgiving break offers something for everyone. Most high schoolers have adjusted to the humdrum routine of school, but Thanksgiving break spices up everyone's schedule. Some embrace the extra three days off, while others plead for a longer vacation.
While the Thanksgiving holiday is a necessity to spend with family, some question the additional Black Friday off school. With finals right around the corner, many would rather be reviewing semester material than scrambling through Woodfield mall at 4:00 a.m.
Or, if the Wednesday before Thanksgiving was spent in the classroom, students would be able to take advantage of a three day school week. This would allow for pre-Thanksgiving tests to be spread out, instead of being crammed into Monday and Tuesday.
Others feel that Thanksgiving break exacerbates the stresses of school as the importance of studying for finals is underscored. Freshman TJ Goedken explains how teachers are pressuring the need to study over the five day period.
"I really like having off Thanksgiving break, but some of my teachers are telling me I should start to study for finals." Goedken said. "If we only had no school on Thursday, I think teachers would be more understanding that I'm spending the time off with my family, so I don't have time to work on school stuff. I still like having Wednesday through Friday off, though."
Despite the possible downfalls of a five day vacation, a lot of students think the length of the break is a happy medium. The additional three days gives students time to spend with family and recuperate after devouring many helpings of turkey.
Senior Kelsey Ault thinks the length of break serves its purpose well.
"I definitely like having three days off because it allows for time to travel, to get ready for Thanksgiving, and for more time to be spent with family," Ault explained. "I wouldn't want to have the entire week off, though, because I feel like we could benefit from breaks at other points throughout the year more than having this whole week off."
However, some Fremd students believe that Thanksgiving break definitely could go longer. A lot of students think having the whole week off couldn't hurt anyone. Additionally, District 15 gives Monday through Friday off, so many high schoolers feel their time off should coincide with their younger siblings.
Senior Kayla Kurtzweil stresses the need for a long break.
"Thanksgiving break should most certainly be long," Kurtzweil said. "At the end of the day, people will value the time they spent traveling, being with family, and most importantly having as much time as possible to come back from the dead after college apps are done."
About the Writer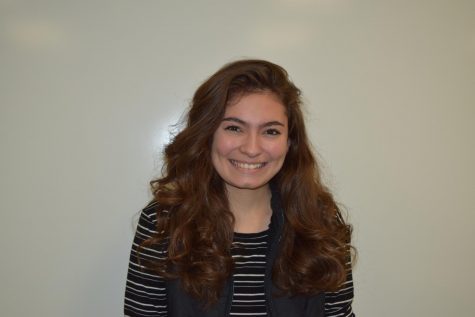 Nina Bell, Features Editor
Nina is a senior and Features Editor for the Viking Logue. Outside of school, Nina volunteers at the hospital, regularly binges Netflix T.V. shows, and...