Black Friday poses threat to Thanksgiving spirit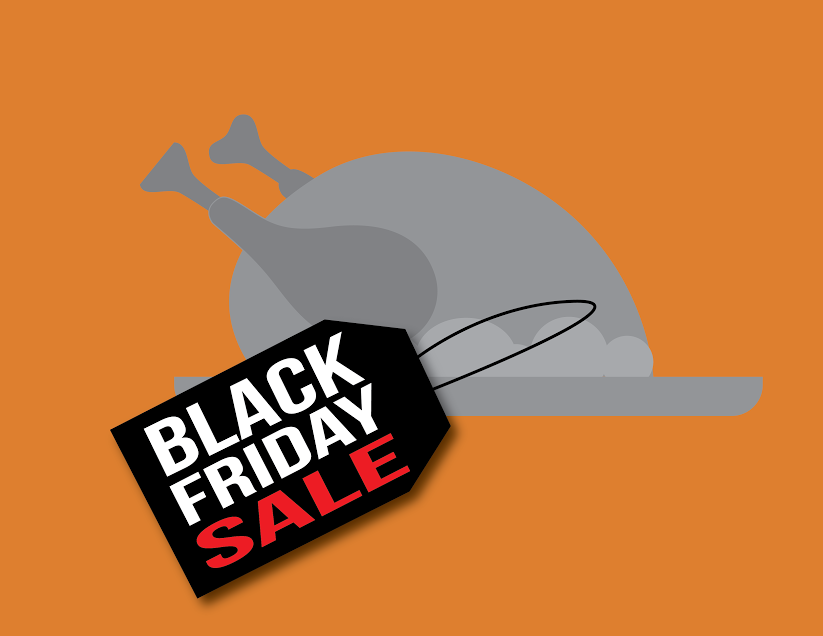 Thanksgiving, a time of appreciation, a time to be thankful for all that we have with the ones we love. However, the shopping extravaganza that follows it, Black Friday, appears to be counterintuitive to that giving spirit. Additionally, as some stores begin to open their doors earlier and earlier, it makes one wonder whether Thanksgiving itself is beginning to be ruined.
In recent years, the shopping mania has come under fire due to numerous Black Friday related injuries. Black Friday Death Count, a website dedicated to tracking the amount of people injured or killed while shopping reports that there have been seven deaths and 98 recorded injuries connected to this annual shopping frenzy, dating back to 2010. This danger is ever present, but in conjunction with huge crowds and huge sales, it increases much more.
Junior Abhi Balu, who is in support of Black Friday, believes that change is necessary if people get hurt.
"I think the environment is fun. It is a good way for families that do not celebrate Thanksgiving to still be apart of the spirit," Balu said. "But, when people start to get hurt, we need to take a look at it because that is taking things a bit too far."
Additionally, employees at participating stores often end up having to spend Thanksgiving and Black Friday away from their families. Large chains of stores, such as Wal-Mart or JCPenney, open as early as 3 p.m. on Thanksgiving day, tearing their employees away from dinner and time with family. A petition created by a Target worker last year, with the purpose for the store to not be open on Thanksgiving, gained over 100,000 supporters, but the retail giant still opened promptly at 6:00 p.m. in 2015.
Freshman Eileen Peng thinks that employees should have the opportunity to enjoy Thanksgiving like everyone else.
"I don't think that stores should be open because it would be unfair to the employees since they should be able to spend Thanksgiving relaxing with their families or however else they please as well," Peng said.
Black Friday can also be thought to ruin the spirit of being grateful which is usually associated with Thanksgiving. Peng thinks that Black Friday can negatively impact the spirit of Thanksgiving, but she also thinks that there is a connection between the two.
"Thanksgiving is all about being thankful for what we have, and then the very next day, people are running each other over for the best sales," Peng said. "But at the same time, Thanksgiving and Black Friday have been closely linked together for a long time, so having one without the other almost ruins the spirit of both holidays in a way."
However, stores do benefit from this day as it kicks off the holiday shopping season. The National Retail Federation (NRF) found that 30 percent of all annual retail sales occur between Black Friday and Christmas. This spark comes from the massive discounts found during Black Friday which continue through the winter shopping season. Also, in 2015, about 74 million people went Black Friday shopping with 35 million of that being on Thanksgiving day, according to the NRF. While this number is very high, it is actually the lowest number of Black Friday participation since 2011.
Business teacher David Strykowski explains why stores continue to open so early on Thanksgiving day.
"The reason stores do open early is because people keep showing up," Strykowski said. "They are a results-based industry. If they can get people to come out at six o'clock on Thanksgiving, they will not change their opening times because people will still come."
About the Writer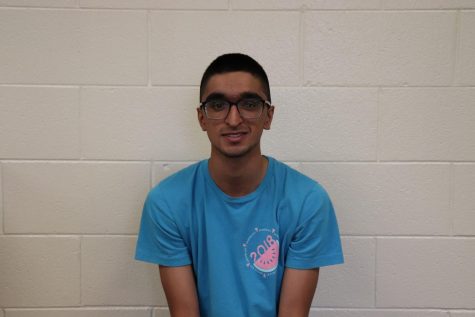 Nikhil Sriram, Editor-in-Chief
Nikhil is a senior and a Editor-in-Chief. He is also part of the Fremd Debate Team and HOSA. In his free time, he enjoys writing about the Bulls for The...