Stories to watch for the college basketball season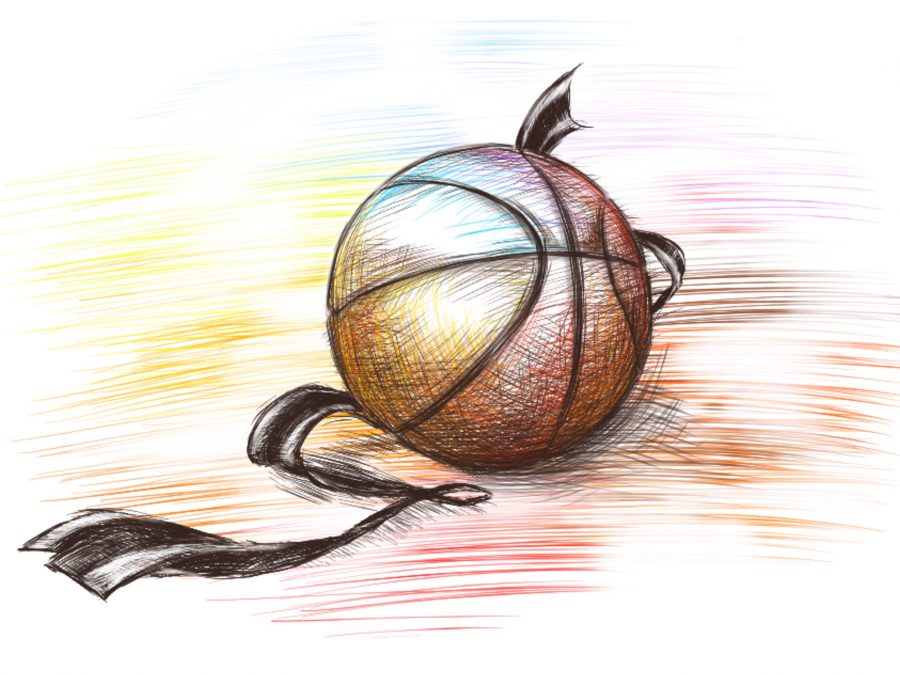 Jack Bulson, Staff Writer
November 16, 2016
As the weather gets colder, the NCAA college basketball season gets closer and closer. For many, college basketball is a way of life. Some may claim that it is better than the NBA.
With stunning Cinderella Stories, magnificent upsets, and nerve racking matchups, what's there not to love about the NCAA basketball season?
This year we see the usual teams still on top and some unexpected underdogs in the mix as well.
So without further hesitation- your official unofficial top college basketball stories for the 2016-2017 season.
Duke At Number One
As most people would suspect, we see one of the most hated and best teams in the country ranked number one. That of course is none other than The Duke University Blue Devils. Head coach Mike Krzyzewski, has lead this team to five National Championships and twelve Final Four appearances under his reign.
This year will be no different. Duke is ranked the best offensive team in the NCAA with star players senior shooting guard Grayson Allen and freshman small forward Jayson Tatum both of whom are projected to have an average of 18.45 points a game.
However, in an interview with Sports Illustrated, Krzyzewski urges caution with these early rankings.
"It's like internet dating," Krzyzewski said. "Until you see the real person you can create a nice, big picture of who we are supposed to be."
Will the Blue Devils really live up to all the hype? Most experts will agree that under Krzyzewski and his offensively stacked lineup the Devils are destined for at least the Final Four.
Oregon As an Underdog
Duke is the obvious generic choice for the number one spot, but what about a more out-of the-box choice? Coming in at number five, is Oregon University. Why Oregon? Because of a 6'10" senior forward from Canada- Chris Boucher. Predicted to go in the first round in the upcoming 2017 NBA draft, Boucher is a future star in the making. Projected to average 12.5 points a game and 7 rebounds, he will be an all-star in the season and may lead the Ducks to their first national title in 78 years.
This may be the Ducks last year to make it to the Final Four. With Boucher graduating this year it's now or never for this Oregon team. Can Oregon University stack up to teams like Duke or Kansas? Crazier things have happened in tournament history and fans should not count the Ducks out yet.
Freshmen Rule Kentucky
In pop culture, freshmen are seen as ignorant and oblivious to just about everything; not at The University of Kentucky. With former All-America Freshman Malik Monk and De'Aaron Fox, freshmen are leading the Wildcats team.
Kentucky lost five of its seven seniors last year so head coach John Calipari had to get creative with his recruiting.
In an interview with Sports Illustrated Calipari said, "It just takes time. When late February and early March rolls around, we expect to be our best."
While Kentucky had been a powerhouse in the SEC conference, they usually have had little success playing schools from the Big Ten. The country will anxiously find out if these All-American Freshmen can stack up against veteran lineups like Kansas or Duke.
The Midwest is usually seen as the region for Basketball in the United States. The midwest's NCAA conference, the Big Ten is always under intense spotlight during the Basketball season. The team that appears will come out on top in the conference is Wisconsin.
The Badgers are not only ranked the best team in the Big Ten but also number one in defense. The reason why Wisconsin is so strong in this department is because of their ability to get defensive rebounds and cause turnovers. The man leading this is sophomore center Ethan Happ. At 6'10" he was the fourth best rebounder in the NCAA and lead the Big Ten in steal percentages last year.
When Wisconsin head coach Greg Gard discusses the need for defense with Sports Illustrated
"Everybody talks about offensive synergy." Said Gard. "But defensive synergy is just as important."
This defensive synergy Gard speaks of will surely land Wisconsin the number one spot in the Big Ten and at least an Elite 8 Appearance.
Of course the main event of the college basketball season is March Madness. The usual suspects Duke and Kansas will be there. However, watch out for teams like Oregon. This season without a doubt will be a year of upsets and Cinderella Stories. The national title is waiting, and the quest starts now.