Fremd's iPad restrictions fall short of goals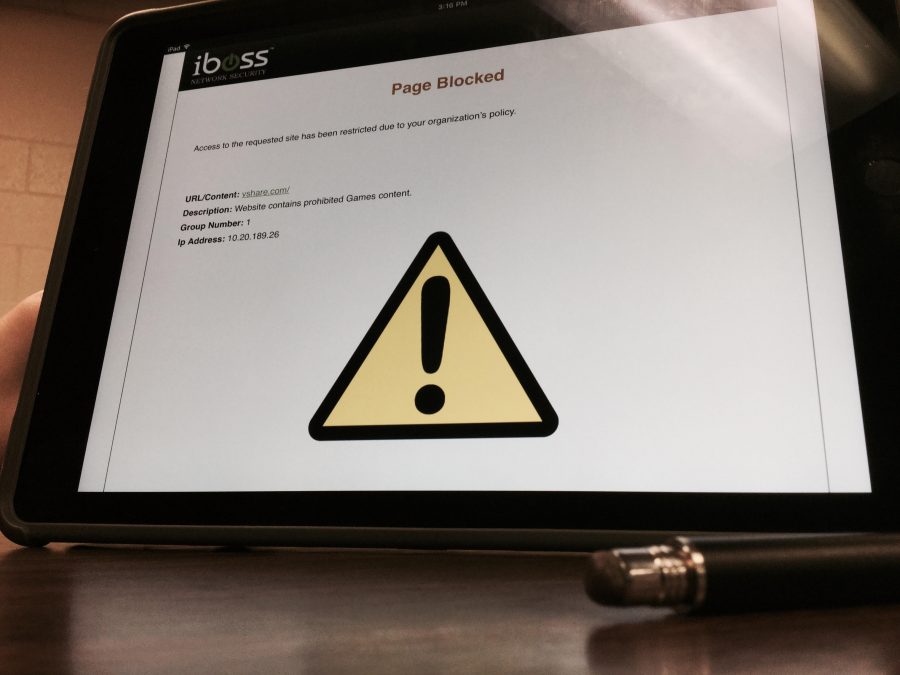 Receiving a personal iPad is a rite of passage for many freshmen. Most students look forward to having an accessible mobile device that they can use in school; their use of the iPads in class and at home, for educational reasons or not, is the problem school officials face when limiting access online. But if iPads were originally issued for educational purposes, students shouldn't have access to iMessage and FaceTime, even though the district believes they are effective communication sources, which prompted their releasing of the apps to sophomores.
Parent and teacher complaints about the distractions they noticed on the iPads at home and in class prompted district discussion about restrictions on the devices. With their new system put in place in 2015, freshmen are prohibited from using iMessage, FaceTime, and the app store. After completing an online course which covers web safety by the end of freshman year, students receive the right to use iMessage and FaceTime. Juniors' and seniors' iPads have no restrictions, except for the website filters that Apple and the school have put in place.
Fremd Vice Principal Craig Kersemeier likens the access guidelines to a graduated driver's license, a system that issues permits first, followed by the actual driver's license.
"It seems that as they progressed along, juniors and seniors, for whatever reason, seemed more able to manage the distractions in class,"  Kersemeier said. "Obviously, every student is different, but just speaking in generalities, students become more mature as they get older."
Fremd plans to keep the web course going for the freshmen, but some may be less inclined to complete it just to get iMessage and FaceTime on their iPads–most students have phones anyway, which are strategically placed underneath desks during class to text their friends.
It only takes a few seconds to send a text, but the immediate effect is distraction in class. To students, iPads are probably more closely associated to entertainment than to education, and the ability of iPads to "multitask" is detrimental to a student's academic performance. BBC News reported that students who texted while studying at home scored lower on tests and were less effective at note-taking and paying attention.These actions carry over to students' habits in the classroom.
Although school officials and teachers are trying the best they can to limit distraction in class, the students have the final say in what they do in class and how their grades reflect what they do. However, there is no point in releasing apps to sophomores after their freshman year if schools are trying to cut down on not paying attention in class.
Of more than 1,200 parents and students surveyed in the Washington Post, 48 percent of parents and 72 percent of students felt the need to respond to text messages almost immediately. If even parents are urged to reply, should sophomores in high school be trusted with a texting app on their screens in class?
Multi-tasking is almost inevitable in today's technology-filled world, and despite the school's decision to limit access to certain apps on iPads, that is only the first step in guiding students in the right direction; after all, they should be held accountable to their own futures.
About the Writer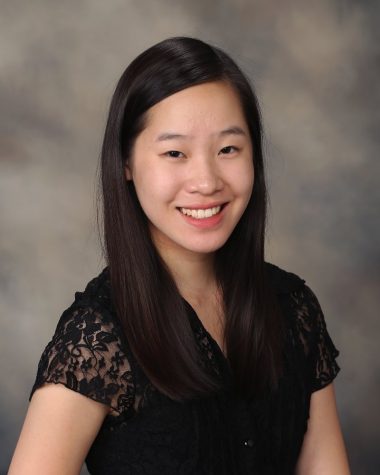 Hannah Lin, Editor-in-Chief
Hannah Lin, a senior, has been part of Viking Logue since her freshman year, when she started as a news writer. Outside of school, Hannah is usually found...