Dave Chappelle brings the nation together in first post-election "Saturday Night Live"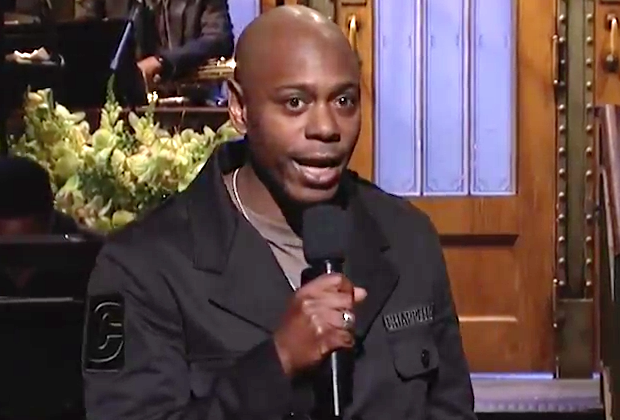 Comedian Dave Chappelle hosted Saturday Night Live for the first time along with musical guest, hip-hop trio A Tribe Called Quest.  Chappelle, who is best known for his Comedy Central sketch-comedy show "Chappelle's Show," gave a charged and focused performance, and delivered his signature social and political commentary that was simultaneously crude and witty.  In the first episode since the 2016 presidential election, Chappelle poked fun at the ensuing disorder from the results but also recognized the unsettling nature of the division in America.
The show began on a solemn note as cast member Kate McKinnon performed a stripped-down version of Leonard Cohen's "Hallelujah" in character as Hillary Clinton.  The unusual choice for the show's cold open was seen as a farewell to both Cohen, who passed away on Nov. 7 at the age of 82, and McKinnon's Clinton character following Donald Trump's victory over Clinton for the presidency.  Completely devoid of any humor, McKinnon sat with a piano on the stage of Stage 8H and powerfully belted out Cohen's timeless classic before proclaiming, "I'm not giving up, and neither should you. And live from New York, it's Saturday night."
Chappelle's monologue followed soon after, and he was greeted by a standing ovation from the crowd.  He touched on a number of topics, including his avoidance of the public spotlight since the dissolution of "Chappelle's Show" in 2005.  With this episode of Saturday Night Live being Chappelle's first major return to televised comedy since the end of "Chappelle's Show" it seemed as if Chappelle was attempting to play catch-up on current topics by offering his own concise but hilarious takes on issues such as Colin Kaepernick's national anthem protests and Obama's White House meeting with president-elect Trump.  He also humorously quipped on the current climate of racial tension in America, particularly focusing on the Black Lives Matter movement. "Why do we have to say 'Black Lives Matter'?" Chappelle asked. "I admit that's not the best slogan, but McDonald's already took 'You deserve a break today.'"
However, the final two minutes of Chappelle's 11-minute monologue are what made it one of the greatest.  Chappelle recalled a BET-sponsored party he attended at the White House in which "everybody in there was black, except for Bradley Cooper for some reason." He then spoke about the history behind black individuals being barred from the White House.  "I thought about that, and I looked at that black room, and saw all those black faces, and Bradley, and I saw how happy everybody was," Chappelle said. "These people who had been historically disenfranchised. It made me feel hopeful and it made me feel proud to be an American and it made me very happy about the prospects of our country. So, in that spirit, I'm wishing Donald Trump luck. And I'm going to give him a chance, and we, the historically disenfranchised, demand that he give us one too."
As the night carried on, the election soon proved to be a major focus for a majority of the sketches, with the Weekend Update being completely devoted to reactions to the election.  One of the more memorable election skits included a vignette that took place at an election viewing party in a New York apartment.  With a guest appearance from Chris Rock, the sketch satirized the sheltered naïveté of American voters, with lines such as "Oh my god, I think America might be racist!" coming from the party's attendees.
However, the episode was not without duds.  One skit that fell flat completely involved Chappelle and McKinnon as two eccentric and strange bar patrons who torment the bartender played by Keenan Thompson with their odd behavior.  The plot felt all too similar to other skits seen before in Saturday Night Live and sketch-comedy in general.  Also, the writers opted to include bizarre, gross-out humor to shock the audience in place of adequate dialogue that could have made the skit passable.
The most anticipated moment of the night came when Chappelle introduced a skit that he said would answer fan's suspicions as to whether he would actually bring back characters from his own cult-classic sketch show.  As the skit began, it was apparent that it was a parody of the controversial season premiere of AMC's "The Walking Dead," but with the captive survivors being replaced by Chappelle's own colorful characters including Tyrone Biggums, Lil Jon and Clayton Bigsby.  With the reappearance of these beloved characters, Chappelle's amusing, biting style of comedy, and A Tribe Called Quest's rousing performance, this episode felt more like an episode of "Chappelle's Show" more than anything.
With the turbulent fallout from the election still ongoing, it felt strange to be watching a comedy program as all of the news channels were providing live coverage on the raging riots and protests against Trump at the same time.  But Chappelle and the Saturday Night Live cast let America forget about its woes for 90 minutes and perhaps even turn its troubles into jokes.  Maybe after this daunting election cycle, a little laugh is exactly what America needed.
About the Writer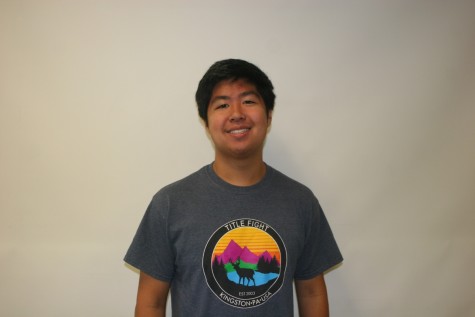 Ethan Wong, Arts and Entertainment Editor
Ethan is an Arts and Entertainment editor for the Logue and is in his senior year of high school. In addition to being an editor, Ethan is also a member...