Trump captures presidency in a shocking win over Clinton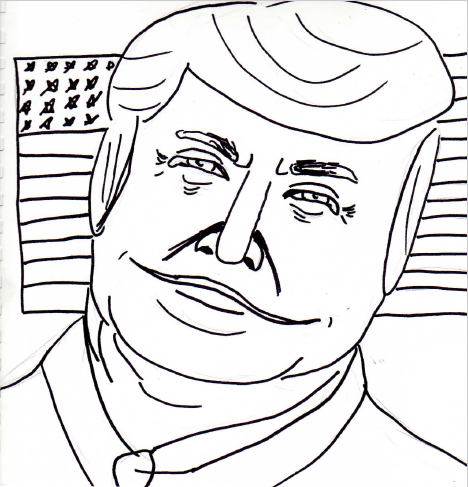 As the dust settles from the ballots last night and the election campaigns draw to a close, the nation has a new president: Donald Trump.
The election last night was highly contested, with Trump neck-to-neck with Democratic candidate Hillary Clinton throughout the night. Battleground states Florida, Ohio and North Carolina all fell to Trump by an extremely slim margin. Trump's victory in typically Democratic Michigan and Wisconsin helped seal the deal for him, giving Trump the 270 electoral votes he needed to win.
Social studies teacher Amanda Schmidt was not expecting last night's election results, particularly in the voting results of some states.
"I thought the results were very surprising," Schmidt said. "Some of the states that ended up being Republican hadn't been Republican since 1992."
Senior Michael Yun also was surprised by Trump's success last night.
"I was shocked," Yun said. "I was thinking that for sure, Hillary is definitely going to win, but when I saw him leading the swing states, I just conceded that it was going to be Trump."
Asides from Trump's shocking win, last night's election also marked the closest a woman has ever been to winning the presidency. For Schmidt, this is a monumental moment.
"I'm grateful that we can live in a country where a woman can be on the ballot," Schmidt said. "I think it's pretty remarkable that women just got the right to vote in the early 1900's, and by 2016 we have a candidate pulling this far."
In his victory speech, Trump stated that Clinton had conceded the election to him in a phone call and proceeded to congratulate Clinton on a hard fought campaign. Trump also acknowledged the divisive nature of the campaign, and called for Americans to unite so that the forgotten man and woman would no longer be forgotten.
Trump, along with his running mate Mike Pence, captured the presidency amidst a highly controversial campaign characterized by harsh rhetoric against illegal immigration and Muslims, high amounts of mudslinging against Clinton, especially against Clinton's private email server scandal, and a highly damaging tape in which Trump made lewd comments about females. Nevertheless, Trump was able to overcome these issues by promising to crack down on illegal immigration in the country and revitalize poor rural communities in America with his economic plan. Many voters were also sold on Trump's vows to pursue ISIS and put America first in foreign policy.
Many of Trump's campaign policies may not come to fruition however, according to Yun.
""Honestly, I think there is an over exaggeration in some statements," Yun said. "I don't think he's going to be able to follow through with his absurd policies."
In addition to Trump's victory, the GOP has also taken the majority in all branches of government. Schmidt explains how this may hurt the recovery process for Americans from the election.
"It's going to take quite a bit of time to overcome the polarization we are experiencing right now, especially because now we are going to have all three branches of government controlled by one party," Schmidt said. "I think to overcome divisiveness you have to work together, and it's just gonna be one political party, so I don't necessarily anticipate this divisiveness will be able to be fixed in this presidency."
Nevertheless, many are looking forward to Trump taking the oval office. Senior Andy Rudman believes that Trump's presidency can bring some benefits to the nation.
"I think it's going to have a positive impact on people who were upset with the system before," Rudman said. "He will be able to bring good things that a businessman can bring to America. Trump can bring money back to the United States."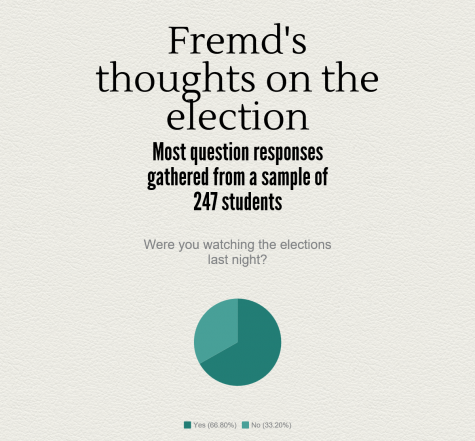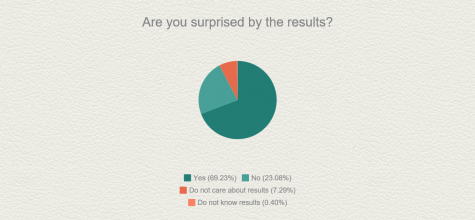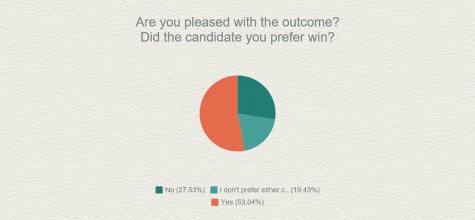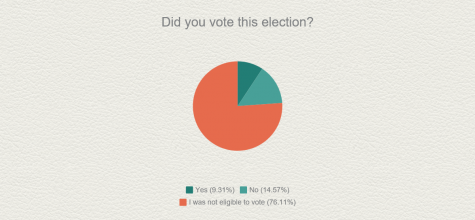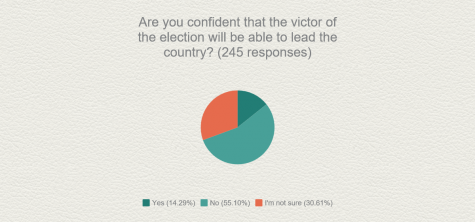 About the Writers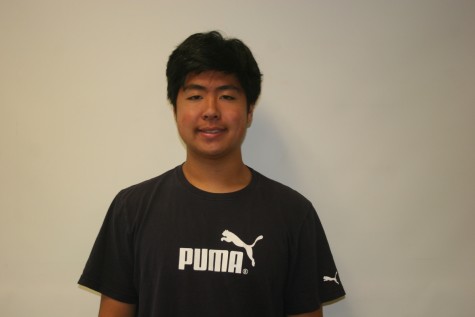 Eric Wong, Editor-In-Chief
Eric Wong is the Editor-in-Chief and is currently in his senior year of high school. Eric started out as a writer for the news and features department...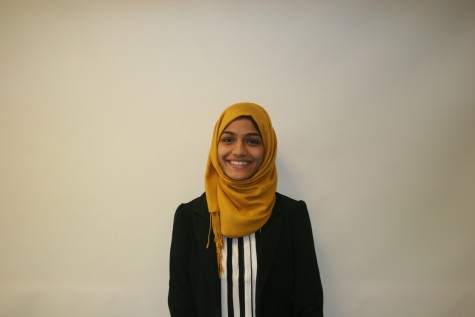 Nabeela Syed, Editor-in-Chief
Nabeela joined the Viking Logue as a sophomore, was a Features editor as a junior and is now in her senior year filling the shoes of Editor-in-Chief alongside...