Fremd hosts first Daddy-Daughter Dance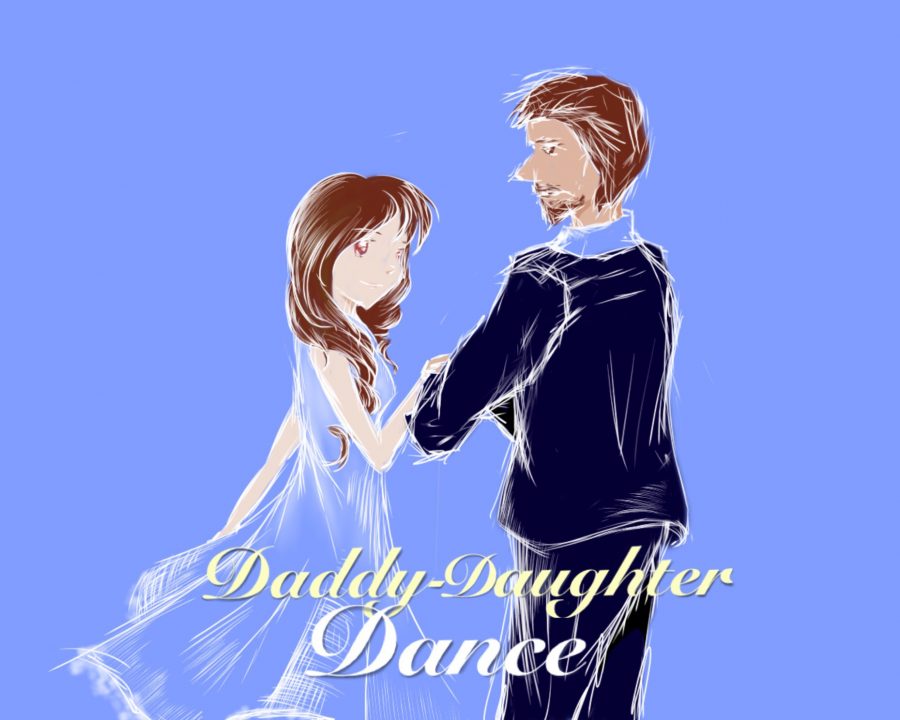 Caitlin Ladios, Contributing Writer
November 9, 2016
As a fundraiser to support Writers Week, Fremd High School will be hosting its first Daddy-Daughter Dance, geared toward girls from ages 3 to 11. Through the dance, Fremd hopes to produce funds and community support for Writers Week.
Writers Week is an annual event at Fremd, during which students and faculty members share their work, and professional writers visit the Fremd campus to discuss the art of writing. This year's event will be held from Feb. 6 to Feb. 10.
English teacher Gina Enk explains the promotion of the dance and how it will contribute to Writers Week.
"We have been advertising through the Fremd preschool, local elementary schools, and faculty members, and we're hoping to encourage dads to bring their daughters out for a night of fun," Enk said.
The dance will be held in the main gym on Saturday, Nov. 12, from 7 to 9 p.m. Advanced tickets cost $25 and $30 at the door. Entertainment for the dance will include a professional DJ, treat tables, crafts, and a photo booth.
Father-daughter dances are a long-standing tradition, commonly held at weddings, to encourage bonding between fathers and their daughters.
Freshman Joohee Hong is excited about the idea of a father-daughter dance being held at Fremd.
"It reminds me of things I see in the movies," Hong said. "I think it's going to be a really fun event and I wish I could still go."
Senior Hyo Un Shibata hopes that a lot of people go to the dance to support Writers Week.
"I think that Writers Week is cool and we're privileged to have something like that at our school," Shibata said. "It's nice to see writing being more appreciated, so I hope a lot of people will support it if they can."
English teacher Russell Anderson believes that the dance is beneficial for developing connections within the community for Writers' Week.
"I think it's a way for Writers Week  to connect with people in the community, because a lot of students and faculty know about it within the building, but sometimes it's harder to reach out to the community," Anderson said. "So this is one way to connect with people who live in Palatine and the surrounding areas, and let them know about Writers Week."