Overview of the 2016 Presidential Election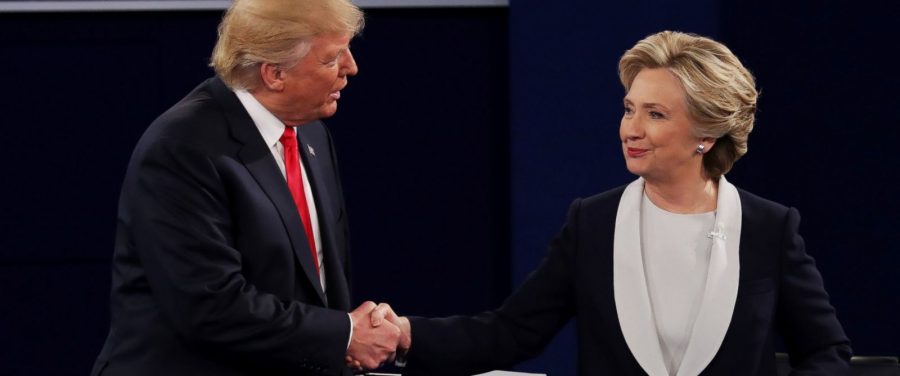 For over a year, the candidates of the 45th presidential election have been debating about what how to tackle some of America's most important issues. On Nov. 9, millions of Americans will take part in the indispensable decision about who will lead and shape our country for the next four years.
Democratic Party nominee, Hillary Clinton, will be running with Tim Kaine, Senator of Virginia. Prior to this campaign, Clinton ran for president in 2008, and she has held the positions of the First Lady of the United States, Senator of New York, and Secretary of State under Barack Obama. In addition, before her career as a politician, Clinton was a practicing lawyer and law professor at the University of Arkansas School of Law.
First-time candidate Donald Trump has earned the Republican Party nomination. Trump's running mate is Mike Pence, Governor of Indiana. Trump has no preceding political experience. However, he is a well-known television personality, businessman, and Chairman of the Trump Organization.
Based on a close look of both Clinton's and Trump's official campaign websites, both candidates have strong stances on immigration reform. Clinton plans to introduce a comprehensive immigration reform within the first 100 days of her presidency. Her reform will focus on providing undocumented immigrants with a legal way to obtain full citizenship, and improving legal immigration. In addition, it will focus on deporting undocumented immigrants who are felons, while protecting families and improving border safety.
Donald Trump, on the other hand, has stressed improving border security by building a wall to keep undocumented immigrants out of the United States. Trump believes in allowing legal immigrants to enter and stay in the U.S. However, he plans to deport millions of undocumented immigrants immediately, and he also plans to temporarily block immigrants from regions that export terrorism.
Sophomore Ryan Cho expresses his concern over immigration reform policy, as well as economic policies.
"I think economic policy and immigration are the most important. If it's more difficult to get citizenship or the green card, it could affect me and my family, so that is the most important to me," Cho said. "Economic policy is also important because in the future, if the president creates more jobs, I have a greater chance to get more good jobs in my future."
Trump and Clinton both plan to crack down on companies moving jobs out of America. Clinton's plan includes avoiding the increase of the national debt, establishing equal pay for women and all races, raising the minimum wage and investing in small businesses, manufacturing, research, technology and infrastructure. On the opposite spectrum, Trump's plan would remove regulations on businesses and companies that he deems unnecessary. To cut down on spending, Trump plans to propose the "Penny Plan," which will reduce the net spending by one percent of the previous year's on everything besides defense.
Trump plans to cut taxes at all income groups. His plan includes deductions for child care; however, the wealthy will not qualify for these deductions. Married couples with two children would qualify to receive tax deductions. Trump hopes to lower the business tax rate to 15 percent and close loopholes that let Wall Street millionaires pay less taxes than middle class families like the "carried interest" loophole and the death tax.
Clinton also promises to close the "carried interest" loophole and others such as the "Romney Loophole," She has laid out a plan to create relief for working families by including tax reliefs for families taking care of elderly members and health care. Small businesses will also receive tax deductions. Clinton will implement an additional tax, or surcharge, on those who make more than 5 million dollars a year.
To address the gun control problem, Trump proposes to expand mental health programs and improve on prosecuting criminals. Additionally, Trump plans to legalize concealed carry of weapons in all 50 states. Trump also believes that the government should not decide what kind of firearm law abiding gun owners are allowed to carry.
On the other hand, Clinton plans to keep military-style weapons off the street. Clinton will also expand background checks and close loopholes that occur through buying guns online or at guns shows. Similar to Trump's plan, Clinton plans to keep guns out of the hands of criminals and people who have mental illnesses.
To address environmental issues, Clinton plans to end fracking, which is the drilling into the earth to release the gas inside. According to Clinton's plan, half a billion solar panels will be installed within the first 100 days of her presidency as part of her plan to create more renewable energy. Trump wants to protect clean air and clean water and tap into shale, oil and natural gas reserves. Trump plans to not have to rely on certain countries for resources.
Senior Lilly Polavi explains why she is concerned about the candidates' plans about the environment.
"I'm most concerned about environmental policies because I feel like it's really overlooked by both candidates," Polavi said. "It's going to affect us for long generations to come."
There are two other nominees that will appear on Illinois' ballot, Gary Johnson and Jill Stein. Gary Johnson is the Libertarian nominee and he is running with William 'Bill'  Weld.
Gary Johnson has served as the Governor of New Mexico for two terms as a Republican, and prior to his political career, he was a businessman. Johnson's running mate, William Weld, was elected Governor of Massachusetts in 1990. Johnson supports cutting taxes, not raising them, while still improving schools. He has vetoed over 750 bills as governor, due to his belief that regulations do not solve every problem.
Green Party nominee Jill Stein is running with Ajamu Baraka. Baraka is a political activist and has taught political science at several universities. Stein ran for president in 2012, as well. She began her career in politics in 2002 when she ran for Governor of Massachusetts. She is a physician and an advocate for environmental issues.
 Social studies teacher Kevin Palmer  expresses what he would like to see in a president of the United States.
"I want someone that understands the lay of the land, of the world, how we fit in the world, what our role is in and what decisions should be made that best serve the interest of the United States and its residents, its citizens," Palmer said.
About the Contributor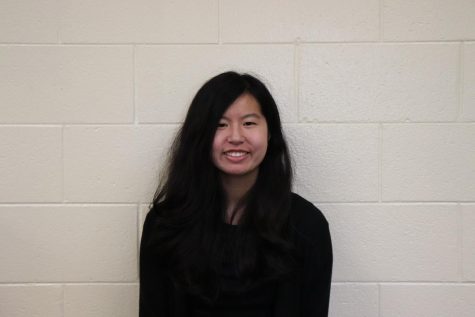 Kaitlin Wong, Lead A&E Editor
Kaitlin is currently a sophomore and the arts and entertainment editor. She began writing for the Logue in her freshman year. Outside of Logue, Kaitlin...