Voting for the general assembly in Illinois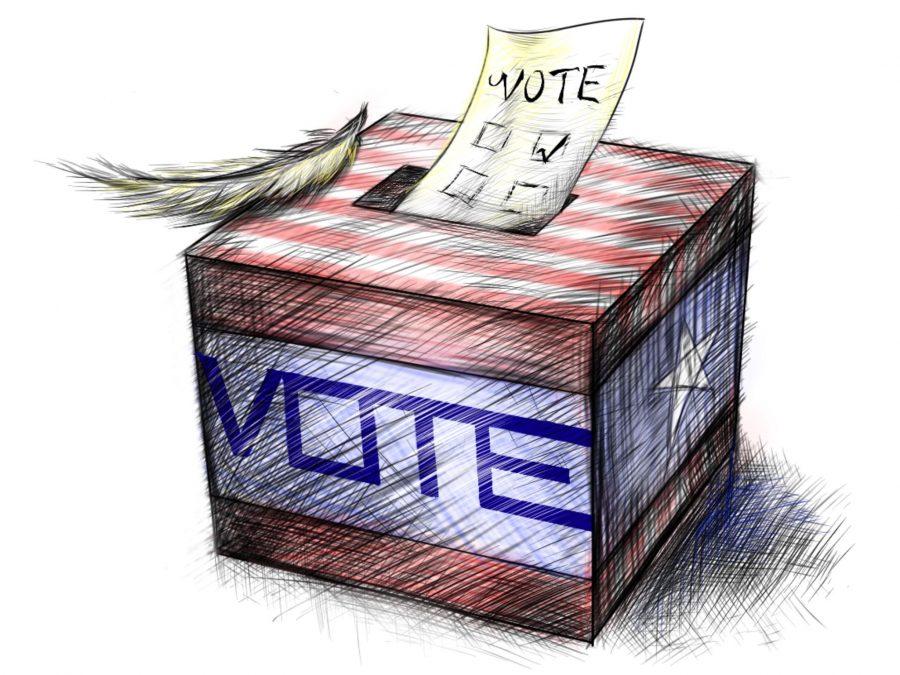 After months of speeches and debates, the time to decide our next president is right around the corner. The deadline for registering to vote is Tuesday, Oct. 12, and the general election will be held on Tuesday, Nov. 8. However, this upcoming election offers a wide range of options in order to include as many people as possible in this opportunity.
Anyone interested in voting in the state of Illinois has to meet four requirements: be a resident of Illinois, be a U.S. citizen, be 18 years old on or by the day of general elections, and be registered to vote. According to Fremd registrar Judiann Quinn, on or by Nov. 8, 183 Fremd students will be 18.  If those 183 students meet the other three requirements, then they will be allowed to contribute to one of America's most important decisions. Students who choose to vote cannot be excused from their classes, but there are many other times and opportunities for these students to vote
Senior Casey Tan explains why she will be voting this coming election.
"I just turned 18 this year, so since it goes along with the election, I feel like I'm part of this country," Tan said. "I should have a say in this because after four years I'm going to be in the adult world. All of those decisions that they're going to make are going to be important to me."
All first-time voters must register before the end of Oct. 12 through mail, online, or in person at a local or state election office. Additionally, those registering must provide a driver's license and the last four digits of their Social Security number.  If a voter cannot provide both of these pieces of identification, the voter may bring in alternatives such as a utility bill or government check. Illinois also offers a grace period for those who miss the registration deadline. The grace period starts Oct. 13 and its last day is Nov. 8. Those who miss the registration deadline can register in person at specific grace period registration locations.
General elections will take place at designated locations. Each voter should vote at the location designated for their precinct. Fremd High School will be a polling location for Cook County's Precinct 9. Precincts are determined by where the voter lives.
Senior Rose Gallo wants to vote because it is one of the freedoms granted to Americans.
"I would vote because it's one of the rights we have as Americans and it's so unique to our country," Gallo said. "I feel like it's our job."
Due to previous low voter turnouts, Vermont Senator Bernie Sanders introduced a bill, called Democracy Day Act of 2014. The bill proposes designating the day of general election as a national holiday to create more opportunities to vote and raise the voter turnouts.
Sophomore Zachary Moore believes that excusing all students and employees from work and school will not be helpful to increasing the voter turnout.
"I don't think a national holiday will be beneficial to getting more people to vote," Moore said. "People will probably use it to do something fun."
On the other hand, social studies teacher Melissa Hoffman believes that creating a holiday for Election Day will benefit the significance of voting.
"I think having one specific holiday would help signify election day's importance more," Hoffman said. "In terms of awareness and making it more important it would help."
One of the additional opportunities to vote currently implemented is the early voting option that began on Sept. 29 and will last until the evening of Nov. 7. The sites for early voting differs from those of the general election. Palatine Village Hall will be one of the locations, although voters may vote at any of the early voting sites. Times and dates allotted for voting differs at each location.
Absentee voting is another option for those who cannot vote at the general election. In Illinois, anyone can request an absentee vote without specifying any reason for their absence. The absentee voting process allows for voters to not have to go to the polls by having the ballot mailed directly to them. Any voter interested in absentee voting must apply for an absentee vote either through mail by Nov. 3 or in person by Nov. 8. The ballot may be returned through mail or turned into election authority by another person.
Hoffman explains the benefits of absentee voting being allowed.
"Absentee voting allows another opportunity for people to vote who may have something that holds them back from getting out on that one specific day when the polls are open," Hoffman said. "So I feel like there is not an excuse not to vote because we do have different resources for you to still make sure you're exercising your responsibility to vote."
Junior Tom Cao explains why voting is an important part of America.
"I'm from another country-I'm from China. We don't really have too many free choices there," Cao said. "I think it's important to vote because by voting we can make up our own choice, our own free choice instead of just doing what other people ask you to do and be ruled by other people."
About the Writer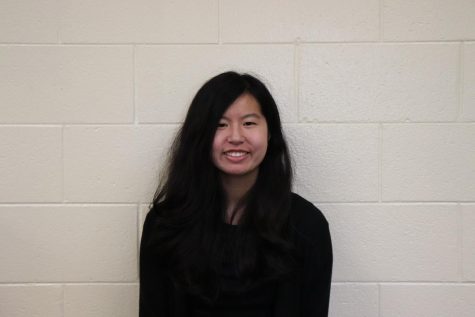 Kaitlin Wong, Lead A&E Editor
Kaitlin is currently a sophomore and the arts and entertainment editor. She began writing for the Logue in her freshman year. Outside of Logue, Kaitlin...