Vikings fall to Pirates in Crosstown Classic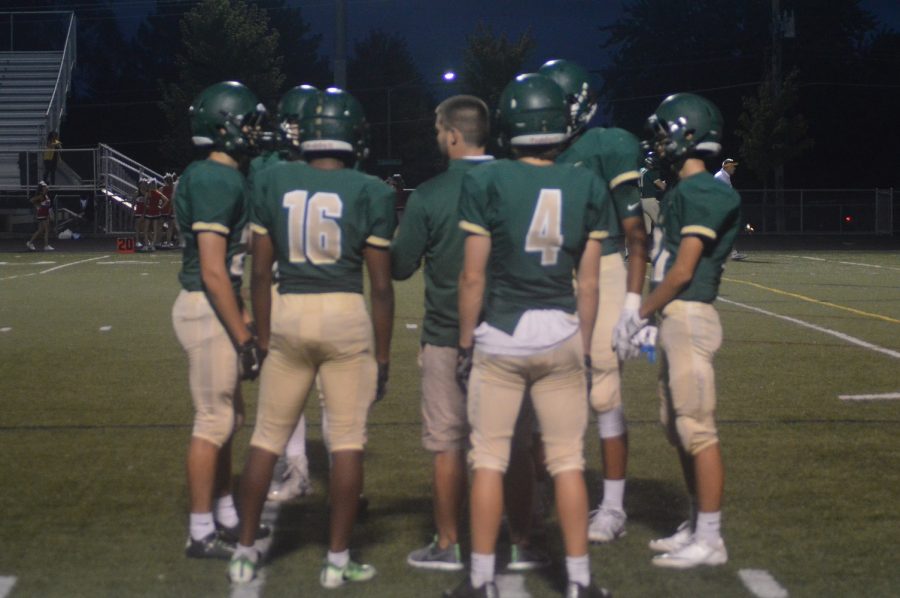 Jack Bulson, Contributing Writer
October 20, 2016
The cold September 30 brought about the Crosstown Classic,  Fremd's  most anticipated game of the year against rival Palatine.  Despite a great passing effort, the Vikings lost to Palatine 21-14.
Fremd struck first with a magnificent 80-yard drive capped off by a 12-yard touchdown pass from senior quarterback Tom Josten to wide receiver Nick Cecchin.
The Vikings had another chance to score when Palatine fumbled the ball in the 2nd quarter, but that's when Palatine's defense kicked in soon after. The Pirates are known for their control of the line of scrimmage despite being physically smaller than other teams in the conference. Before the end of the first half, Palatine's quarterback, Zach Oles, lead a charging offense down the field. With seven minutes left, the Pirates scored, tying the game 7-7.
After an unsuccessful Viking possession, the Pirates came back for another drive before the half ended. With under two minutes left, Oles, with the help of wide receiver Johnny O'Shea, moved down the field and scored again from a 9-yard touchdown pass. The Pirates left the half with the advantage of  14-7.
Going into the second half, the Pirates focused on their running game and the blocking powers of their offensive line. Later on, Oles ran in for a touchdown on the one yard line making it 21-7. The game seemed to belong to the Pirates, but the Pirates wouldn't get away that easily. The Vikings drove down the field late in the fourth quarter thanks to a great pass run scheme and scored with 1:37 left in the fourth quarter making it 21-14.
With a fighting chance, the Vikings failed an onside kick. Fremd's defense held strong and forced Palatine to punt. With one last desperate drive, the Vikings were able to get the ball to the Palatine's 48 yard line but the clock worked its way against Fremd and time expired. The Vikings fell to the Pirates 21-14.
This game marked the 50th meeting between these two rivals. However, despite Fremd's loss this year the Vikings still hold the all time record of 30-20, while the Pirates have won five of the last nine games. The contest has always been close with, eight out of nine of the past games being decided by seven points or less. Despite the loss, Iron Will still holds strong and the Vikings will look for a victory against their rival next year on the field.