Boys cross country competes well at triangular meet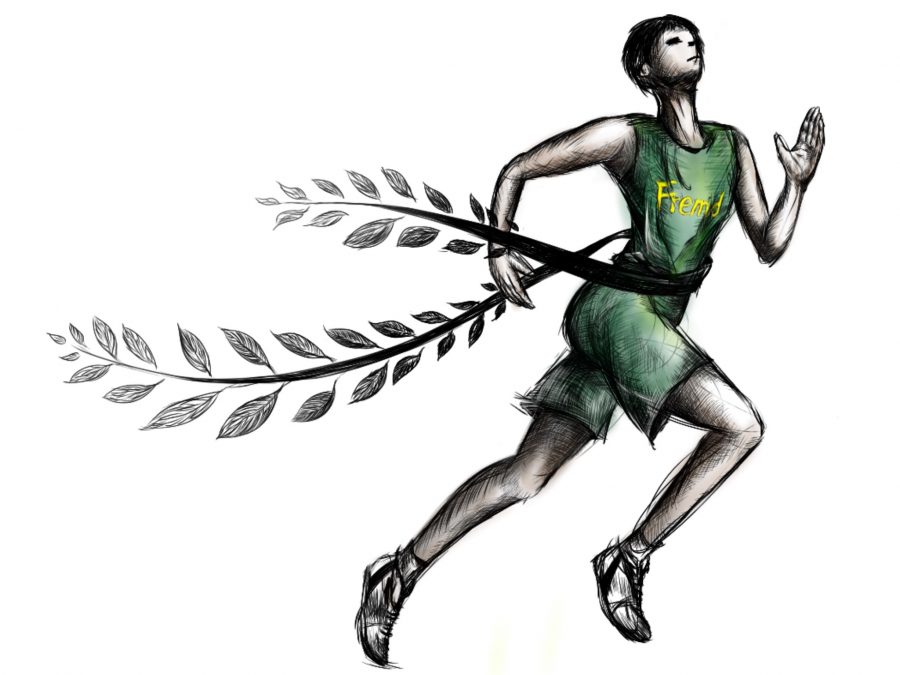 Mia Jayes, Contributing Sports Writer
October 20, 2016
Boys cross country ran against Palatine and Conant in a triangular race on Sept. 29, running their way to a 50-15 win against the Cougars and a 23-33 loss against the Pirates.
Palatine has been the leading competitor in MSL cross country since 1984, which was the last year Fremd beat them and also the last year Fremd won the division. Winning this race would have been a massive achievement for the Fremd runners, who were looking to regain dominance over Palatine.
Senior Danny Peterson, top runner for the Vikings, explained what this meet meant to him and his team.
"We were really hoping to finally end the losing streak," Peterson said. "We strived to reclaim the divisional title."
Although Fremd handled Conant easily, they still were outrun by Palatine. Head coach Darius Sanchez remarked on their outlook coming out of their defeat at the hands of Palatine.
"It's definitely not the end of the season, it's sort of a nice benchmark to see where you are at competitively," Sanchez said.
Peterson's main competitor from Palatine was senior Brian Leonard, with both being top runners in the state. They began strong through the first mile until Leonard missed a flag and had to retreat, giving him a disadvantage. It still ended close, however, with Peterson coming in first with a time of 15:34 and Leonard in second at 15:50.
Sanchez explained the importance of this meet and its impact on the season as a whole.
"It's really a confidence meet, you come out of meets like this feeling good about your season so far and it gives you sort of a boost to get you through the rest of the season," Sanchez said.
Fremd finished second in the division and fourth in conference with a record of 5-1 in dual meets, which is the best they have done in eleven years. Peterson and junior Edward Worthem and sophomore Charlie O'Brien propelled Fremd to this high mark.
Sanchez shared his opinions on his entire running roster.  
"We have a really good senior class and we also have a good underclass working hard right now as well," Sanchez said.
Fremd hopes to add onto the positives from their demolition of Conant and close finish with Palatine at IHSA Regionals this weekend at Busse Woods. From there, the top six teams qualify for sectionals next week.