"Thoroughly Modern Millie" swings through Fremd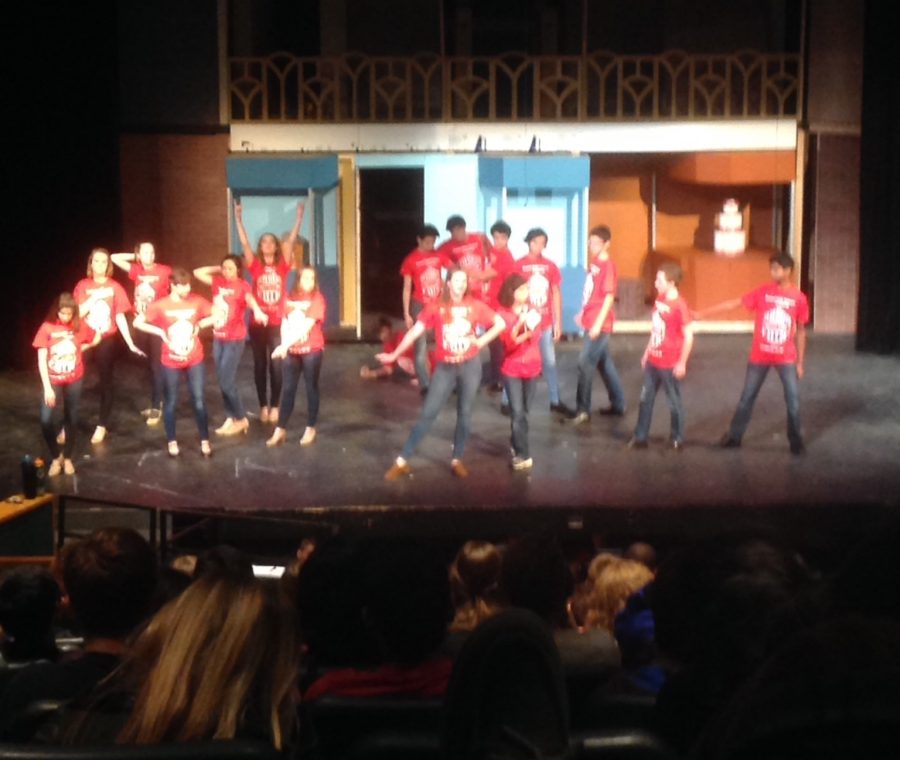 The Fremd Drama Club will premiere a musical adaptation of the 1967 film "Thoroughly Modern Millie," on Oct. 20 in the Kolze Auditorium.  The musical focuses on the misadventures of Millie Dillmount, a young small town girl who travels to New York City at the height of the Prohibition era.  There, she deals with many colorful situations, such as her romantic ordeals with a charming, but penniless paper clip salesman named Jimmy, as well as a brush with a black market slavery ring headed by a failed actress.
Senior Angie Cornwell, who plays Millie, found that the lively nature of Millie's personality was tricky to maintain at first, but has become a rewarding challenge in the end.
"In order to play such a fiery and spitfire character like Millie, I can't let my energy drop for a second, or the whole character can change," Cornwell said. "It's a lot of mental work, even when I'm totally exhausted, I have to put that all aside and clear my mind so I can focus and have energy. This is also my first lead, so the whole process of memorizing the script, practicing long hours alone every night, and giving 100% in rehearsal constantly was a new and hard process, but I wouldn't trade it for anything in the world. I love this part and this show so much."
Much of Millie's story revolves around her chemistry with Jimmy.  His charismatic personality and guarded private life simultaneously enchant and mystify Millie, and becomes the source of much conflict for her.
Senior Ben Mathew found that playing Jimmy in this adaptation allowed him to develop layers to the character that eventually peels away.
"It's a whole mystery as to who Jimmy is, like all you know is that he's suave and he's got this and that going for him," Mathew said.  "When I'm on stage, you realize that in the script there is so much going on and that there's so many inside jokes, but once you get to the end of the show, you'll be able to realize why Jimmy said or did this and that."
The original 1967 film garnered an Academy Award, Golden Globe Award, and Writers Guild award and earned over $34 million at the box office.  In addition, the film spawned a successful Broadway stage adaptation in 2002.
Despite the original film's significance, director Judy Klingner opted to bring her own unique vision to this adaptation instead.
"A lot of the kids, I think, watched the movie immediately when I announced it, because they wanted to get an idea of what the show was about, but for me, I don't like to do that because when you see something [you] get a vision in [your] head and it's hard to think of other things," Klingner said.  "I would rather let my imagination take over and let the show be how I envision, it instead of being what somebody else did."
The show includes musical numbers performed by the cast and music ensemble that features dancing, singing, and live instrumentation.  Many of the songs are performed in a 1920s swing style in order to keep with the times of the plot.
Mathew found that the production required a different approach to the music than other plays, due to the show's heavy reliance on the numbers to convey the story.
"This musical was a lot different for me to do, personally, because musically I have to make it more conversational and more jazzy, rather than more straightforward music like I would do in choir," Mathew said.
With scheduling pressures surrounding the new calendar at Fremd, Klingner noticed the cast and crew doubling their efforts in order to overcome the challenges present.
"These students and the entire staff of the musical have worked harder than any group I've seen doing a musical at Fremd High School.  It's a really hard show, so we had to get a big head start early," Klingner said.  "Because we have a new calendar here at Fremd, there were a lot of conflicts and a lot of changes in that way too, so we had a lot less time to put the show together, but I feel that even a week before we open, we're in a really good place."
Cornwell also echoed Klingner's sentiments and acknowledged the importance of all involved.
"The entire cast and crew are fantastic. So many people like to focus on the leads in a show, but they're just the start of what makes it all happen," Cornwell said. "So many hours have been put into this show from the cast, directors, pit orchestra, crew, and all our parents too. Everyone has come together to present a really fantastic show."
The Fremd Drama Club will perform "Thoroughly Modern Millie" at 7 p.m, in the Kolze Auditorium on Oct. 20, 22, 28 and Oct. 29 with tickets on sale for $9.
About the Writer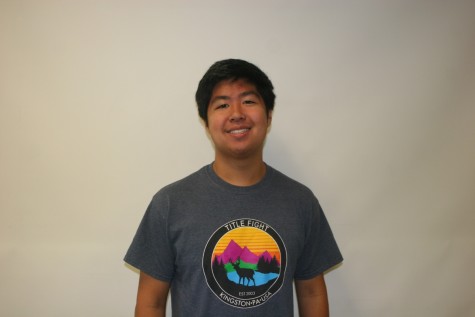 Ethan Wong, Arts and Entertainment Editor
Ethan is an Arts and Entertainment editor for the Logue and is in his senior year of high school. In addition to being an editor, Ethan is also a member...