UCF unifies Fremd student body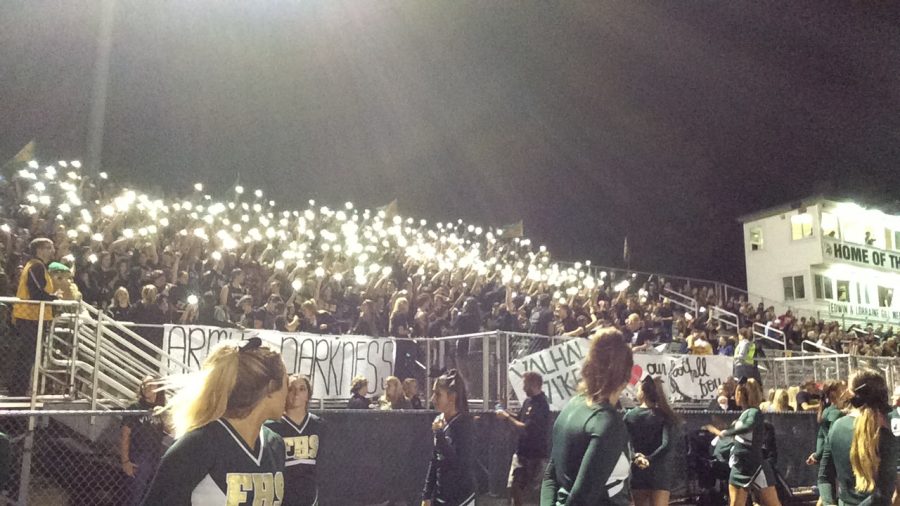 As suggested by its name, United Clubs of Fremd (UCF) seeks to bring together the Fremd student body by supporting and connecting the members of various clubs and sports. The message of UCF is simple; all clubs at Fremd should be celebrated.
Social studies teacher Adam Gilman, who sponsors UCF along with social studies teacher Jason Dvorak and math teacher Kelly Barrett, says the club aspires to promote appreciation for all clubs at Fremd High School.
"UCF is a club that looks to raise awareness about what is happening with the other clubs and sports at Fremd," Gilman said. "Our goal is to increase school spirit and provide an opportunity for all clubs and sports to be recognized within our student body."
The club arranges a wide variety of activities for Fremd students to show their school spirit. Senior UCF leader Shaan Patel describes UCF's supportive presence at school sporting events.
"UCF organizes events for the student section and our overall goal is to support Fremd Athletics by coming out to games and meets and cheering, as well as decorating signs for teams or individual players," Patel said.
The group currently meets on Thursdays by the student council office at 5 p.m. During meetings, members come together to examine upcoming competitions and events, as well as to plan out how to cheer for Fremd students in these events. Additionally, the club discusses how improve the representation of the Fremd student body.
Patel, who is an athlete himself, advocates for the community UCF provides, which is a key reason he joined in the first place.
"I joined this club because it is great to see fans of Fremd Athletics to come together as a single unified group and cheer on our athletes," Patel said. "Also as an athlete, it is a great feeling to know, see, and hear the student body supporting you. The club is really big on getting everyone involved and I appreciate the fact that no matter what you are involved in at Fremd, everyone is willing to support different sports and clubs," Patel said.
Gilman believes that participating in UCF is a great way for students to give back to and become more involved in the Fremd community.
"It offers students the opportunity to give back to Fremd High School," Gilman said. "It gives students the opportunity to show how talented the Fremd student body is. It allows students to come up with ways to increase awareness for all the different talents our students at Fremd have."