Fremd's take on the October Cubs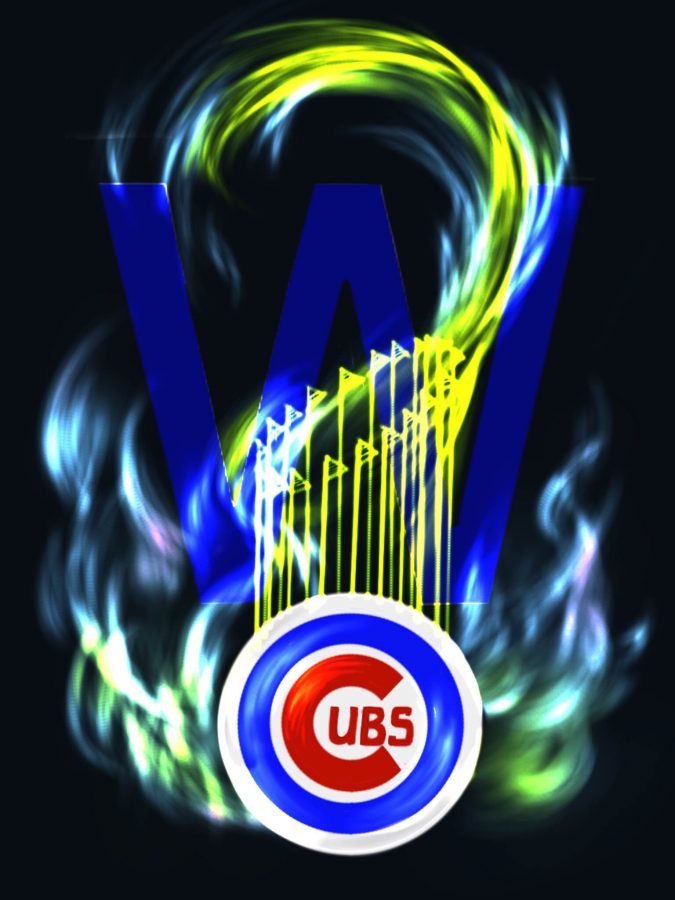 In March of this year, Fremd sportswriter Tim Moran said that the Cubs "have a great shot at finally, finally, finally making the World Series." Seven months later, this remains true. Our hometown Cubbies have been consistently the best team in baseball this season and start the playoffs this upcoming Friday, Oct. 7, as the odds-on favorite to win it all. They finished the season with the best record in the league and have the home-field advantage until they potentially reach the World Series (since the home-field advantage for the World Series is determined by the winner of the All-Star Game, which the National League lost). Through this dominance, a team that hasn't won their division in eight years has not only reached an audience in the suburbs of Chicago, but a nationwide audience as well. Yet not all this success elicits positive responses. While Cubs excitement abounds, there are many within our own city with different baseball allegiances, and some people simply don't care. There are many differing opinions within the walls of Fremd as well. Let's hear from a few students.
Freshman Tyler MacDougall [Cubs Fan]
"It's really cool. It hasn't happened in a while and it's the best team I've ever seen play both on TV and in person. It's really cool to see them actually doing good for once."
Sophomore Sammy Miller [Cubs Fan]
"They have had a bad record for so long, I think it's impressive they've come back. It would've been better if it was last year because of the movie that predicted it [Back to the Future 2]. They've come so far. I don't follow sports that much though."
Sophomore Michael Murakami [Cubs Fan]
"The hype will be crazy, especially watching the games with my Cardinals fan dad. I'll be going crazy jumping up and down every game, hoping that I'll get to continue doing it through all of October."
Junior Bella Wojcik [Cubs Fan]
"I'm really nervous about them; you can't predict baseball. My family and I are definitely going to watch every game. My family will go to the games since we have season tickets and there'll be a lot of fights over who gets to go to the games since we have three tickets and four Cubs fans."
Junior Anthony Aigner [White Sox Fan]
"Even from the perspective of a White Sox fan, you can't deny a great team. The Cubs have the most all-around complete team in baseball. Anything but a World Series ring would be a complete failure and a huge disappointment to every single fan and to the city of Chicago. I mean how can you lose with the best closer, two MVP candidates, three Cy Young candidates, and many possible Gold Glovers? The South Side of Chicago is rooting for them to choke and to keep 2005 in the books."
Senior Sydney Heinrich [Cubs Fan]
"I'm excited, obviously. I think they'll do pretty well, but I'm always nervous, especially with the Cubs. They've got a pretty good team, I think, and a pretty good chance to win."
Senior Sharbik Dutta [White Sox fan]
"They're pretty good. I don't think they'll win, not because they're not good, but because that's just what's gonna happen. They'll win next year. It's the curse, man. It's real."
About the Writer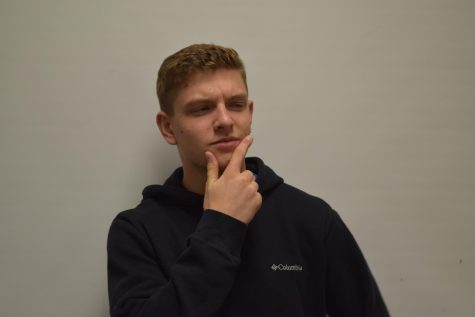 Matt Grabianski, Editor-In-Chief
Senior Matt Grabianski is Editor-In-Chief. He's also a captain of the Fremd Debate Team and a writer for The Loop Sports. You can probably find him cruising...