Bon Iver returns with daring new album, "22, A Million"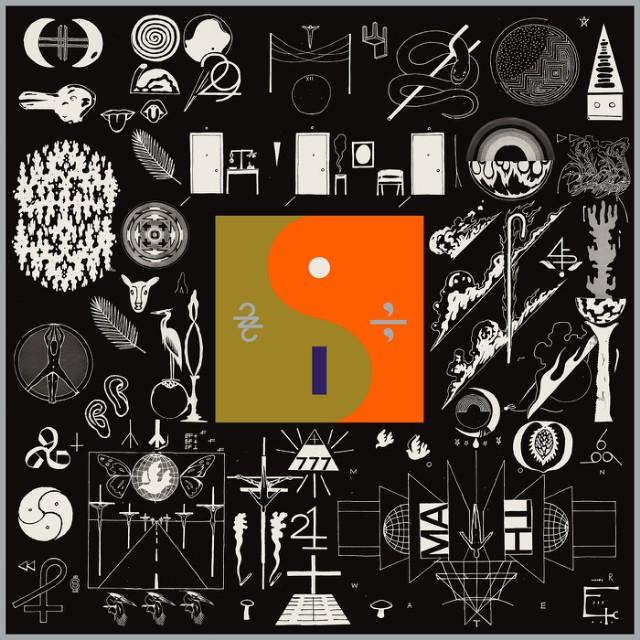 Grammy-award winning folk outfit Bon Iver has returned with their first new full-length album in five years, "22, A Million," which debuted live at lead singer/songwriter Justin Vernon's Eaux Claires Music Festival.  Straying away from the traditional acoustic folk sound of past albums such as "Bon Iver, Bon Iver" and "For Emma, Forever Ago," Vernon experiments with a number of new styles, such as electronica and R&B, which may come as a surprise to long-time listeners of the band.  Vernon's journey into unfamiliar musical territories allows him to create a refreshing effort that defies expectations placed on him and reinvents the band's sound instead of retreading it.
The album relies heavily on cryptic imagery that prompts listeners to search for the interpretations behind the album, as compared to the straightforward delivery of previous albums as well.  From the seemingly nonsensical song titles to the hieroglyph-like symbols on the album art, the album presents its themes in an interesting way that is a far cry from the confessional, barebones nature of past works.  With a lyrical focus on religious themes as well as on loss, love and uncertainty, Vernon's songwriting remains as powerful as ever.
The album begins with "22 (OVER S∞∞N)," which displays the new genres that Vernon explores. The song makes heavy use of droning, electronic samples for instrumentation as opposed to the familiar acoustic guitar parts that listeners might have expected.  Vernon's signature high-pitched crooning is the only part of the song that can be easily recognizable by fans, and the blend between the vocals and the instrumentation allows the vocals to stand out and grab listeners' attention.
The following tracks, "10 d E A T h b R E a s T ⚄ ⚄" and "715 – CRΣΣKS," delve even further into experimentation, with the former track utilizing gritty electronic percussion, and the latter featuring an a capella, auto-tuned performance from Vernon.  Despite the unusual instrumentation and presentation of these tracks, the vocal melodies are just as solid as any of the tracks found on previous albums. The dark, unsettling atmosphere created by these melodies pairs well with the rugged, unpolished nature of the backing instrumentals.
Vernon does, however, incorporate tracks on the album that are more traditional and akin to his previous work.  Middle tracks such as "33 'GOD',"  "29 #Strafford APTS," and ""666 ʇ" serve as a break from his more experimental tracks, and feature clean vocals with piano and acoustic folk guitar parts.  These tracks' lyrics also deal the most with religious imagery and Vernon's personal relationship with God.  For example, on "33 'GOD'," Vernon struggles with doubt of God's presence in his life, saying "I'll be looking through your eyes/All my goodness to show/Why are you so far from saving me?," whilst on "666 ʇ," he recognizes his dependence on religion while he battles personal demons as he bellows "I'm still standing in/Still standing in the need of the prayer/The need of prayer."
The album's weakest track, "21 M♢♢N WATER," is, however, bogged down by the experimentation that helped propel the earlier tracks forward.  The nonsensical lyrics and free-form saxophone parts make the song feel rough and uncompleted.  With lines such as "The math ahead/The math behind it/It's moon water," the track feels like filler; its only purpose is to add to the album's short 34 minute running time.
The standout track of the album, "8 (circle)," features R&B and jazz influences, with warm, layered saxophone melodies paired with Vernon's clean, woodsy vocals.  The song feels like an uplifting gospel by a one-man chorus and is most definitely an outlier in the album's collection of brooding, haunting tracks.
At its very core, "22, A Million" is still a Bon Iver album.  It still contains all of the necessary elements: soft, quiet instrumentation and gut-wrenching, sorrow-filled lyrics.  However, Vernon's willingness to try something completely new and different instead of playing it safe and releasing another acoustic folk album provides the band with a fresh start, nearly nine years after its breakthrough with "For Emma, Forever Ago."  While this release may confuse listeners with its unexpected twists and turns, it undoubtedly breathes new life into Bon Iver's career and brings forth a new chapter for the band.
About the Writer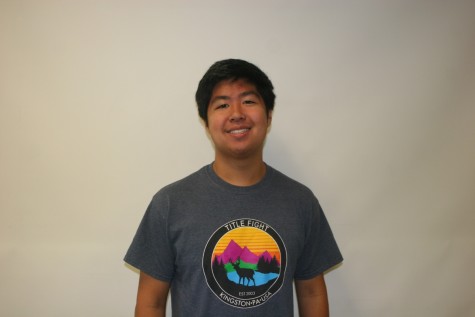 Ethan Wong, Arts and Entertainment Editor
Ethan is an Arts and Entertainment editor for the Logue and is in his senior year of high school. In addition to being an editor, Ethan is also a member...