Five shows to look out for on Netflix, Hulu, and Amazon Prime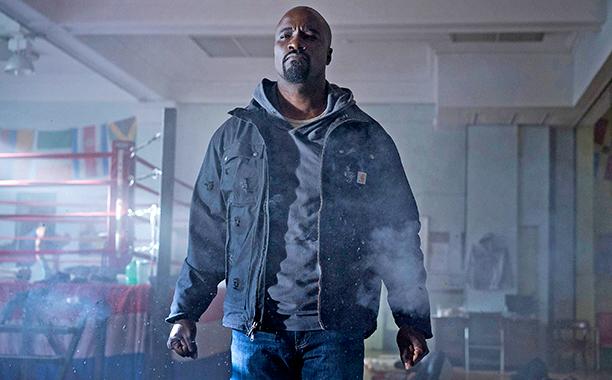 As the fall TV season begins to heat up, many networks will be premiering their new line of programs for the year as well as bringing back new seasons of fan-favorites.  However, the rise of original programming on streaming platforms such as Netflix, Hulu, and Amazon Prime continues to draw in more and more viewers.  The availability of full seasons all at once on these platforms appeals to viewers who wish to watch shows on their own schedule.  In addition, the more flexible creative liberties offered to showmakers on streaming platforms allows them to create shows that have theatrical qualities that rise above regular primetime programming.  If you're a subscriber to any of these platforms and are looking for an alternative to the programs on network TV, check out these five powerful programs.
Luke Cage, Netflix, Sept. 30
After the success of other Marvel/Netflix collaborations such as "Daredevil" and "Jessica Jones," Marvel's "Luke Cage" will be getting a live action adaptation.  The series follows the story of Luke Cage (Mike Colter), a Harlem bar owner and hired gun who has been granted superhuman strength and capabilities due to a failed lab experiment.  Although Cage tries to keep his abilities a secret, he will eventually have to take responsibility of defending his neighborhood from the malevolent intentions of nightclub tycoon and criminal kingpin Cornell "Cottonmouth" Stokes (Mahershala Ali), who is threatening to take over the borough with his syndicate.  Taking themes from classic 70's blaxploitation movies, hyperactive superhero blockbusters, and gritty crime-dramas, this larger-than-life action series is sure to put an inventive twist on the superhero genre.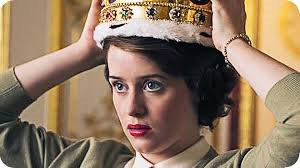 The Crown, Netflix, Nov. 4
"The Crown" is a period piece drama set during the early parts of Queen Elizabeth II's reign in England and is the most expensive drama produced by Netflix to date.  Starring British actress Claire Foy as Elizabeth II, the first season will begin with Elizabeth's wedding to Prince Philip in 1947 and will then examine the turbulent post war times of England, including the sudden death of King George VI and Elizabeth's eventual rise to the throne of England.  Much of the series' focus will be directed toward the royal family's relationships with the people of England and abroad, as well as the human element behind such powerful leaders as the English monarchy.  By offering an insightful view into one of the world's most iconic figures, viewers may be able to view the reign of Elizabeth II in a new light.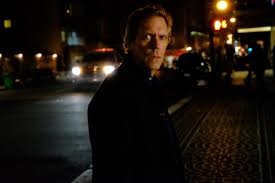 Chance, Hulu, Oct. 19
Hugh Laurie of "House" fame returns to television in this new Hulu original series, which stars Laurie as San Francisco neuropsychiatrist Elton Chance.  Chance struggles with mental illness and depression while attempting to deal with his failing marriage and increasingly distant teenage son.  However, his involvement with a mysterious patient (Gretchen Mol) with shadowy ties sucks Chance into a whirlwind of crime and corruption in San Francisco's seedy underworld.  Armed with his bare wits, Chance must fend off both dangerous characters and cronies while also trying to keep his mental illness from caving in on him.  Despite the numerous similarities that may appear between Laurie's famed role as Dr. Gregory House and Elton Chance, Laurie brings on the challenge of portraying the everyman's descent into darkness, bringing a level of depth that Laurie has never been able to show before.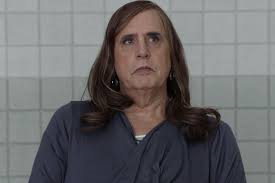 Transparent, Amazon Prime, Sept. 23
Amazon Prime's groundbreaking, Emmy award-winning dramedy series about a transgender woman and her family returns for a third season as the exploits of the Pfefferman family is further chronicled.  Transgender woman Maura Pfefferman (Jeffery Tambor) has finally come to be accepted by her relatives after years of intolerance, and has found love with another romantic partner.  Despite all of this, she realizes she is still not completely comfortable with the skin she's in and struggles with the decision on whether or not she should undergo gender confirmation surgery.  In addition, the family's upcoming gathering on a cruise trip to Mexico will surely be full of confrontations and conflicts for the dysfunctional clan.  Tambor's powerful, vulnerable performance of Maura steals nearly every scene and is something viewers will not want to miss.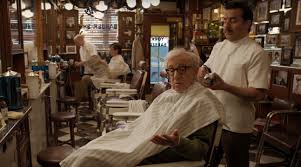 Crisis in Six Scenes, Amazon Prime, Sept. 30
"Crisis in Six Scenes" is a new Amazon Prime original comedy series that marks director Woody Allen's first foray into a television project.  The series follows an elderly, suburban couple, portrayed by Allen and Elaine May, and how their conservative views are shaken up following the appearance of a young hippie (Miley Cyrus) in their lives.  Taking place at the height of the Vietnam War, Allen takes a quirky, comedic look at the clash between the counterculture and mainstream that is still prevalent in society today.  Allen paints a vivid picture of a culturally divided America and manages to squeeze comedy gold out of every awkward situation.
About the Writer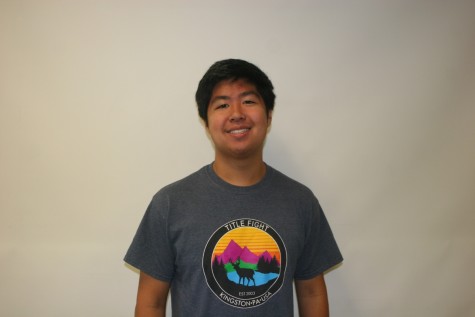 Ethan Wong, Arts and Entertainment Editor
Ethan is an Arts and Entertainment editor for the Logue and is in his senior year of high school. In addition to being an editor, Ethan is also a member...