Our rights to religious freedom are finally being fulfilled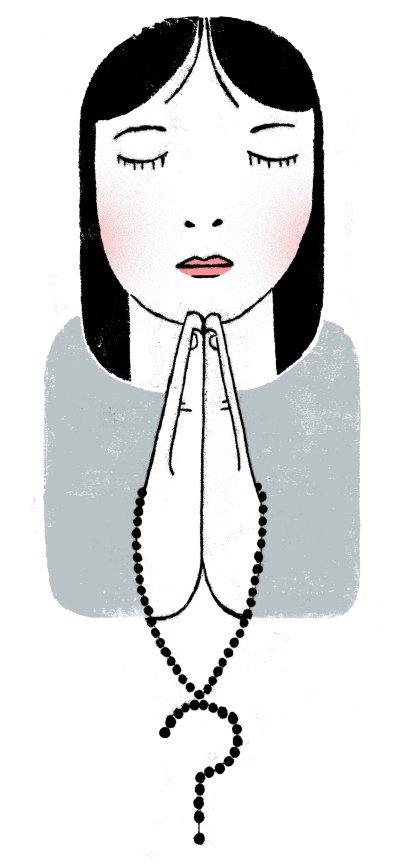 With the presidential election rapidly approaching, it's no secret that the topic of religious freedom is at the top of many minds during this race. But while many are caught up in the idea of the freedom to choose any religion, there is one group that's consistently unthought of: those who are not affiliated with a specific religion at all.
In recent years, it seems that more and more Americans – specifically those of the younger generations – are straying away from identifying with any religion in particular, and are instead choosing to be unaffiliated with the practice of religion altogether.
In a survey conducted by Pew Research that was released in November last year, it was found that, in 2014, 23 percent of Americans said that they were religiously unaffiliated, which is a significant increase from 16 percent in 2007.
This rise in those who don't follow any specific religion – who are frequently referred to as "Nones" – can be connected to the broad movement away from organized religion that many younger Americans are now veering toward.
Only 44 percent of those born between 1981 and 1989 – older Millennials – have said that religion is something that they find to be really important. Pew reported that this number was even higher with younger Millennials; however, keep in mind that some grow more religious with age.
But Millennials aren't the only reason the number of Nones is on the rise. In the 1940's, Gallup began conducting a poll asking Americans if they believed in God.
Gallup's editor-in-chief, Frank Newport, thinks that back then, "Americans felt obliged to say they were religious, but nowadays, many of those same people feel more comfortable telling the interviewer, 'No, I don't believe in God', or 'I have no religious affiliation.'"
Newport also stated that, "there were virtually no 'Nones' in the 1950s – 1-2% max – but almost all contemporary surveys show it's now closer to the 20% mark." Newport attributes this change to shifts into an American culture that is more accepting of those who don't believe in a god.
But, this shift into religious non-affiliation doesn't simply mean that Americans are throwing away the morals and selfless principles that many religions preach.
Krista Tippett, founder of the widely popular podcast, "On Being" – which deals with analyzing questions about what it means to be human and deciding how we want to live – has some alternate insights into the minds of Nones. In an interview with Washington Post religion reporter Michelle Boorstein, Tippett said that many religiously unaffiliated still believe in and have a desire to actively advocate for carrying out the moral integrity that many religions were built upon.
"The paradox is many are gravitating and I'd say reinvigorating some of the core values and impulses these traditional faiths rose to address, like service, like community, like expecting and insisting religious people and institutions live what they say," Tippett said. "I think what they want is a consonance between what people believe in and how they live, what they believe in and how they treat others. It's a real faith in the original principles of these traditions. That how you treat others always trumps any dogma or any position on an issue."
The first amendment of our Constitution states our rights to religious freedom, along with the freedom of speech, and it seems that now more than ever, this amendment is truly being fulfilled. As American culture continues to change and shift with time, it is also changing its stigmas on those who identify as Nones. And as more and more people feel comfortable openly admitting their lack of affiliation with religion, they are also more inclined to openly express their own ideas about how they believe they can live a full life.
Many of these people don't feel that they need the fear of a god that will punish them in order to be good people who give back to their communities and to the world. Instead, they are taking the seeds of what a multitude of religions grew from, and independently applying them to their own lives. In this time more than any other, the first amendment is truly fulfilling its purpose of providing Americans with the right not just to religious freedom, but to emotional and intellectual freedom. To be able to not only choose which religion to follow, but to make the choice not to follow any religion at all. To possess the freedom to think and act for ourselves.
About the Writer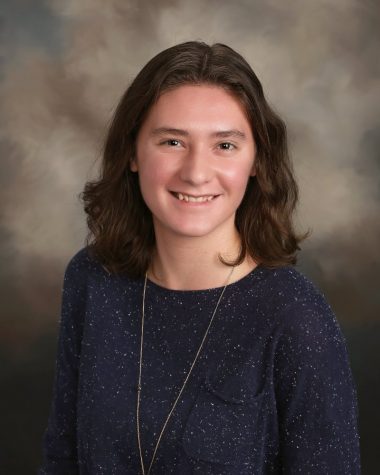 Grace Downing, Editor-in-Chief
Grace is a senior, and this is her fourth year writing for Logue. She enjoys giving her opinion on a variety of topics through the form of Op/Ed articles....