Seeking to break trend, Rio re-purposes Olympic facilities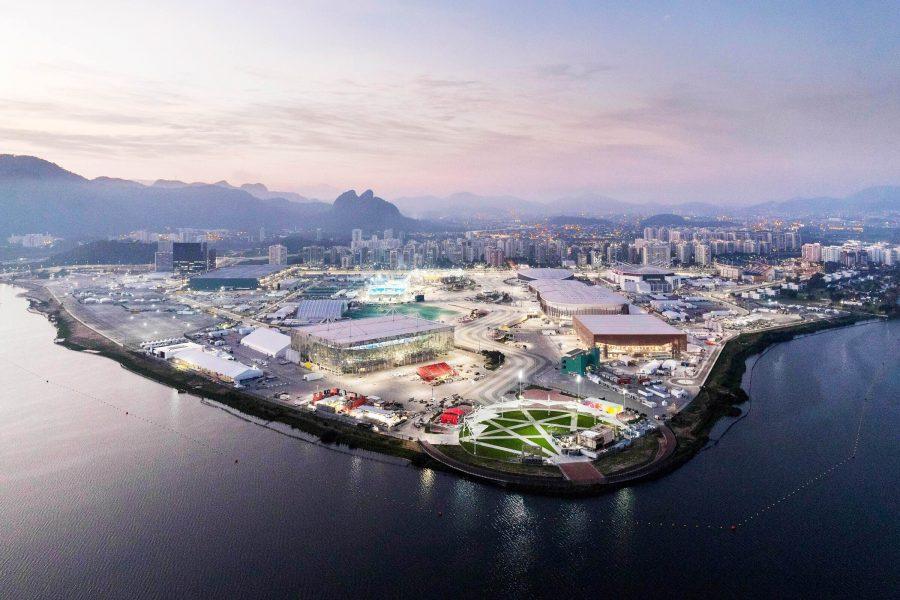 Vibrant colors exploding, exhilarating crowds cheering, and Olympians from all over the world ready to compete and dominate. The Opening Ceremony in Rio de Janeiro for the 2016 Summer Olympics filled almost every seat in the Maracana Stadium. People from all over the world gathered to watch and enjoy their favorite athletes and the famous opening ceremony thrown by the hosting country. However, now that the dust has settled and the medals have been conquered, what's to happen to these once throbbing venues?
The occasion of the Summer Olympic Games, which have been organized by 23 different countries, on average cost $5.2 billion. After serving their purpose, they transform to accommodate many different functions, such as a water park in China or a soccer stadium in London.
Few, like Beijing's Bird's Nest, have virtually no use but still require $11 million to maintain. Stadiums in places like Athens are left to deteriorate and rot.
In Rio, officials just announced that many facilities built for the games will be dismantled and remodeled. The Olympics Aquatic Stadium will be redesigned to create two smaller community pools. Roughly 300 acres of the Olympic Park will be reconstructed into several different public parks across Brazil.
Most of the infrastructure will be recycled in an idea explained by Mayor Eduardo Paes as "nomadic architecture." The Arena of the Future will be broken down and rebuilt as four different public schools for neighborhoods Jacarepagua, Barra, and São Cristóvão.
A fan of the Olympics, senior Nick Seroni believes that if the stadiums are used wisely after the games as well, then not much would go to waste.
"It may be a waste depending on the current infrastructure of the hosting country, but I think if they follow through with the plan it would enhance the structures, thus benefitting the people," Seroni said. "I find it to be a better use of the resources rather than those which are being maintained while abandoned. Those locations should either be destroyed or encouraging public use."
Adamant critics of the games are starting to view them as a waste of space, money and resources. Sharing a similar view on the topic, sophomore Kristina Pan would rather the host improve their own countries than spend billions of dollars.
"If the government in Brazil is completely willing to go through with the plan, then it would be really good and resourceful," Pan said. "However, there is a possibility that they won't and this is an empty promise meaning billions of dollars will go to an event that serves essentially no purpose."