Discord within Democratic National Committee after email leak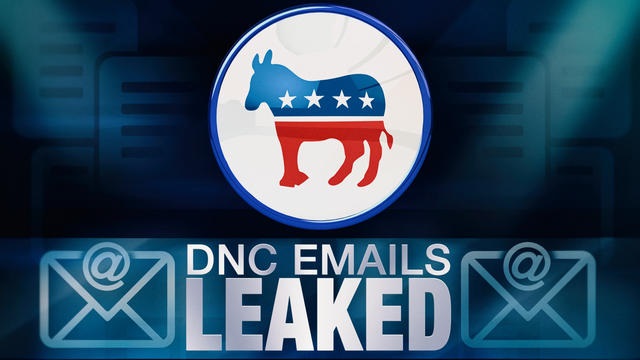 Nearly 20,000 emails of correspondence between several Democratic National Committee officials were released by an unknown source on WikiLeaks on July 23, 2016. The emails point to the officials' favoritism towards presidential candidate Hillary Clinton and their plans to impede rival candidate Bernie Sanders' campaign.
In one of the emails, Democratic National Committee chairwoman Debbie Wasserman Schultz called Sanders' campaign chief  Jeff Weaver a "liar". Jeff Weaver stated that his team is "disappointed" by the emails of the staff.  Following the backlash, Wasserman Schultz announced her resignation on July 24.
Brad Marshall, a top Democratic National Committee member, proposed in an email to use Sanders' religion to swing voters against him.
"He had skated on having a Jewish heritage. I read he is an atheist. This could make several points difference with my peeps," Marshall said. "My Southern Baptist peeps would draw a big difference between a Jew and an atheist."
Junior Kamakshi Debnath believes that officials should not be discussing the use of religion to create disadvantages for political candidates.
"I don't see what religion is doing much with the political campaign," Debnath said. "There are some factors but what his goals are and what he plans to do with the country instead of his religion is what matters."
The content of the leaked emails has affected junior Shriya Bansal's opinion of the candidates.
"It decreases my approval of Hillary Clinton and it increases my compassion for Bernie Sanders," Bansal said. "I feel bad that he was put down so early without having any true attempt at becoming one of the presidential candidates. It isn't really fair to him that these emails occurred in the first place."
Experts are currently working on finding and confirming the identities of the hackers. However, according to Crowdstrike, a security firm, they determined that the hackers were a part of APT 28 and APT 29,  a supposedly well-known group of government hackers. The hackers target foreign militaries in a pattern that "closely mirrors the strategic interests of the Russian government."
With all the email leaks within the Democratic National Committee, Freshman Matthew Conway believes that the governing body should improve the security of their email system.
"They can tighten security and probably make sure that they're sending emails to the right people," Conway said. "Also, they should try and prevent any people they don't want getting ahold of certain information."
Social studies teacher Kevin Palmer believes that the Democratic party and Republican party will think about making changes to their email systems.
"I think it's going to affect operations within the two parties—even the Republican party. They're maybe waiting for the shoe to drop on them. I think both parties are thinking that they may need a better system, sending emails like, 'Come see me, let's meet and talk,' instead," Palmer said. "I'm definitely sure they're scrutinizing their internal operations with their email."
Freshman Luke Broj questions the candidates due to the recent leaked emails.
"This makes them seem less transparent and less trustworthy," Broj said. "We should think before giving them such a high office."
About the Writer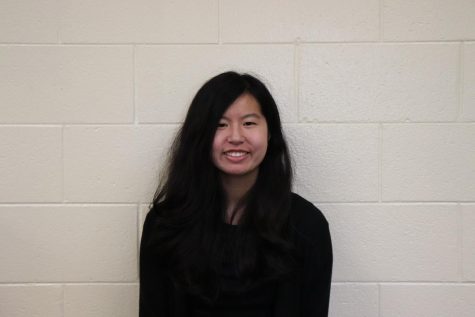 Kaitlin Wong, Lead A&E Editor
Kaitlin is currently a sophomore and the arts and entertainment editor. She began writing for the Logue in her freshman year. Outside of Logue, Kaitlin...