"Atlanta" offers fresh take on rags-to-riches hip-hop archetype
Hang on for a minute...we're trying to find some more stories you might like.
FX's new series "Atlanta" gives a dark, comedic, and insightful look into the booming business behind the rap music industry while also focusing on the numerous social issues surrounding the communities from which the music comes from.  Created by actor/writer Donald Glover, who has also rapped under the moniker of Childish Gambino, the series began development in late 2013 and was shot in Atlanta, where the show is set.  Based on Glover's experiences growing up in the city, the show also draws many influences from the rags to riches stories of such popular Atlanta-based rappers like Future and Andre 3000.  The show's realistic and visceral focus on current topics and stories brings a level of urgency to the show that is rare in modern television.
The show follows the story of Earnest "Earn" Marks (Donald Glover), a Princeton dropout who returns to his hometown of Atlanta to discover that his cousin Alfred (Brian Tyree Henry) is a moderately-successful independent rapper who goes by the name of Paper Boi.  Earn works a dead-end, low-paying job at the airport and is having numerous problems with his estranged girlfriend Vanessa (Zazie Beetz), who is also the mother of his child.  These frustrations cause Earn to desperately seek out his cousin and ask to become his manager, after seeing the lucrative possibilities that the rap business could offer.  However, the two form an uneasy relationship as Alfred becomes suspicious of whether Earn truly wants to manage and assist his career, or simply use him and take advantage of him for money.  Nevertheless, the two cousins form a close bond and decide to take a shot at the business, along with Alfred's philosophical, oddball roommate Darius (Keith Stanfield), and find themselves in increasingly dangerous and strange situations.
The performances in the show are simply terrific due to the actors' dynamic range and nuanced quirks, and Glover's writing truly allows the colorful characters to come to life through witty dialogue.  Glover's portrayal of Earn as an intelligent but desperate young man creates a sympathetic protagonist that audiences can root for and relate to, yet his slick and conniving delivery in the scenes where he lies to his parents about his living situation also leaves audiences suspicious of his true character.  Stanfield provides ample comic relief with his quirky, existential ramblings that happen at the most random and inopportune times, and Henry delivers a compelling performance as well, as he finds himself between street-smart tough guy and morally confused. Beetz's role as one of the few people who can see through Earn's manipulation allows her to shine in the scenes in which she outsmarts him and gains the upper hand.
The authenticity and realism makes the show feel immersive and aware of the audience with whom it is trying to relate.  The minute details such as the cracked iPhone screens of the characters' phones, to the numerous pop culture references and social commentary on current topics such as police brutality and transphobia allows the show to truly capture the zeitgeist of modern times.  The show feels like a nightly news report profiling the elements of Atlanta's, and conceptually America's, impoverished areas.
The show also successfully avoids many clichés that other "music industry" shows indulge in, such as "Empire."  Instead of displaying the extravagant glitz and glamour at the top of the rap food chain, "Atlanta" focuses entirely on the seedy and rundown lifestyle of young rap upstarts in low-income neighborhoods, relying on the charm of the neighborhood's' inhabitants over the allure of vapid, materialistic moguls.  In addition, the characters don't come across as simple or one-dimensional.  Each of the characters' offbeat nature and flaws make them much more vibrant than if the show's creators took the easy path of macho gangster posturing for characterization.
"Atlanta" definitely rises above the average rags to riches story and delivers a multitude of fascinating characters that audiences can get lost in.  The show brings forth a number of thought-provoking topics revolving around superficiality and morality, while also never taking itself too seriously to be not entertaining and exciting.  These factors allow "Atlanta" to be one of the more unique TV shows to premiere this fall, and definitely one not to miss out on.  "Atlanta" airs Tuesdays at 9 p.m. on FX.
About the Writer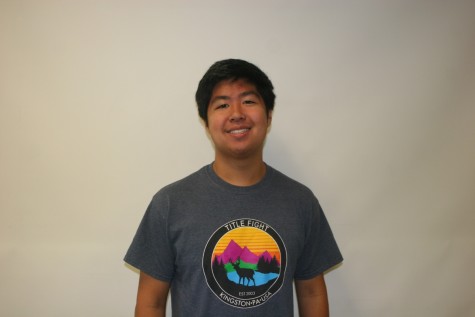 Ethan Wong, Arts and Entertainment Editor
Ethan is an Arts and Entertainment editor for the Logue and is in his senior year of high school. In addition to being an editor, Ethan is also a member...