Humans of Fremd: "A Swimmer's Legacy"
Hang on for a minute...we're trying to find some more stories you might like.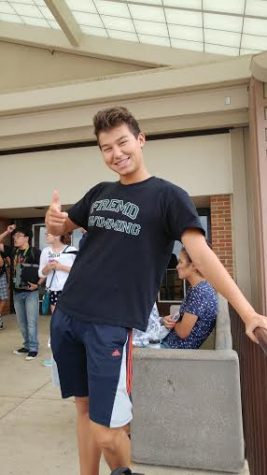 My legacy is kind of a story of growth and maturity. Freshman year, I was the fastest swimmer in Fremd. My lack of self-awareness and over/under confidence allowed me to slip into depression during sophomore year and caused me to stop swimming for a little over a year. I came back to Fremd swimming on a whim at the beginning of the 2015 season in November. I worked harder than I ever had freshman year. I learned that I can gain a lot of strength by finding it within me, catching my own weaknesses, and focusing on internal factors rather than blaming issues on external ones. This helped me direct my energy to swim faster than I ever had. My persistence and perseverance contributed to me getting one of many school records. I have made a goal to break which is to be remembered as the best swimmer in Fremd's history. This is the legacy I want to set my senior year as the class of 2017.