Major League Baseball is in the air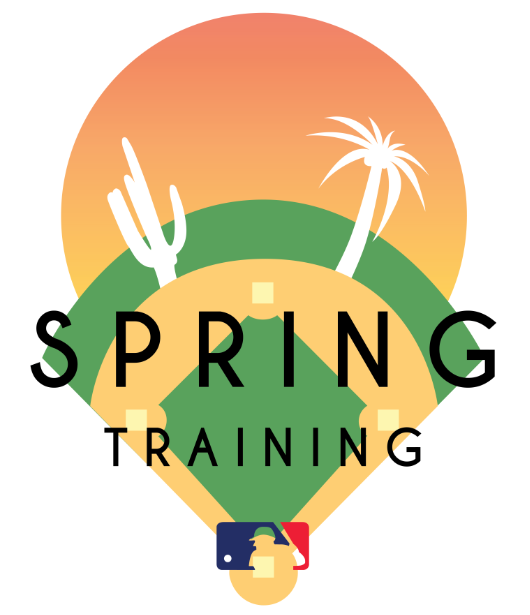 With a few days of great weather these past couple weeks, Chicago seems to be ready for spring. Much like the millions of baseball fans who can't wait to hear the crack of a bat or an umpire saying "Play Ball!", whether playing at a local field, or at home watching on TV. Needless to say, spring and baseball are arriving, which brings the hype, expectations, and mystery surrounding each team as they train in Arizona or Florida. It's time to preview the 2016 Major League Baseball season.
American League
West Division-
Favorite: Astros
Dark Horse: Mariners  
Could Underperform: Angels
What to Know: With three playoff contenders eager to have their shot again this year, the AL West promises to be a highly competitive division. The Angels, with superstar center fielder Mike Trout and a decent pitching staff, look to finally go far into the playoffs, but their offense needs to get better. Veteran first baseman Albert Pujols and Trout hope to lead the offense again. In Houston, the Astros have a very promising future, and look to utilize their young stars in building a consistent playoff team for the next several years. Ranked sixth in batting and pitching, Rookie of The Year Carlos Correa, a shortstop, and Cy Young winner Dallas Keuchel are the face of the franchise. The Texas Rangers round out the top tier in this division, with great hitting, but a weak pitching staff. The Athletics are trying to rebuild, while the Mariners and stud pitcher Felix Hernandez could finally break through their mediocrity, if they can capitalize on their powerful hitters, second baseman Robinson Cano and right fielder Nelson Cruz.
Central Division-
Favorite: Royals
Dark Horse: Anyone  
Could Underperform: Royals
What to know: Being the reigning champs, the Royals should be the clear-cut favorite, but the AL Central is by far the hardest division to predict. USA Today picked the White Sox to win the division, while Fangraphs is picking the Indians, and Bleacher Report is sticking with the Royals. Any team could win this division, an extremely rare outlook in the MLB. The Indians have a top ten pitching staff and a decent lineup. The Twins have mediocre pitching, but good hitting and great young talent in third baseman Miguel Sano and center fielder Byron Buxton. The Tigers finished in the division cellar last year, but added multiple new pieces to bolster their pitching and batting, including power outfielder Justin Upton. Similarly, the White Sox filled multiple holes in their lineup, especially at third base with defending Home Run Derby winner Todd Frazier, and have a solid pitching rotation led by ace southpaw Chris Sale. Overall, look for the Royals to be strong again, but don't underestimate the other four – they all have potential.
East Division-
Favorite: Blue Jays
Dark Horse: Red Sox  
Could Underperform: Blue Jays
What to Know: After adding multiple players in trades last year, the Blue Jays went on a tear in the second half of the season and gave the Royals a big run for their money in the ALCS. With AL MVP Josh Donaldson returning, as well as power hitting outfielder Jose Bautista, and infielders Edwin Encarnacion, and Troy Tulowitzki, Toronto is the favorite in the American League. But there may be a team that could surprise the Jays and their top-ranked offense, and it could very well be the Red Sox. After a recent world championship in 2013, Boston has failed to contend. However, adding superstar pitcher David Price bolsters a weak pitching rotation that could match their fourth-ranked offense. Another potential contender is the Orioles, who resigned slugger Chris Davis at first base and added multiple pitchers and outfielders to an already decent team. Don't forget about the Yankees, who finished second in runs scored and added fireball-thrower Aroldis Chapman to strengthen their pitching. The Rays have solid pitching, but need to improve their hitting. This division figures to be exciting.
National League
West Division-
Favorite: Giants
Dark Horse: Diamondbacks
Could Underperform: Giants
What to know: It's an even year, so if the pattern continues, the San Francisco Giants should win the World Series, like 2014, 2012, and 2010, considering their solid hitting and pitching staff, complete with two new hurlers from free agency. They won't have an easy road ahead, though, especially with the rise of the Cubs and the Mets. Perhaps their longtime rivals, the Los Angeles Dodgers, will hold them off for the second consecutive year. Despite losing outstanding pitcher Zack Greinke, they retain superstar pitcher Clayton Kershaw, who figures to keep the Dodgers rotation on track to make up for the mediocre offense. Greinke was signed by none other than division foe Arizona Diamondbacks, who look to capitalize on his incoming performance and a couple other pieces, on top of star first baseman Paul Goldschmidt, who is just entering his prime. The Rockies and Padres have some potential, but need to improve in both pitching and hitting.
Central Division-
Favorite: Cubs
Dark Horse: Cardinals
Could Underperform: Cardinals
What to Know: This is it. The Cubs have a great shot at finally, finally, finally making the World Series. And even if they fail, their amazing young core has years to try again. With solid pitching, spearheaded by Cy Young winner Jake Arrieta, and their plethora of young hitters, the Cubs have few weaknesses. However, the ever-contending St. Louis Cardinals are breathing on their neck, and could easily give the Cubs a run for their money with their top-ranked pitching. However, the Cards lack solid hitting, and will miss the abilities of Jason Heyward, the star outfielder who went to the Cubs. Right on the Cardinals' heels figures to be the Pittsburgh Pirates, who have just as great pitching as Chicago and St. Louis. They also have solid hitting with former MVP-winning center fielder Andrew McCutchen. Meanwhile, the Brewers and Reds are in rebuilding mode, and will need time before they can get back in any division race.
East Division-
Favorite: Mets
Dark Horse: Marlins
Could Underperform: Mets
What to Know: With the rebuilding Braves, Phillies, and Marlins essentially battling for third place, the Mets and the Nationals are primed to end up in a close battle to win the division. The Marlins have the best potential, with mammoth home run hitting right fielder Giancarlo Stanton, as well as young ace Jose Fernandez. Fernandez has an insane, record-breaking stat line when starting at home – he is 17-0 – but the focus here is on New York and Washington. Their rivalry continued in the offseason, as they fought for control of slugging left fielder Yoenis Cespedes, who ended up resigning with the Mets, a huge reason they are the favorite. The Mets also have possibly the best top three pitchers, in Matt Harvey and young guns Noah Syndergaard and Jacob DeGrom. However, their lineup is aging and could they could face some problems with that. On their way to the World Series, the Mets had to beat out the Nationals, which undoubtedly left Washington looking for revenge. With ace Max Scherzer and NL MVP right fielder Bryce Harper, the Nationals are very capable of finishing first, but they need to straighten out some clubhouse issues and bond together to sustain their solid pitching and hitting.
Premier Players:
AL MVP contenders – Mike Trout, Josh Donaldson, Miguel Cabrera, Carlos Correa, Manny Machado
Spin: This may finally be Trout's year, after several second place finishes. Correa is young and has great potential, while veteran first baseman Cabrera is, newsflash, still an amazing hitter, and Machado is entering his prime at third base.
AL Cy Young contenders – Dallas Keuchel, Chris Archer, David Price, Chris Sale, Corey Kluber
Spin: Price is always a solid pitcher, while division foe Archer is primed to contend after a great season last year. Chris Sale continues to wow with his ability to strike hitters out, and may finally win after being close for the past few years. Keuchel and Kluber have won in the past, and still have the ability to do it again.  
NL MVP contenders – Paul Goldschmidt, Bryce Harper, Kris Bryant, Giancarlo Stanton
Spin: Goldschmidt, Harper, and Stanton are all sluggers who continue to put up great numbers, and figure to do again this year. First baseman Bryant has incredible potential and looks to build upon his stellar season last year.
NL Cy Young Contenders – Clayton Kershaw, Jake Arrieta, Jose Fernandez, Zach Greinke
Spin: Kershaw and Greinke have been, and will continue to be, amazing. Arrieta had his first great season last year, with an insane ERA around 1.00 in the second half. Fernandez pitched well after returning from injury last season and figures to be a rising star.  
The Bottom Line:
With the White Sox improving greatly over the offseason, and the Cubs maintaining their stellar young core, this summer figures to be exciting for Chicagoans. As with any MLB season, their are many young studs to watch out for, as well as familiar veterans and storylines we will get to enjoy once again. Much like the now beautiful, but wavering, weather, each team is a mystery before we get into summer, and then we finally get to see some consistency. Until then, all we can do is hope and predict.
About the Writer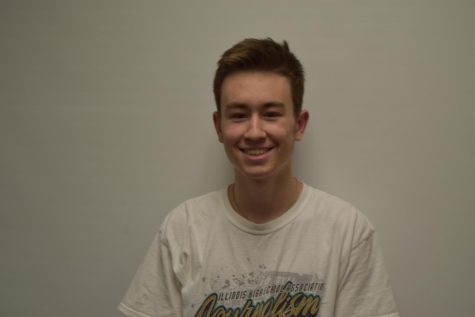 Tim Moran, Sports Editor
Tim is a third year sportswriter for the Viking Logue. He has competed at a regional competition and placed fourth out of 12. His main activity at Fremd...