Famous authors wow the crowd at Writers Week XXII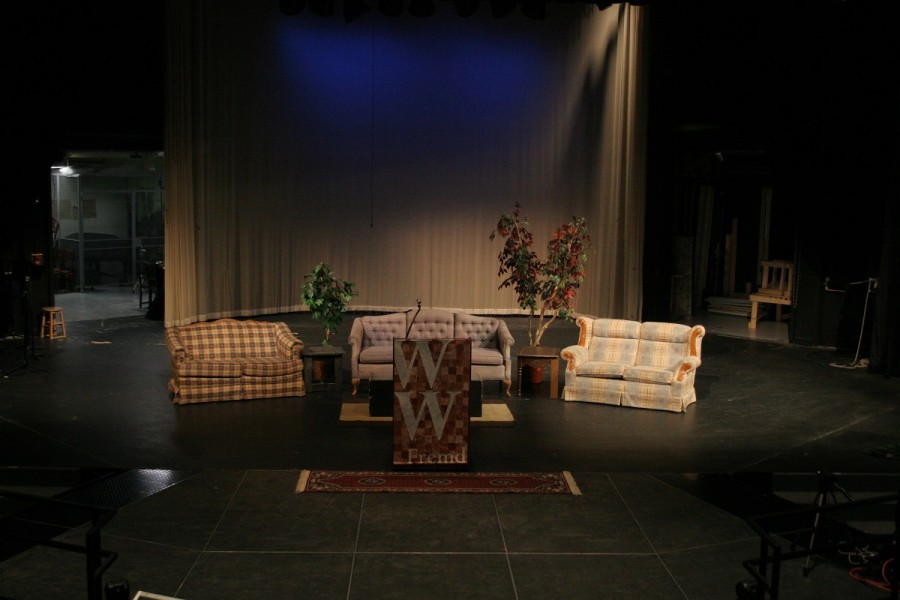 Although Writers Week is finished and many are discussing the performances student and faculty at Fremd shared, Writers Week also attracted some famous writers and musicians.
Some of the notable performers include Jennifer Niven, the creator of New York Times best-seller and soon to be major motion picture "All the Bright Places." Niven gave a speech about her journey as a writer. Freshman Anjali Devavhaktuni read her book and was impressed when she saw her, and also chimes in on who she believes would be a good addition to Writers Week.
"The most inspiring author was Jennifer Niven because I read her book, so it was really cool to see and meet her," Devavhaktuni said. "I think it would be really cool to have an author like JK Rowling to come to Fremd even though that's probably not very realistic."
Laura Ruby, author of the winner of the 2016 Michael L. Printz Award for excellence in Young Adult Literature "Bone Gap," spoke about the passion she has for fiction and the creepy encounters that inspired her writing. JC Brooks, frontman for the soul band JC and the Uptown Sound, shared some songs and poetry filled with heartfelt lyrics that complemented his music and his voice. In addition, he also gave some light to his thoughts on what is happening in the world today.
"The one I liked the most for the guest speakers was JC Brooks because I thought his political rant was interesting and quite funny," senior Lauren Lin said.
Kevin Prchal awed the crowds with his original melodies and lyrics and explained how his words were so close to his heart because they always help him tell his stories. English and creative writing teacher at Rolling Meadows High School Mark Maxwell explained where his ideas come from and how authors create their stories from a single story to make it into a full story.
Novelist of New York Times best-sellers and winner of the 2016 Newbery Medal for his children's book "Last Stop on Market Street," Matt De La Peña painted the picture of his childhood and the feeling of being half white and half Mexican. He told a story of how he was the first one to go to college through a scholarship for basketball in his family and how he got his inspiration for his character by the people he met in his life.
Author Nickolas Butler shared his story of growing up and about his stories, which includes the international best-seller "Shotgun Lovesongs" and a short story named "Rainwater." Former Fremd teacher AJ Pine, a novelist and librarian from Lake Zurich High School shared with the audience her love for romance novels and the reason she writes them: happily ever afters.
Slam poet Sierra DeMulder won over the crowd with her diverse poems whose topics ranged from love to tampons. Her poetry was popular among many students including freshman Madeline Pasek.
"I went with my English class and I especially liked Sierra DeMulder's poetry. I thought that her words held power, were short but sweet, and definitely in a language that I could understand clearly," Pasek said. She spoke in a way that you could tell she was reading for herself because it was something she enjoyed, not because she wanted to please the crowd."