Latinas Achieving Success provides a sense of community for young Latina women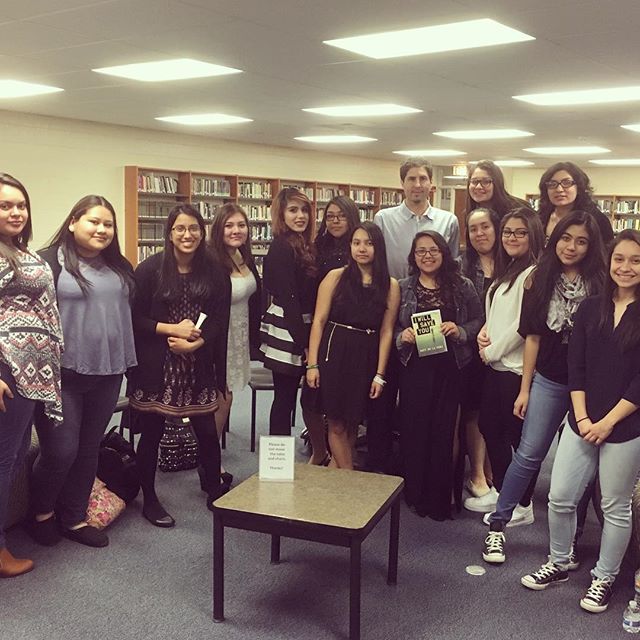 By providing a safe haven for discussing their problems, Latinas Achieving Success, a group created at Fremd, serves as a way for young Latina women to meet and support one another within Fremd's walls.
English teacher Cristina Nagel and counselor Priscilla Meraz's experiences as Latinas led them to adopting the idea of a support group for female Hispanic students who might be going through the same problems they had.
"We have had to go through and navigate some of the same issues that they are going through," Nagel said. "We want to help them connect with each other."
Meraz explains how her own heritage along with the suggestion of a fellow teacher led to the creation of the group.
"I think as Latinas working here at school, I can speak for the both of us that it was always a goal to work aside with the Latina students, and it kind of worked out perfect, because we had Jason Spoor-Harvey, who is a teacher here," Meraz said. "He was forming another group for African American boys and he brought it up to Ms. Nagel and I about maybe forming a group for Latinas, and so once he brought that idea to us, we just took it on as our group and we started looking for girls who were interested."
The group meets every other Thursday in the library, and group members usually discuss any issues they have been dealing with the past few days, or any large issues that have been occurring in the school recently. The academics and attendance of the members present are also discussed.
For sophomore Jaritza Gonzalez, the group has been extremely helpful in helping her deal with all of life's problems.
"They have been very supportive to me," Gonzalez said. "With anything I need help with, like if there is a small problem like in school or at home, they are always there to help me."
Currently, the club's meeting is very focused on what it means for young Latina women to be successful in society, according to Nagel.
"We started getting focused on breaking down the idea of what success means to them," Nagel said. "Each meeting had a different theme based on the idea of success, whether that is emotionally, personally, academically or where they see their future going."
The club is described as being very intimate, with only 14 members. Nagel expands on how students are chosen to be a part of the group.
"It is not necessarily a group you can just join, but we do get recommendations from other teachers who think some of their students might benefit from the group or recommendations from other counselors," Nagel said. "But if a young woman shows interest, such as a couple girls who came to Ms. Meraz and were like 'You know, I would really feel like I need a place to belong. I don't feel that,' that might be a situation where we would individually invite girls who need that sense of belonging, and we feel like they can contribute to the group."
In addition, creating role models out of the young women who join the group is a major goal, as described by Meraz.
"We like to have a combination of girls who are doing stronger than others in their classes so that they can be some of those role models for the younger girls," Meraz said. "Our goal is then those younger girls can take on that mentor role as they're older in their years here."
Latinas Achieving Success also participates in activities, such as field trips to location such as the National Museum for Mexican Art, as well as facilitating their own book club. Nagel describes the books the club reads.
"The book that we chose this year, because it's just our second year doing this, is 'I Will Save You' by Matt de la Peña, since we knew that he was coming to Fremd for Writers Week," Nagel said. "In the future we do want to keep it to Latino authors and have the girls explore through those books some of those issues they deal with day to day and have that book be a vehicle to discuss some of the things going on in their lives."
In the end, the group fulfilled its main goal with senior Maria Hernandez: providing a sense of community for Latinas here at Fremd.
"I really like the group and the idea of it and feel more like I'm not alone," Hernandez said.
About the Writer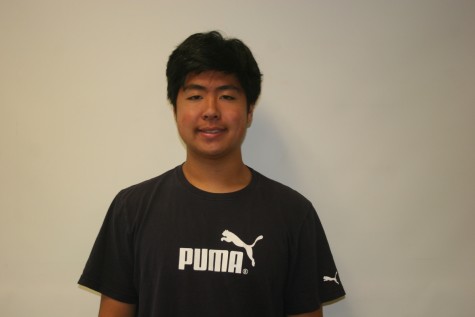 Eric Wong, Editor-In-Chief
Eric Wong is the Editor-in-Chief and is currently in his senior year of high school. Eric started out as a writer for the news and features department...