Album review: Kendrick Lamar's "untitled unmastered."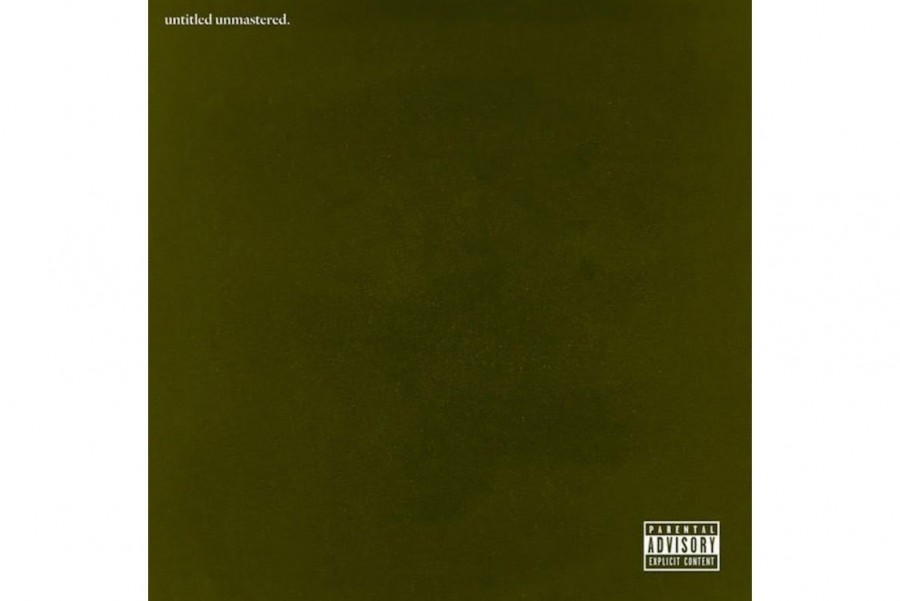 Rapper Kendrick Lamar shocked the music world when he released a surprise album, "untitled unmastered." on March 4, 2016, nearly a year after releasing his third album, "To Pimp a Butterfly," which garnered the Grammy award for Best Rap Album.  Comprised of previously unreleased tracks that were recorded over the span of four years, the album clocks in at just over 34 minutes, and is seen by many as a project released to keep fans satisfied until Lamar's next full length effort.  Despite the brevity, the album feels just as fleshed out and complete as any of his other works.
The album came after numerous hints left on social media by Lamar's label, Top Dawg Entertainment, that there would be an upcoming project released by Lamar sometime in the upcoming weeks of March.  As the title insinuates, "untitled unmastered." features eight untitled tracks with a date provided for each one.  The first track, "untitled 01 I 08.19.2014," begins with a minute-long soft jazz instrumental before the drums and Lamar's frantic vocals and kick in.  With lyrics outlining his vision of the end of the world, such as "Valleys and high places turn into dust / famous screaming in agony / atheists for suicide / planes falling out the sky / trains jumping off the track / mothers yelling 'he's alive,'" Lamar proclaims his fear for humanity's downward spiral in these modern times.
On the following two tracks, "untitled 02 I 06.23.2014" and "untitled 03 I 05.28.2013," Lamar switches between rapid-fire rapping and soulful crooning as he provides commentary on everything from the American dream and race relations, to the vapid materialism he observes within his peers.  He follows these tracks with the barebones "untitled 04 I 08.14.2014,"  which features guest verses from frequent collaborators including SZA, Jay Rock, and Ab-Soul.  Instead of using conventional vocals for the track, Lamar instead intersperses his own whispering throughout the track, bringing out themes of guilt and the decline of free thinking.
"untitled 05 I 09.31.2014" and "untitled 06 I 06.30.2014" find Lamar speaking on issues of poverty and the troubles found in poor housing areas before the penultimate track, the eight minute long "untitled 07 I 2014-2016."  The track is comprised of three parts, which were recorded over the span of three years.  Each section of the track represents a different development in style during Lamar's career, with the first section being in a straightforward hip-hop style, to the second section being in a jazz-rap style, and the final section being in a more experimental style, with Lamar singing over a bassline as recorded by a phone speaker.  While the concept of the track is interesting, the different sections are awkwardly thrown together due to their vastly different styles, and the transitions become jarring.  The album closes with "untitled 08 I 09.06.2014," which features a funk instrumental from producer Thundercat as Lamar raps about mental health and positivity in the face of adversity.
Anticipation for Lamar's new full-length will undoubtedly skyrocket in the wake of this unexpected but definitely satisfying compilation.  The album's more unpolished tracks may be disappointing at times, but these unreleased cuts still feel cohesive and compelling, as Lamar once again seamlessly weaves through complex social commentaries whilst musically balancing experimentation and traditional hip-hop songwriting.  
About the Writer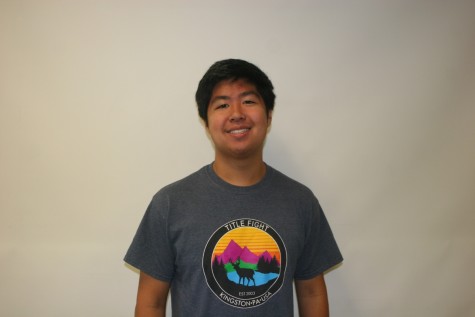 Ethan Wong, Arts and Entertainment Editor
Ethan is an Arts and Entertainment editor for the Logue and is in his senior year of high school. In addition to being an editor, Ethan is also a member...