United States to focus on women in STEM on International Women's Day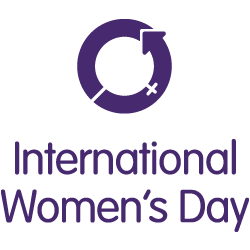 The Viking Logue, Editorial Staff
March 9, 2016
With the aim of promoting women's rights and world peace, the United Nations encouraged its member states to participate in International Women's Day, held on March 8, in 1977 to bring awareness to the struggles of women on a global scale. From themes like "Women and Men United to End Violence Against Women" to "Empower Rural Women, End Poverty and Hunger," the UN has focused its efforts on a wide range of topics; this year, the theme was "Planet 50-50 by 2030: Step It Up for Gender Equality."
Expanding access to schools for underprivileged girls, working against domestic violence, and bringing about the end to child marriage are some focuses of this year's international efforts by countries like but not limited to Angola, Belgium, and Bangladesh.  In addition to these issues and many more, in the United States, a key emphasis and focus this International Women's Day is advancing women in STEM fields as stated by President Barack Obama at the 20th anniversary for the Fourth World Conference on Women.
"Within the United States, we are taking steps to support working families, encourage women and girls to pursue careers in the STEM fields, and provide additional opportunities for women entrepreneurs," Obama said.
The demand for jobs in computer science and other STEM fields is expected to expand exponentially in the upcoming years as a result of the scope and potential of the technology sector. While the number of career opportunities in these fields continues to increase, the number of women currently working in a STEM career is disproportionate. Women make up 47% of the American workforce but only 26% of jobs in the technology industry.
According to study published by the White House Office of Science and Technology Policy, implicit bias is a key cause of this disparity as women are less likely to be deemed as qualified by professors, researchers, and parents than their male counterparts in the STEM field. The solution to achieving gender equality lies not in the statistics, but in recognizing these subtle biases. This problem of implicit bias towards women can be reduced through positive images and media coverage and institutional policy changes according to this report.
However, combating this disparity requires a multi-faceted solution rather than a singular idea with a focus on encouraging young girls to follow their interests in STEM and by providing pathways for them to continue these interests through high school and on. Reforms in the industry are necessary to combat the reasons many working women leave their jobs or miss promotions.
International Women's Day brings about a mission of equalizing the genders by 2030—a feat that can be accomplished through tackling the varying range of issues females face internationally. By acknowledging and understanding the inequalities globally and domestically, we can be better equipped to resolving them.