Supreme Court Justice Antonin Scalia dies at age 79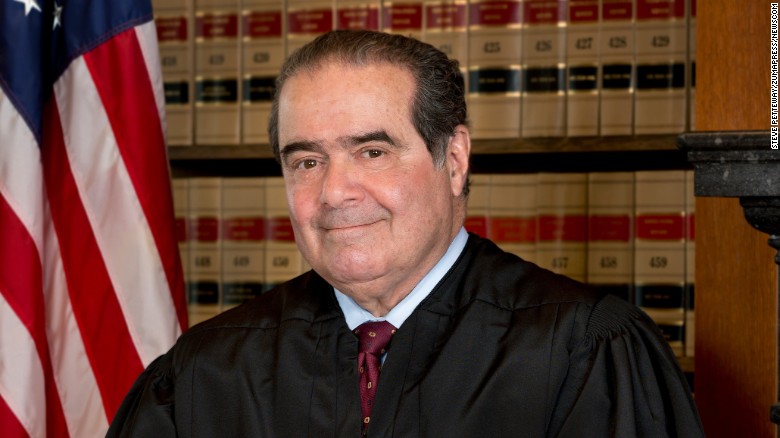 Supreme Court Justice Antonin Scalia was discovered dead at the Cibolo Creek Ranch on Feb. 13 near Marfa, Texas. Justice Scalia was visiting the vast 30,000-acre complex on a hunting and sightseeing trip before passing away from natural causes at the age of 79 years old.
John Poindexter, the owner of the resort, discovered Scalia's body after he failed to show up for an outing in the morning. Poindexter had invited the justice along with 35 other guests to the ranch for an event he holds two to three times a year.
As a heavy supporter of conservative ideals, Justice Scalia believed in "originalism," or the belief that the Constitution should be strictly interpreted as the founding fathers originally intended 200 years ago. Scalia was described by his colleagues as an outspoken, and sometimes combative, supporter of originalism.
Justice Scalia's death sparked controversy between the Republican and Democratic parties. Before Scalia's death, the Supreme Court was comprised of five conservative justices and four liberal justices. President Obama stated that he intends to select a nominee before his term ends, however many Republican politicians believe that the next president should nominate Scalia's replacement.
Freshman Nick Szoblik acknowledges that while the president holds the ability to nominate a justice, the Senate possesses the power to reject his selection.
"It is Obama's power to appoint a justice, as long as the Senate approves it," Szoblik said. "He should be allowed to nominate someone, but the Senate could still reject the candidate."
Junior Sailahari Talasila agrees that President Obama reserves the right to elect a nominee as his term is not yet over.
"I do think Obama should nominate Scalia's replacement because he's still the president of the United States so I think he still has the right to make changes in the government," Talasila said.
Scalia was the longest serving justice on the Supreme Court before his death. He was nominated in 1986 by the Reagan Administration, serving 30 years on the court before he died. Justice Scalia was the first Italian-American to serve on the Supreme Court.
Social studies teacher Steven Buenning believes that anyone chosen to replace Scalia will offset the balance of the Supreme Court.
"The president has the Constitutional responsibility to nominate someone to fill a vacancy on the Supreme Court," Buenning said. "Since Justice Scalia was consistently the most conservative member of the Supreme Court, I think anyone President Obama would appoint would definitely tilt the balance towards a looser interpretation of the Constitution."