Operation Snowball rolling positivity into Fremd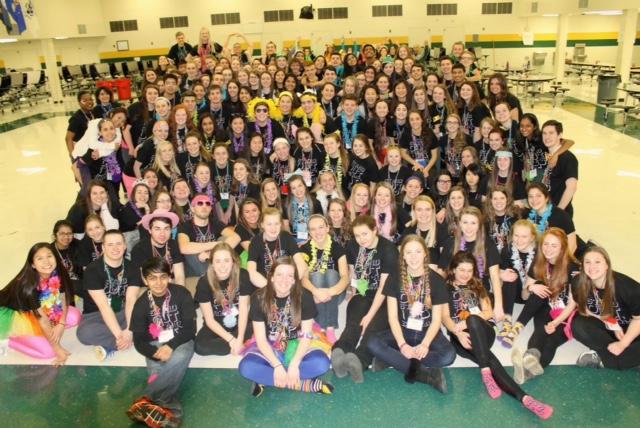 Arim Lee, Staff Writer
February 24, 2016
Fremd's annual Operation Snowball, a youth program focused on developing leadership skills, raising awareness of drug and alcohol use, and teaching young adults how to make healthy life decisions, will be taking place on Saturday, Feb. 27 from 7:30 A.M.-10:30 P.M. The program's name originates from the belief that if one person has a positive impact on someone else, that person will positively impact others, creating a snowball effect.
Operation Snowball is a day-long event where students can meet other students they normally would not interact with through bonding and teamwork activities. Each individual is put in a group of 8-10 people, including two leaders and one adult mentor. There are also large group sessions where students gather to listen to guest speakers share thoughts on positivity and different perspectives on life. Throughout the day, the clocks are covered to remove distractions and to enhance the bonding experience between peers.
Junior Sharbik Dutta, a leader in Operation Snowball, considers the program a valuable opportunity to understand new and different perspectives at Fremd.
"Ultimately, it's a day to get to know people you normally wouldn't ever meet at Fremd, and it's a day to let down your walls and open up to the new ideas you hear at Operation Snowball," Dutta said.
Sophomore Maria Barto is excited to go through the day, learning more about others and herself.
"My friends were all telling me about it, so I thought it would be a cool experience," Barto said. "It's great that students can get together outside of school and support one another through their own problems."
Fremd has hosted this program for six years, and it consistently reaches the attendance limit of roughly 110 students every year. Conant, Schaumburg, and Hoffman High School each host their own customized version of Operation Snowball.
Counselor Tony Tosh, who has been involved in Operation Snowball each year, believes it provides a safe and open environment for all students to come together and develop new friendships.
"Students don't have to show up as their persona they have at school and can be comfortable with how they are," Tosh said. "The small groups are helpful because you're with the same group of kids for the whole day and learn to grow to understand one another."