Business Professionals of America: Fremd's advancement to state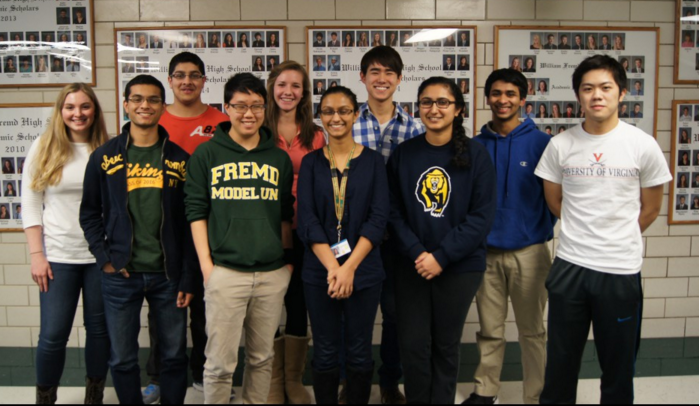 Gabrielle Godawski, Contributing Writer
February 24, 2016
The Business Professionals of America (BPA) club is a competitive activity consisting of team and individual events that help students learn about the business world. This activity covers topics ranging from global marketing to accounting to computer programming.
Recently BPA students competed in the regional competition at Harper College, where they went up against other local schools to earn the highest score to qualify for the state competition. Different events have various types of competitions. For example, those competing in the marketing event have to pitch an idea or object based off certain criteria the judges will be looking for. Members participating present their work to judges, who score based on how well the competitor followed the criteria. As long as the individuals have the information needed, they can expand on creativity and imagination.
Individuals competing in the accounting event have to take a test to demonstrate their comprehension of accounting related topics. These tests measure how knowledgeable the competitor is on the subject. Students with the highest scores are able to advance to the state level.
Sophomore Shreya Tewari is on the BPA global marketing team. She explained that while her team might have to market an idea or product, another event like Computer Programming might have to code a computer.
"In the event I competed in, global marketing team, me and 3 other team members had to market a new hockey team for the NHL and present our marketing plan," Tewari said. "But there are other events such as video production team where you and your team members can create projects based off of prompts."
Junior Yulia Odinokova acknowledges that when she explains the extensive preparation it took leading up to the competition.
"The atmosphere at competitions is very dynamic – the buzz of hard work, practice, and a pinch of anxiety definitely serves as my fuel to further my competitive edge and expertise."
Although regionals was an intensive competition, many individuals from Fremd pulled through and made it to state.
Tewari acknowledges Fremd's preparedness for state and is confident Fremd will be successful at the upcoming competition.
"For state, I'm pretty sure our teams are going to win because they are all talented and well prepared," Tewari said. "If they weren't, they wouldn't have made it this far."
Last year, Odinokova and senior Michael Zhou not only made it to state, but also to the national competition in California. At the state competition, Odinokova placed second in interview skills and fourth in entrepreneurship. Zhou placed fourth in Java programming.
Business teacher Robert Berki has just become a mentor this year, but already is integrated into the BPA community.
"BPA is a fun, competitive club, ideal for students interested in pursuing careers in the field of business." Berki said "We prepare students to be successful by focusing on the real-world business skills and problem solving abilities in finance, management, IT, marketing, and computer application,"
Berki also explains how the club offers opportunities to  their members to increase their knowledge about business.
"We like to bring in outside speakers, view TED talks, and also do fundraising and have scholarship opportunities," Berki said. " It really is a fun time with a great group of students who do a lot of amazing work."
For those interested in joining BPA, meetings are every other Wednesday in room 220. During their meetings, BPA members usually discuss what they're doing and work on their projects. Because of state, they are currently not meeting, but for more information, contact teachers Mr. Berki and Mrs. Monticello.