Boys volleyball ready to contend
Last year ended with a heartbreaking loss for the boys volleyball team. After a season hovering around .500, the boys made it to regionals, but came up just short of pulling off an upset against Zion-Benton.
Senior Kyle Saxon remembers the pain of that game.
"Last year was a tough loss," Saxon said. "We almost pulled off a big upset."
Despite the tough end to last year's season, the boys are as motivated as ever to succeed this year, whatever form that may take.
Senior Tyler Larson, a returning starter, explained the team's goals for the season.
"We definitely want to put our number on the banner in the gym," Larson said. "Whatever it takes to get to that, we want to achieve."
Saxon has another motivating factor spurning him to excel this season.
"It's definitely motivation to play for last years seniors who don't get to play again," Saxon said, "and to set a new example for the program."
With nine seniors returning to the squad, confidence is high amongst the group. Everyone's eager for success as the team prepares for what could be a deep playoff run.
Coach Curtis Pinley is optimistic about the team's progress this season.
"We're looking forward to moving forward this year," Pinley said.
Pinley isn't the only one that's optimistic, however. The team itself is prepared to win this year. Larson voices the confident beliefs of the group.
"We have the skill to do it this year we just need to make sure we can all function together as a team," Larson said.
Saxon also believes this year could be the year the team wins a championship.
"We think that this is going to be a chance to go even further," he said.
The boys' season starts early this April.
About the Writer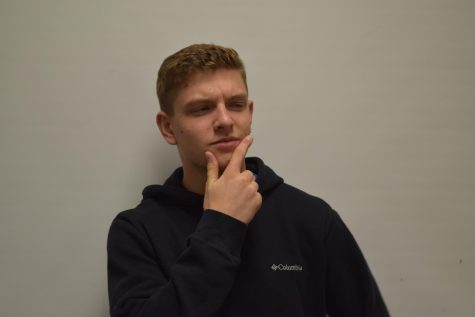 Matt Grabianski, Editor-In-Chief
Senior Matt Grabianski is Editor-In-Chief. He's also a captain of the Fremd Debate Team and a writer for The Loop Sports. You can probably find him cruising...