Extreme sports shine during X Games Aspen 2016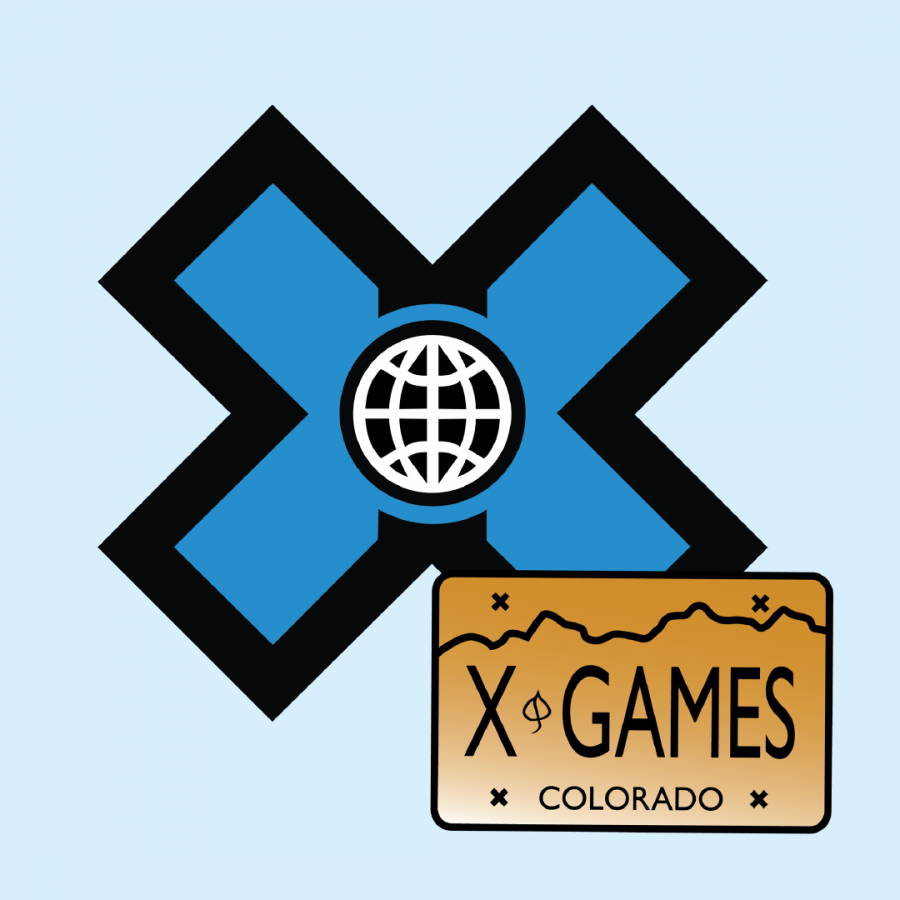 Scott Lenz, Lead Sports Editor
February 10, 2016
With 20 events headlining X Games Aspen 2016 and 205 competitors vying for gold, the largest winter X Games in history kicked off on Jan. 28. The weekend of competition featured huge tricks, heart-breaking falls, and massive amounts of inclement weather. In the end, some veterans saw their reigns come to a close as new faces burst out onto the scene, while other returnees continued their dominance.
On the first day of competition, the Snowmobile SnoCross events took center stage as the Men's and Men's Adaptive participants (competitors who are not fully able-bodied) battled for a spot on the podium. In the Adaptive Final, Mike Schultz won his sixth gold medal in his first major race back after breaking his ankle last year. Tucker Hibbert continued his domination of SnoCross with his fourth consecutive gold medal in the Men's SnoCross final. The Men's Ski SuperPipe Final closed out day one as France's Kevin Rolland jumped from tenth to first on the final run of the event after landing a double-cork 1260 on both sides of the half pipe.
Under the bright Colorado sun on Friday morning, Spencer O'Brien won her first gold in Women's Snowboard Slopestyle after laying down a run of 91 out of 100 points that was highlighted by a frontside 720. In the Women's Ski Slopestyle Final, Kelly Sildaru became the youngest athlete ever to win an X Games gold medal at only 13 years old. She wasn't invited to the X Games until seven days before the event, after posting a video of herself performing each of the tricks that Dara Howell landed to win gold in the 2014 Winter Olympics.
As night fell over the slopes of Aspen, Joe Parsons put together a solid run in the Snowmobile Freestyle Final and performed a Parsby flip, a backflip where the rider lands backwards, as his last trick to secure the gold medal. In Women's Ski SuperPipe, three-time defending champion Maddie Bowman put down runs of 85.33, 87.33 and 89.00, all of which were higher than the second place finisher, to secure her gold medal. The Snowboard Big Air Final closed out day two of competition at X Games Aspen. Max Parrot regained the gold he lost last year with a backside 1620 and a triple flip that propelled him into first.
The third day of the games began with the Mono Skier X Final, in which X Games rookie Jerome Elbrycht came from behind in the rhythm section of the course to win gold by three-tenths of a second. Mark McMorris won gold in Men's Snowboard Slopestyle after jumping from 12th to first place thanks to landing a switch backside 1260 as well as both a frontside and backside triple-cork 1440. Brady Leman and Kelsey Serwa both finished first in Men's and Women's Skier X respectively.
With Shaun White absent at the X Games for just the second time since 1999, the Men's Snowboard SuperPipe championship was up for grabs. Matt Ladley took advantage of his opportunity, with an average jump height of 15 feet, seven inches off of the wall on his first run. Due to heavy snowfall, the event was called after just one run and Ladley won the gold medal. The Ski Big Air event ended the Saturday of competitions and first time participant Fabian Boesch edged two-time champion Bobby Brown by one point to win the gold.
Snow continued to fall on Aspen as the fourth and final day of events began with the Men's Ski Slopestyle Final. Jossi Wells topped his previous score of 88.33 with a 90.00 on his final run, thanks in large part to the switch double 1440 that he landed. Matti Suur-Hamari earned a gold medal in just his second X Games in Snowboarder X Adaptive. In the Men's Snowboarder X Final, Jarryd Hughes was in third place coming out of the final turn, but won the race by crossing the line .05 seconds before two-time Olympic gold medalist Alex Pullin. Lindsey Jacobellis cemented her place as the greatest Women's Snowboarder X competitor in X Games history by winning her tenth gold medal in the event.
X Games Aspen 2016's final competition, Women's Snowboard SuperPipe, saw two historic performances. After unseating veteran Kelly Clark at last year's games, Chloe Kim fell on the easiest trick at the end of her first run, but came back and perfectly executed her second attempt to earn a 95. This score put her nine points ahead of the runner-up and secured her second consecutive gold medal at only 15-years-old. Xuetong Cai finished in third place with an 80.33 and in doing so became the first athlete from China to ever win a winter X Games medal.
The skiers, snowboarders, and snowmobilers who clashed in the 2016 Aspen X Games overcame injury and nerves to bring their respective events to the forefront of the sports world for a weekend. On Feb. 24, many of those athletes will travel to Norway to participate in X Games Oslo and endure the battle of competition once again.