Powerball Jackpot rises to Record Breaking $1.6 Billion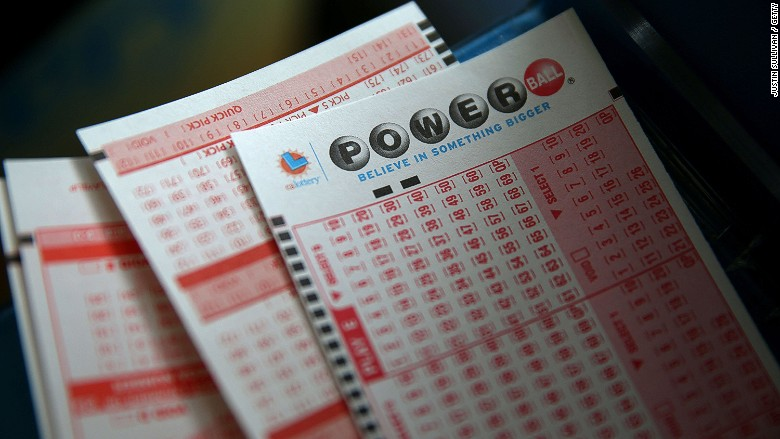 Three lucky winners split the record-breaking $1.6 billion Powerball grand prize of Jan. 13, the largest jackpot in global history. A wave of widespread lottery mania swept across the US as millions of people waited anxiously in lines to purchase their tickets.
The winning tickets were sold in Chino Hills, Calif., Munford, Tenn., and Melbourne Beach, Fla. Owners of the convenience stores that sold the winning tickets also earned a little bonus, ranging from $25,000 to $1 million.
John and Lisa Robinson were the winners of the winning Munford tickets, while the identities of the other two winners are still unknown. The Robinsons planned to use the money to pay off their mortgage and their daughter's student loans. The couple shocked the public after they returned to work on Jan. 19.
Despite the one in 292.2 million odds of winning, the Powerball fever wasn't just limited to Americans; thousands of Canadians flocked across the border to participate in the record breaking jackpot. US law and lottery officials stated that tickets bought by foreign tourists are valid as long as they were bought from authorized retailers. A grand total of over 635 million tickets were sold.
Math teacher Daniel Hays believes that the odds of winning the lottery were a lot smaller than most people think.
"I also think that the average person is not that proficient with calculating specific probabilities in gambling situations," Hays said. "It's hard to do in real-time while you are playing a game."
The government backed Powerball drew much criticism and controversy in the wake of the record breaking jackpot for encouraging the sales of the tickets. A study by Cornell University and the Maine Center for Public Interest Report discovered a direct correlation between unemployment rates and lottery ticket sales. According to their research, every one percent increase in unemployment results in a ten percent increase in ticket sales.
Junior Jun Sung believes that the lottery appeals more to the underprivileged working class as it instantly relieves them of their current financial struggles.
"My reasoning for why poor people are the major buyers for tickets is that they have hope," Sung said. "The situation they are in is terrible so any chance for getting out of that situation is a chance worth going for. In the event that they do win, their problems of poverty are nearly gone."
The winners had the option to either receive the winnings in an immediate lump sum payment, or in small increments over the course of thirty years. Each winner received around $533 million before taxes. Accounting for the 25 percent federal tax (California, Tennessee, and Florida state governments do not tax lottery winnings), the three winners will take home a very significant $327.8 million each.
However, winning the lottery may not exactly be a blessing. A recent study discovered that nearly 44 percent of all winners lose their wealth within five years. Winners are prone to be victimized, exploited, or even murdered for their newfound affluence.
Freshman Maegan Jong believes that to the average person, winning the lottery is simply too much to handle.
"Just like any extreme, I feel that a winning is a curse," Jong said. "Everyday citizens who suddenly turn famous overnight become vulnerable and unaccustomed to the excessive attention drawn to them. Besides the extrinsic factors, based on previous happenings, winners overestimate their savings and begin to spend profusely."
Nonetheless, Hays believes that the idea of winning large sums of money entices people to participate.
"I think people play regardless of the odds, because it's fun to have a little hope." Hays said. "Deep down, I think the typical player knows they will not win, but the cost of a ticket is worth the chance to fantasize about what could be done with such a large sum of money.  It's exciting to dream about winning the big prize, and perhaps it's exciting to have that small glimmer of hope."