Lunch cart opens up in Media Center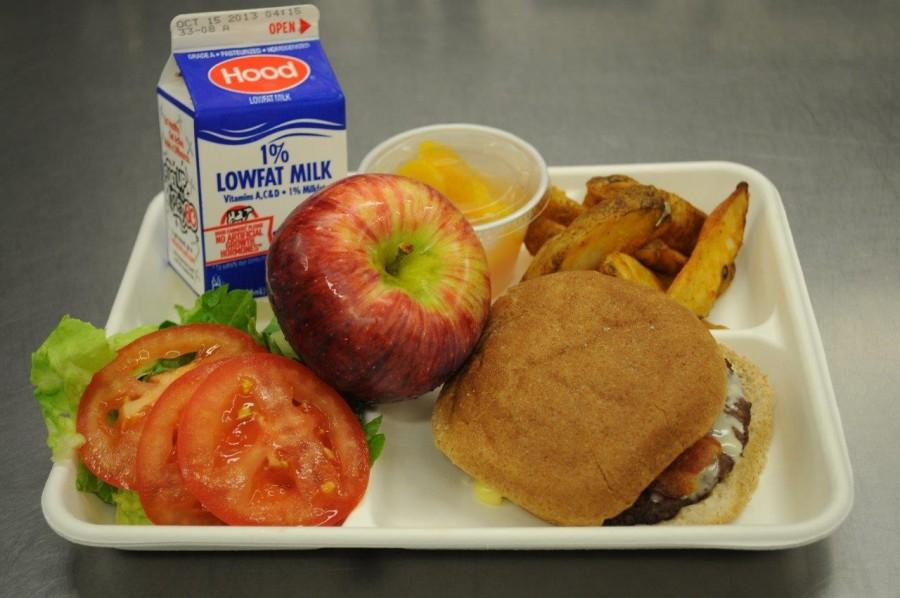 Madeline McFadden, Contributing Writer
January 28, 2016
A food cart was made available to all students in the Media Center on Jan. 7. The cart was first opened during breakfast times, but was switched to a lunch cart due to low usage. Since then, it has gained popularity among those spending their lunch periods in the library.
The cart is located in the far right corner outside the Tech Center. It offers sandwiches, salads, wraps, snacks and drinks, but hopes to expand its selections soon. Free or reduced price lunches can also be purchased at the cart.
The decision to place the cart in the Media Center was made by lunch supervisor Debbie Schmidt in order to provide food options to students who spend their lunch period in the library rather than the cafeteria.
Schmidt hopes that all the students who normally spend lunch in the Media Center studying will now have a chance to eat.
"It's been growing every day, and every day it tends to get a little bit bigger," Schmidt said. "We're trying to reach out to anybody who can't get a lunch during their studying time, because we want them to take advantage of the lunch program."
So far, the cart has received support from students. Junior Emma Wood believes the new availability of lunch will prove beneficial.
"A lot of people are too busy studying," Wood said. "I think it'll be helpful because a lot of students don't have time to go to the cafeteria."
Freshman Duncan Harro also believes the placement of the cart in the Media Center will help busy students.
"I think the students who normally eat in the library will benefit from this because they don't have to spend the time to go to the cafeteria to get food," Harro said. "Now they can eat while continuing to study, and they don't have to skip lunch just to get their studying done."
The lunch cart is open to suggestions as to what other cold items should be served. It currently offers limited options, but would like to expand their selections based off student recommendations, which can be made at the cart.