Fremd to host its first WinterFest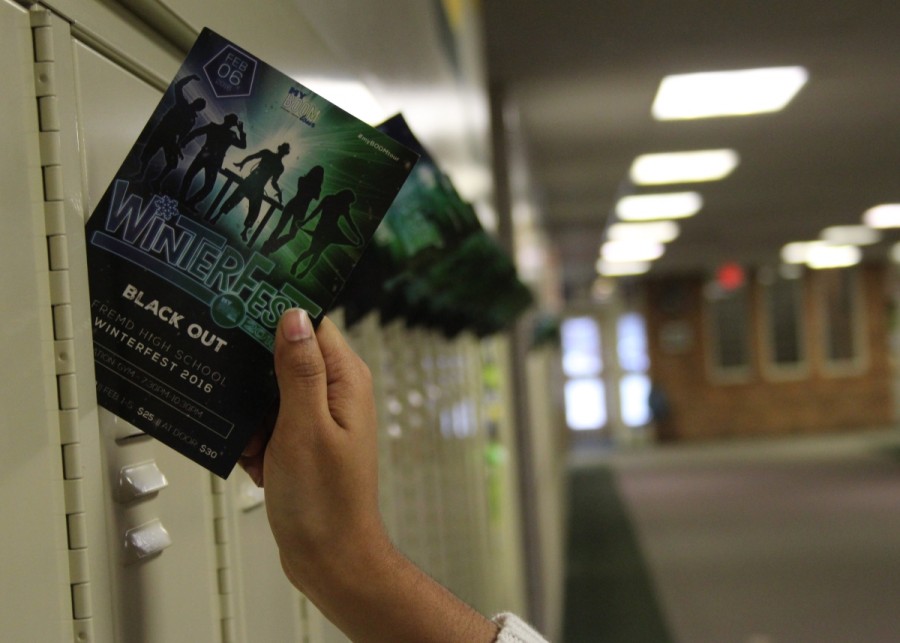 In place of Turnabout, Fremd will be hosting WinterFest on Saturday, Feb. 6 from 7:30 to 10:30 pm in the main gym. Student council is working with My BOOM Tour to bring WinterFest to life and make the experience a new and unique one.
BOOM's human resources director Jenna Neuhauser says the goal of the event is to create a festival-like experience for all types of students.
"We try to incorporate different elements into the events that draw in the entire school, not just the students who want to dance," Neuhauser said. "We have dedicated our careers to understanding high school students and providing an unforgettable experience."
The event's theme is "Black Out," and students can dress as casually, or as formally, as they want. Additionally, there will be a wipe-out inflatable game, and students are encouraged to nominate their teachers to come and participate. Both a student DJ and a professional DJ will be onstage, and students can request songs at myboomtour.com/Fremd.
For students who want a break from dancing, a lounge area with a cooling station and a photo booth will also be in the gym. Following WinterFest, the event photos will be available on an online viewing gallery on the same website mentioned above.
To promote the event, BOOM played music during lunch periods on Wednesday, Jan. 27, and the company will also set up a photo booth in the cafeteria on Wednesday, Feb. 2.
Spanish teacher and student council sponsor Nicole Clement believes students will enjoy the environment of WinterFest.
"It has a club-like atmosphere but is still safe in school, which will make it a good night to make memories with friends," Clement said.
Tickets can be bought outside of the cafeteria starting Thursday, Jan. 28. On Jan. 28 and 29, the tickets will be $20, from Feb. 1-5, $25, and on the day of WinterFest, $30. 25 lucky winners chosen from ticket sales on the 28 and 29 will receive VIP packages. Recipients will obtain front row parking, a VIP wristband, and four other wristbands to give to friends to qualify them for a picture with the DJ onstage, skipping lines for the games and the photobooth, and an early admission time to the event at 7:00 pm.
Freshman Trent Mueller likes the idea of the event, and thinks the atmosphere sounds enjoyable.
"It sounds like a nice chance for students to socialize and enjoy time with friends," Mueller said. "It sounds like a unique event and one that people will enjoy."
Students can participate by dressing up the week before, starting on Feb. 1. The spirit days are: PJ Day, College Day, Workout Wednesday, Activity Day, and Fancy Friday. Students can tweet a picture of themselves dressing to the daily theme to Fremd WinterFest's Twitter with #FHSWinterFest to enter for a chance to win a free ticket or a refund if they have already bought one.
Senior and student council president Colleen Sweeney believes that WinterFest will be a very new, but good experience for students.
"I think people have pretty low expectations right now, since it's new and Turnabout had a very low attendance rate in the past," Sweeney said. "But there are going to be a lot of new things that will be a lot of fun for students."
For regular updates, check @FHSWinterFest on Twitter.
About the Writer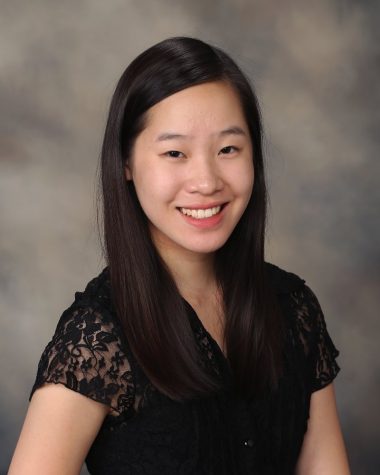 Hannah Lin, Editor-in-Chief
Hannah Lin, a senior, has been part of Viking Logue since her freshman year, when she started as a news writer. Outside of school, Hannah is usually found...