"Write Life" sheds light on the writing process for authors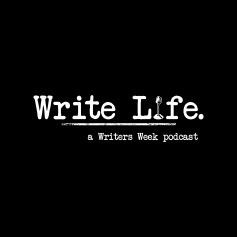 Hang on for a minute...we're trying to find some more stories you might like.
As second semester kicks into high gear for Fremd students this month, it also signals the arrival of Writers Week XXII, an annual festival where writers, students, and faculty members share written pieces in front of a live audience. However, those who cannot wait to indulge in hearing some of their favorite writers speak can tune into "Write Life," a podcast organized by English teachers Russ Anderson and Gina Enk in which two students interview a Writers Week speaker.

Anderson created the podcast with the goal of satisfying the needs of Writers Week's biggest fans after the event has ended.

"'Write Life' began as a way to carry on the conversation about writing beyond Writers Week," Anderson said. "We saw the benefits of seeing faculty, student, professional writing on stage, but after that week everyone is left kind of wanting a little bit more, so our hope was through 'Write Life,' people would be able to tune in and hear about writing and stories people share throughout the entire year."

"Write Life" episodes consist of two to three student hosts conducting an interview with a Writers Week presenter who has either presented in the past or will present in the future. Those interviewed already includes slam poet Sierra Demulder, student writer Julia Dirkes-Jacks, and author Chris Crutcher.

Using a podcast has allowed for organizing author appearances and the interviewing process to be significantly easier, according to Enk.

"Chicago weather in February is not great. It does not really entice writers to come here," Enk said. "On a podcast we have access to a lot bigger pool of writers, because they can call us over the phone. We do have some writers who do come here to Fremd, and some writers who are already working or going to school here at Fremd that we are interviewing, but it just gives us more opportunities to talk to more people that students might be interested in hearing from about their writing."

In addition, "Write Life" has allowed many Fremd students to actively participate in creating the podcast. All hosts have been members of the Fremd student body, and all of the questions and other segments that occur during the podcast are created by students.

Enk details some of the other contributions students have made with Write Life.

"Sometimes they give us the names of authors they would like to see interviewed, and we have a little wordplay game segment in each podcast, and the students come up with that," Enk said. "When it comes time for the interview, the students run the whole thing. They ask the questions, they are responsible for like kind of creating introductions, a little outro. They have been great."

The ability to both have a great time interviewing authors as well as working with Writers Week motivated sophomore Benjamin Mathew to sign up as a host for an episode of the podcast.

"To be honest, I joined 'Write Life' because I thought it would be a great experience for myself as well as a great opportunity," Mathew said. "I am happy to get involved in anything that is connected to such an incredible event as Writers Week."

To Mathew, the podcast can also have a significant impact on how the student body views the writing process.

"I think 'Write Life' offers so much to the student body that it is hard to see how it does not have an impact," Mathew said. "'Write Life' gives students the chance to see how such intelligent people can utilize their work to tell their stories and to pour out their souls."

Anderson also states that "Write Life" is geared towards all students of Fremd as long as they are relatively familiar to the subjects.

"Really, any student can participate. If people are interested, they can email me or Mrs. Enk to show their interest," Anderson said. "Sometimes it helps if a student has read the particular author's work before, so sometimes we will ask around to see if students have a read a particular novel or passage, but it is really for all Fremd students."

In the end, Anderson has specific goals he wishes to fulfill with the podcast.

"It helps to put Fremd and Fremd Writers Week on the radar of some other guests, but like I said, the main goal is for students here, and faculty here, and hopefully students and faculty at other schools to hopefully engage in a conversation about writing that does not always happen," Anderson said. "Writers Week is that one week in that it's my favorite week of the year. I know I get a lot out of it, so we hope that through the podcast people are able to sustain the energy and learn something about writing too from some great writers."
About the Writer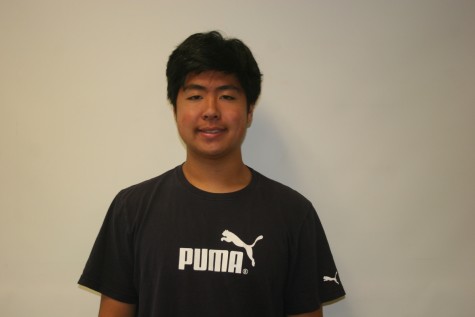 Eric Wong, Editor-In-Chief
Eric Wong is the Editor-in-Chief and is currently in his senior year of high school. Eric started out as a writer for the news and features department...