Top movies to see this winter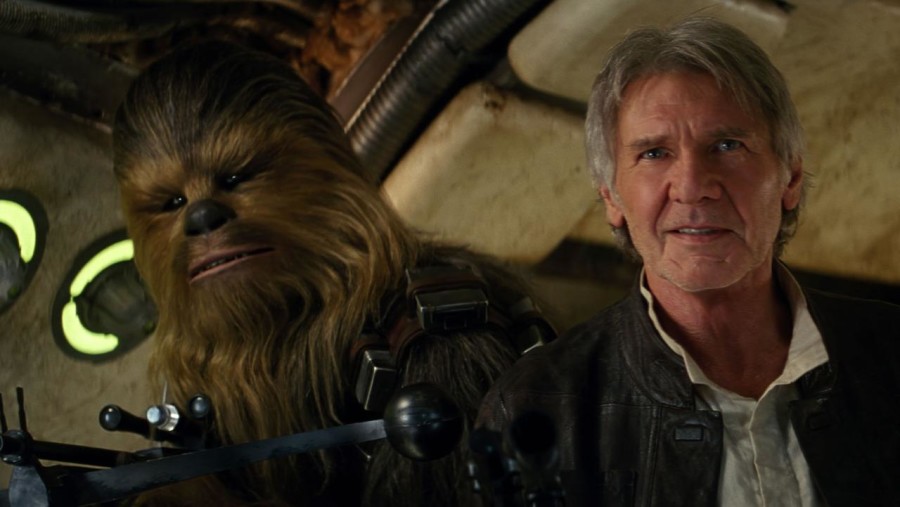 Nick Mayer, Contributing Writer
December 16, 2015
"Star Wars: The Force Awakens" (Dec. 18)
The seventh episode in the "Star Wars" saga is coming soon, nearly forty years after the first movie came out in 1977. This sequel takes place thirty years after 1983's "Return of the Jedi." "The Force Awakens" involves many series regulars such as Harrison Ford, who stars as Han Solo, Mark Hamill who returns to reprise his role as Luke Skywalker, along with some new faces to the franchise such as Adam Driver, Daisy Ridley, and John Boyega who are casted as Kylo Ren, Rey and Finn, respectively. The movie has generated heaps of social media and is projected to break many records in cinema history.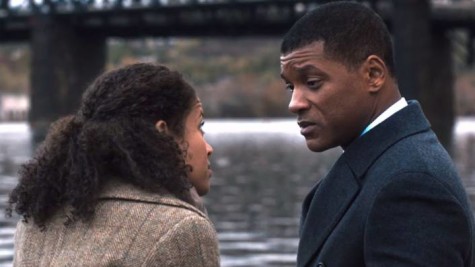 "Concussion" (Dec. 25)
Will Smith stars in the upcoming film "Concussion," where he plays Dr. Bennet Omalu, a forensic pathologist who discovers controversy surrounding safety the NFL. What he discovers is an illness that was common in some players who receive hard hits that can cause brain damage and premature death. Smith's character then tries to bring the issue up to the public, so it can be analyzed by other medical professionals and the executives in the NFL. However, he must first hurdle over several challenges. Early screenings have resulted in mixed reviews, but "Concussion" has the potential to be one of the most inspirational films this season.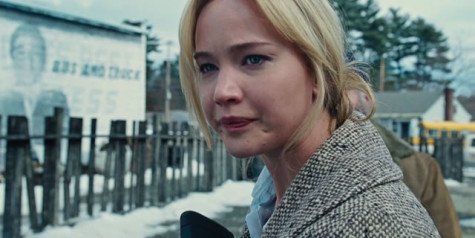 "Joy" (Dec. 25)
Robert De Niro, Bradley Cooper, Jennifer Lawrence, and movie director David O. Russell team up again after the success of their previous film, "The Silver Linings Playbook," with the film "Joy." Lawrence plays Joy Mangano, a struggling mother of three who invents the Miracle Mop. Cooper plays an executive who helps the Miracle Mop's success and De Niro plays Mangano's overbearing father. The plot revolves around the business adventures of Mangano as well as the personal lives of an Italian American family. If this film is anything like "The Silver Linings Playbook," then it promises to impress.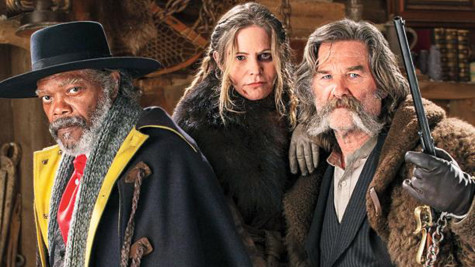 "The Hateful Eight" (Jan. 1)
"The Hateful Eight" is Quentin Tarantino's eighth silver-screen blockbuster and his second western film. This movie takes place in post-Civil War Wyoming and tells the story of a few bounty hunters and other interesting characters each with their own interesting history, who get trapped in a cabin with their target. The movie stars many actors and actresses, such as Samuel L. Jackson, Kurt Russell, Tim Roth, and Michael Madsen, who will be familiar to devout Tarantino fans, and will surely include a cameo of the writer and director himself. Despite controversial comments about the New York Police, and the boycott of the film by police across the country, it is sure to be one of the most thrilling movies this winter.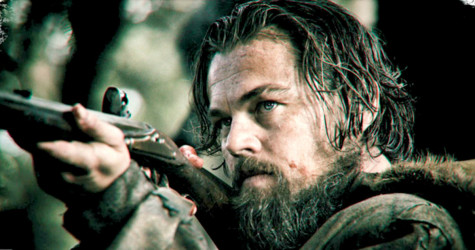 "The Revenant" (Jan. 8)
Leonardo DiCaprio and Tom Hardy star in Alejandro G. Iñárritu's upcoming blockbuster which is based on a true story, "The Revenant." This movie takes place in an unexplored, American  wilderness in 1823. DiCaprio plays a fur trapper who has traumatic encounter with a grizzly bear. DiCaprio must survive the brutal winter and avenge his half Native American son's death. Based on previous movies by Iñárritu such as the 2014 award winning film "Birdman or (The Unexpected Virtue of Ignorance)," the movie should be a cinematic masterpiece, utilizing uncommon camera work and interesting monologues and dialogues alike.